UTRGV celebrates Class of 2021 with first in-person Commencement

  Saturday, May 8, 2021
  Around Campus
By News and Internal Communications
RIO GRANDE VALLEY, TEXAS – More than 3,100 graduates were celebrated this weekend at The University of Texas Rio Grande Valley's first in-person Commencement ceremonies since the pandemic began more than a year ago.
UTRGV hosted two days, May 7-8, of outdoor ceremonies split between the UTRGV campuses in Brownsville and Edinburg. Despite the pandemic, graduates had the opportunity to mark their special day with their families and loved ones, who showed up, even under the hot Texas sun, to cheer them on.
To maintain health precautions during the ceremonies, chairs for the graduates were spaced six feet apart as their families were able to watch them walk across the stage from the socially distanced sidelines where they sat in groups of four. All graduates and attendees were also asked to wear masks as per university COVID-19 guidelines.
The ceremonies kicked off on Friday with five ceremonies on the Edinburg Campus, starting at 8 a.m. and concluding with a 7:30 p.m. ceremony. Three ceremonies were held on Saturday at the Brownsville Campus, starting at 8 a.m., which also included an evening ceremony for the graduates of the School of Medicine.
Opening each ceremony was UTRGV President Guy Bailey who congratulated the Class of 2021 for completing their studies during the COVID-19 pandemic, which forced UTRGV students to continue their studies online when UTRGV followed CDC safety protocols and, in March 2020, moved to virtual instruction to ensure the health and safety of the university community.
"You have learned through this pandemic. You learned to adjust. You learned to persist," said UTRGV President Guy Bailey via video. "I have no doubt that you are going to be great successes in life."
"To the Class of 2021, congratulations! You made it, and you made it under the most difficult of circumstances."
READY TO WORK
For Greta A. Vasquez, from San Juan, walking the stage to receive her Bachelor of Science in Nursing was extra special as her son, Felix, was also set to receive his degree in social work later that day. The mother of two and the wife of a U.S. military veteran, Vasquez said there is no better Mother's Day gift than to share this day with her son and loved ones.
"I am excited to finally be able to start working in what I love to do. It has not been easy to stay focused with clinicals, assignments and exams when we are in the middle of a pandemic," Vasquez said. "I am grateful that I was able to finish the nursing program strong and focused despite the circumstances."
Vasquez said when the pandemic began all nursing students were pulled back, making it difficult to finish her clinical rotation hours as she found herself having to learn how to maneuver ZOOM, but in the end, Vasquez was triumphant she said. 
"I feel happy that I will be working on the front lines in healthcare by providing care and support to my community. I was so excited when I was given the opportunity to work side by side with the School of Medicine administering COVID-19 vaccines to the community," Vasquez said. "I felt I was giving back and providing care by administering a vaccine into the arm of a person. It reminded me one more time why I chose this profession."
SOARING TO SUCCESS
At UTRGV, Brenda Martinez juggled her studies and made time to be involved in numerous student organizations. She created programs like "Pen Pal Letters with AMA" and "SOAR Job Readiness Program with ENACTUS" for the autism community. Her younger brother, Luis was her inspiration. 
"He is my motivation and the reason why I want to succeed in life. He was diagnosed with autism at the age of two," said Martinez. "I remember Luis encouraging me to try my best, even at my most stressed and overwhelmed moments, always telling me, 'I believe in you, you help me and I help you. We're a team!'"
The Mission native graduated with honors, Cum Laude and earned a Bachelor of Business Administration in Management degree with a minor in Marketing. She said she owes much of her success to her parents. 
"Not only did they sacrifice everything for Luis to have better opportunities, but they also made sure to pave me a path to success to assure that I had a much better future than they ever had," said Martinez." My senior quote is 'Mami, Papi, y Luis: Cuando me vean volar, recuerden que ustedes me dieron mis alas.' (Mom, Dad, and Luis: "When you see me fly, remember you gave my wings.')"
The pandemic has taught her that it is crucial to stay connected with the community in every way possible and help others by volunteering, tutoring, creating programs, and just by staying in contact can make a world of a difference to people that are going through some of the toughest moments of their lives.
Martinez plans to stay and build her career in the Rio Grande Valley. She wants to find a workplace that cares about the community and the people.
COLLEGE HAS BEEN A GREAT JOURNEY
Also, celebrating her big day was Sharon Valencia Torres, an international student from Reynosa, Mexico, who is on her way to her dream job as an analyst for Goldman Sachs, a leading global investment banking, securities and investment management firm in Dallas. 
Torres earned a Bachelor of Business Administration in Economics and Finance, and thanks her parents, who are both high school teachers, and her UTRGV professors for their love and support during her UTRGV journey.
"College has been a great journey with ups, downs, lessons, and celebrations," she said. "These years at UTRGV have helped me become the professional I am today. There is no other university I would rather graduate from. UTRGV has everything to offer a student that wants to succeed."
As for what Torres learned as a college student during the pandemic, she said compassion and appreciation.
"Personally, I learned to appreciate even more professors that go above and beyond for their students, making the smoothest transition, and teaching as if nothing had changed," she said. "Also, I learned that being compassionate of yourself is not a sign of weakness or failure."
EXCITED TO START NEW CHAPTER
Zuni Ortega, from Donna, developed an interest in the mental health field after eight years with the regional Department of Public Safety Crime Lab where she volunteered on the Regional Critical Incident Response Peer Support Team, she said. That same interest drove her to obtaining a Master of Social Work degree this weekend.
The mother of two boys, who once worked as a high school teacher at Donna ISD, said with her new degree she hopes to combat the stigma that surrounds mental health.
"The stigma around mental health in the first responder community and Latinx community, in general, inspired my passion for mental health. Finding out about the social work profession, its values and ethics, convinced me this was the best route for me," Ortega said. "I want to be able to provide mental health services, but also promote movements normalizing mental health and advocating for social justice (to prevent traumas and mental health issues)."
Even though she was unable to work closely with her peers and the community, she said the pandemic did manage to "shed a light on the importance of ending disparities in our community which is an important value for social workers," she said.
"It also helped us become innovative in the ways we learned, taught, shared, and interacted," Ortega said.
At UTRGV, Ortega was involved in the Graduate Association of Student Social Workers serving as a member, vice president, and president. She was also selected to be part of the Council on Social Work Education Minority Fellowship Program 2020-2021 cohort and participated in the "Learners Engaging with Hispanic Communities to Address COVID-19 Inequalities – ¡Si se puede!" Association of American Medical Colleges research project with the UTRGV School of Medicine.
Ortega said she is excited to start her new career, but at the same time is nervous as she prepares for her licensing exam and job interviews.
"
I feel very lucky to have been able to experience each of those opportunities and grateful for the MSSW program at UTRGV for providing and encouraging me to enhance my education," she said.
GALLERY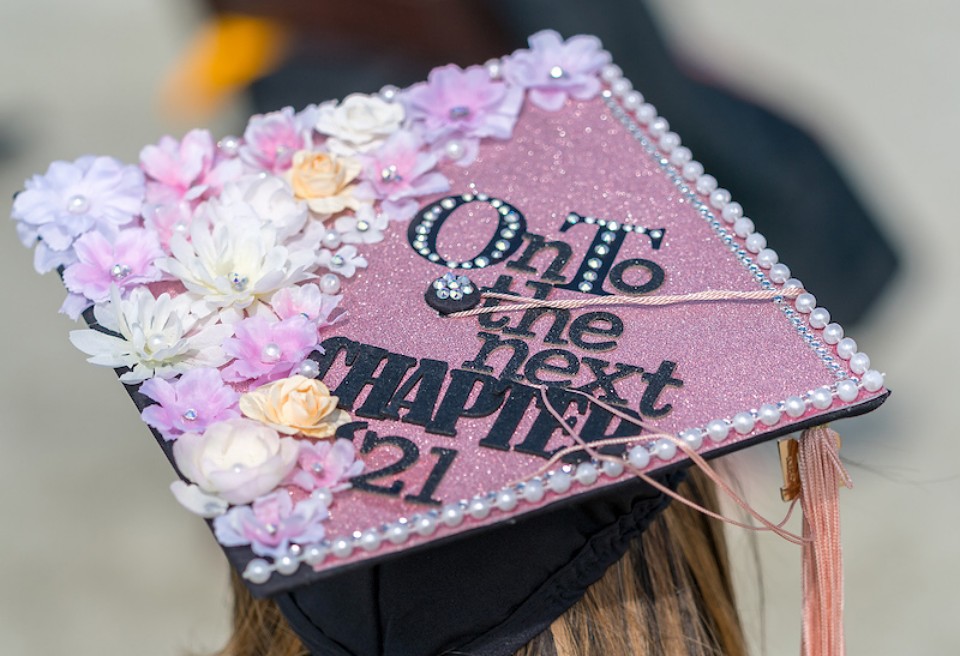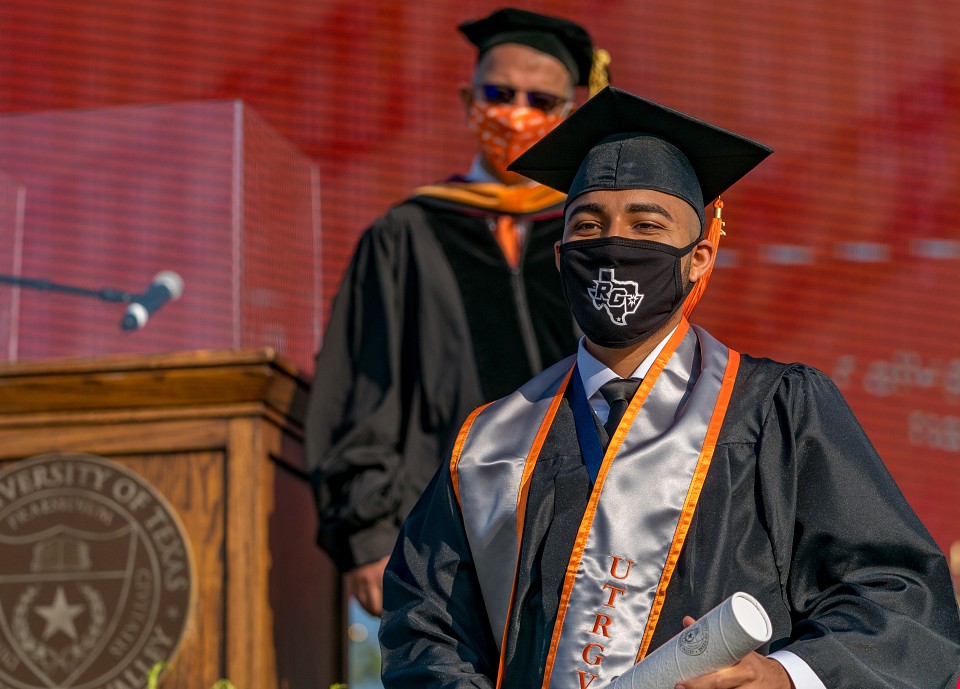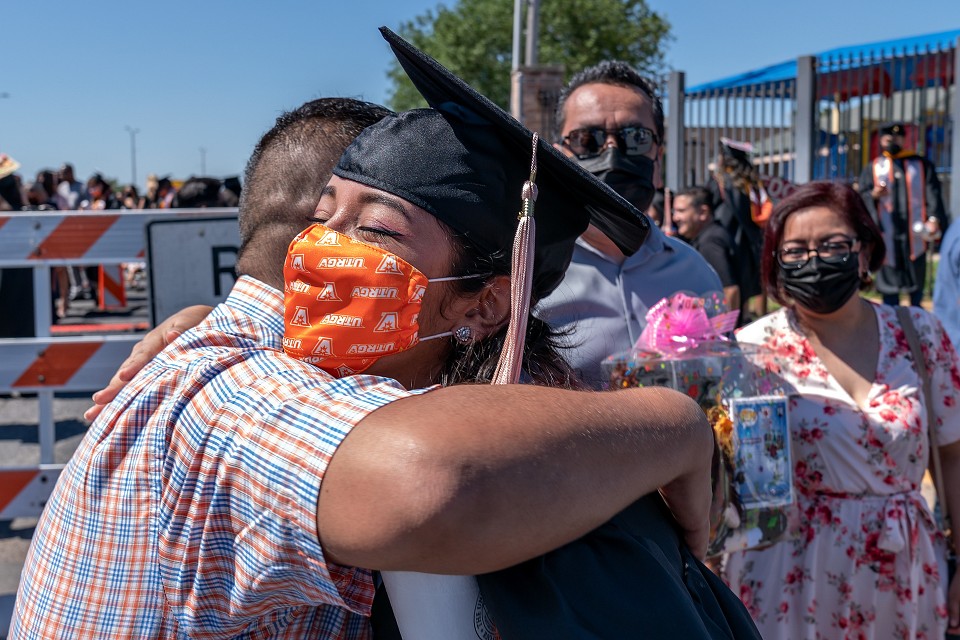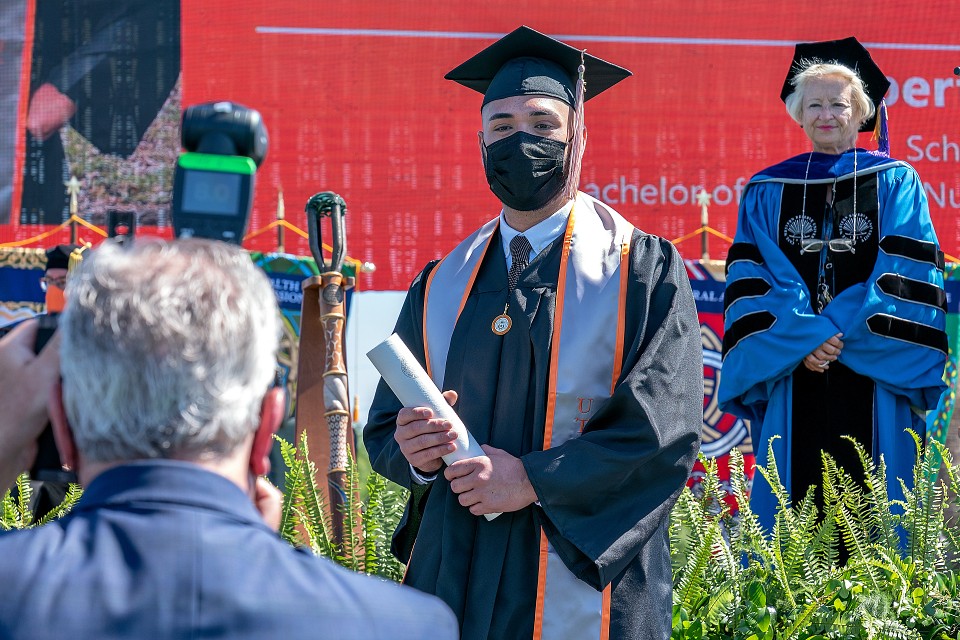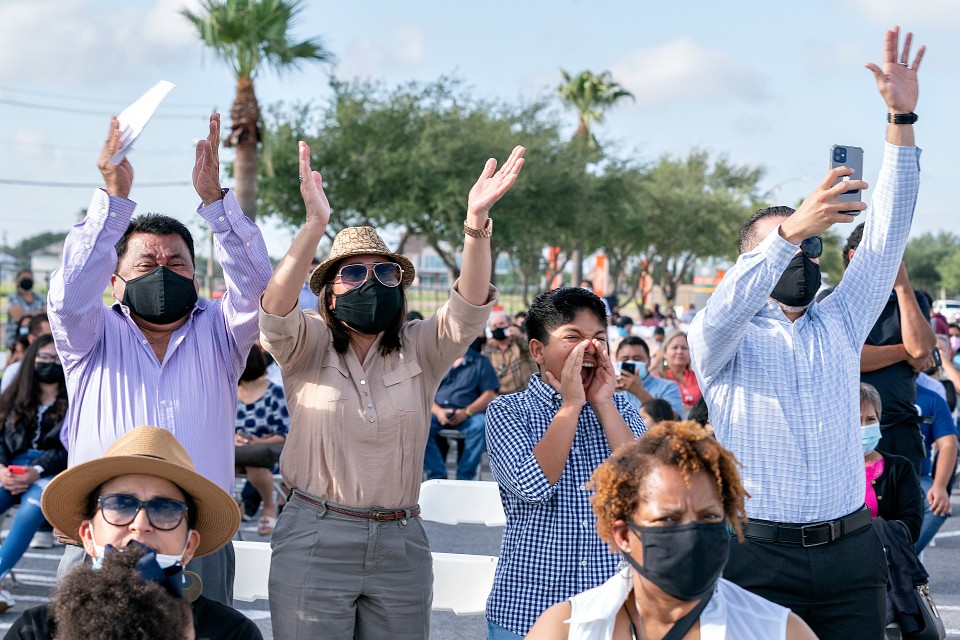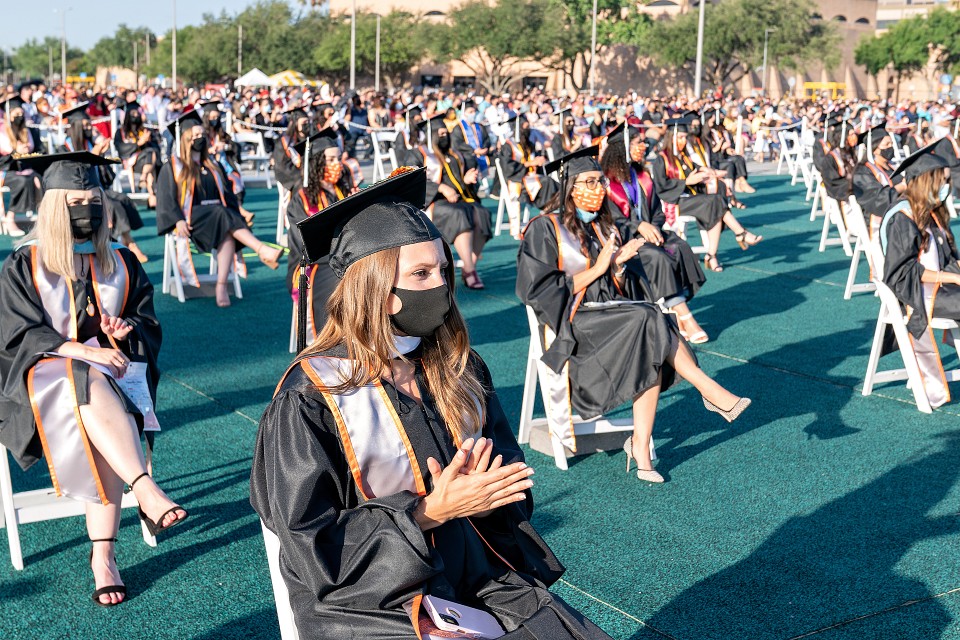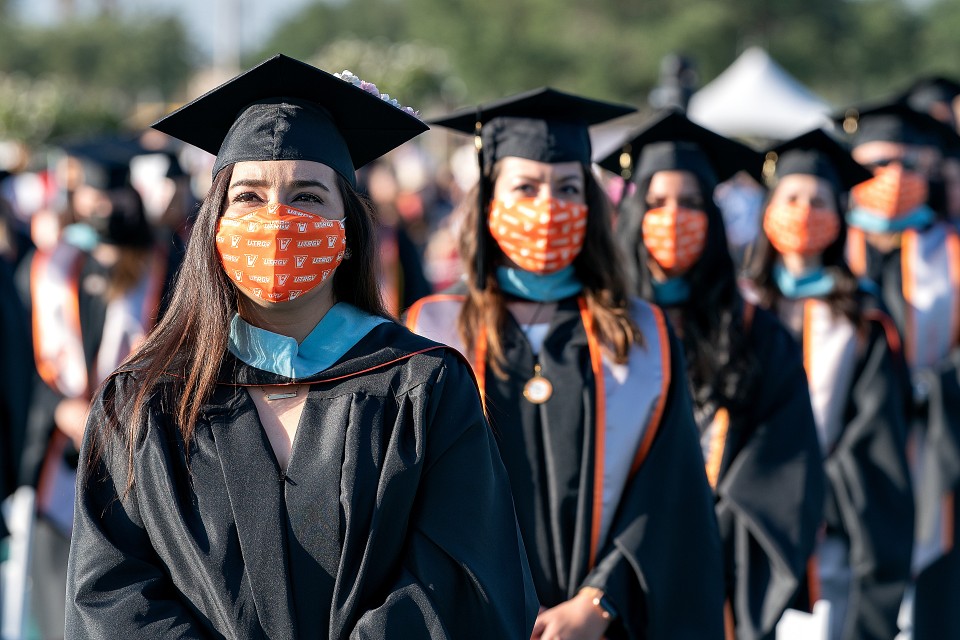 ABOUT UTRGV
The University of Texas Rio Grande Valley (UTRGV) was created by the Texas Legislature in 2013 as the first major public university of the 21st century in Texas. This transformative initiative provided the opportunity to expand educational opportunities in the Rio Grande Valley, including a new School of Medicine, and made it possible for residents of the region to benefit from the Permanent University Fund – a public endowment contributing support to the University of Texas System and other institutions.
UTRGV has campuses and off-campus research and teaching sites throughout the Rio Grande Valley including in Boca Chica Beach, Brownsville (formerly The University of Texas at Brownsville campus), Edinburg (formerly The University of Texas-Pan American campus), Harlingen, McAllen, Port Isabel, Rio Grande City, and South Padre Island. UTRGV, a comprehensive academic institution, enrolled its first class in the fall of 2015, and the School of Medicine welcomed its first class in the summer of 2016.