Thursday, February 25, 2021
  Community, Around Campus
By Letty Fernandez
RIO GRANDE VALLEY, TEXAS – UTRGV is one of several campuses in the University of Texas System to receive a substantial gift from the Blackstone Charitable Foundation to expand its signature Blackstone LaunchPad student entrepreneurship programming.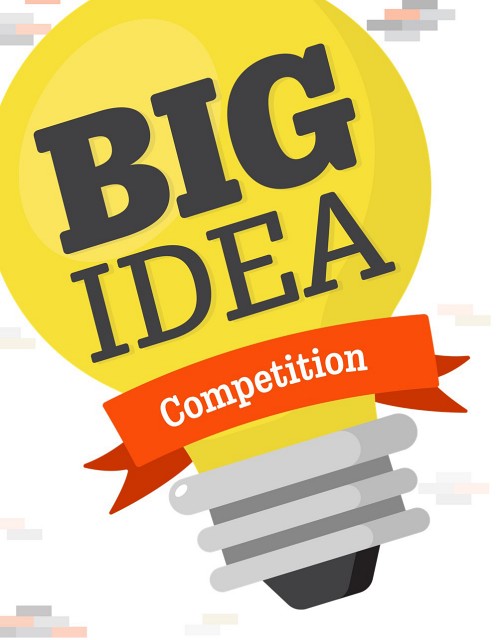 UTRGV recently was awarded more than $500,000 over three years to bring the program – designed to help students build companies and develop entrepreneurial skills that ensure career readiness – to the university.  
Through the Blackstone LaunchPad, UTRGV students will have access to more tools to transform their ideas into a plan, and will be able to utilize Launchpad's events, mentorships and professional network.  
"This will give our students more resources to help develop their ideas, and take them to market," said Laurie Simmons, director of Entrepreneurship, Innovation and Commercialization at the UTRGV Center for Innovation and Commercialization. "Building scalable ventures, and keeping those ventures in the Rio Grande Valley, ultimately will create more jobs and strengthen the regional economy."  
The first official Blackstone Launchpad Event at UTRGV will be The Big Idea Competition, to be held virtually on March 10. It will bring together undergraduate and graduate students from all disciplines, as well as faculty, alumni and community members, to pitch their innovative startup ideas to a panel of judges.    
Entrepreneur, author and speaker Courtney Gras will serve as the keynote speaker. 
"The deadline to submit for the Big Idea Competition was Feb. 17, and we had 45 submissions," Simmons said. "A pool of judges is currently reviewing the submissions, narrowing it down to the top 10. Those participants will vie for multiple prizes, with the winner taking home $3,000."  
The public can participate in the event and vote on their favorite idea.  
For more information or to register, visit The Big Idea Competition 2021 | University of Texas Rio Grande Valley (startuptree.co).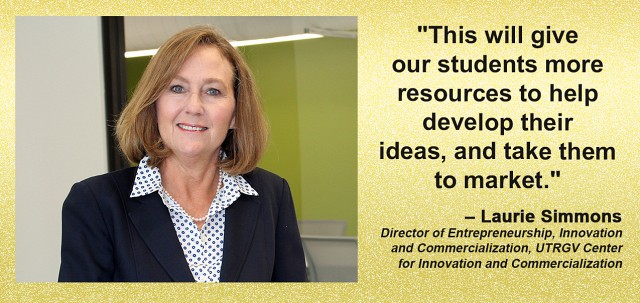 ABOUT BLACKSTONE LAUNCHPAD 
The Blackstone LaunchPad & Techstars network builds next-generation companies and careers. They work with higher-ed institutions to deliver proven startup resources, facilitate access to a global network of mentors and advisors, and offer virtual and physical convening opportunities so thousands of diverse college students can go further, faster. Students learn by doing, gaining knowledge and critical skills to help them succeed as a founder or contributor to the innovation economy. LaunchPad's ever-expanding network encompasses campuses with predominantly underrepresented populations. 
ABOUT THE CENTER FOR INNOVATION AND COMMERCIALIZATION
The Center for Innovation and Commercialization (CIC) is a division of the Robert C. Vackar College of Business and Entrepreneurship (VCOBE). The Center will manage the UTRGV Blackstone Launchpad initiatives which will include competitions, mentorship, entrepreneurial and startup training workshops and bootcamps that will support the university and regional community through the startup stages of discovery, validation, commercialization, and scaled growth. For more information visit, Center for Innovation and Commercialization | UTRGV. 
ABOUT BLACKSTONE CHARITABLE FOUNDATION  
The Blackstone Charitable Foundation was founded at the time of Blackstone's initial public offering in 2007 with substantial commitments from the Firm's employees. Influenced by the enterprising heritage of the firm and its founders, The Blackstone Charitable Foundation is directing its resources and applying the intellectual capital of the firm to foster entrepreneurship. Through its investment expertise across several asset classes and geographies, Blackstone has a unique perspective on the global economy and a heightened understanding of how entrepreneurial activity is often the crucial catalyst in the growth of successful businesses, industries, and communities. For more information, visit
http://www.blackstone.com/foundation
.
ABOUT UTRGV
The University of Texas Rio Grande Valley (UTRGV) was created by the Texas Legislature in 2013 as the first major public university of the 21st century in Texas. This transformative initiative provided the opportunity to expand educational opportunities in the Rio Grande Valley, including a new School of Medicine, and made it possible for residents of the region to benefit from the Permanent University Fund – a public endowment contributing support to the University of Texas System and other institutions.
UTRGV has campuses and off-campus research and teaching sites throughout the Rio Grande Valley including in Boca Chica Beach, Brownsville (formerly The University of Texas at Brownsville campus), Edinburg (formerly The University of Texas-Pan American campus), Harlingen, McAllen, Port Isabel, Rio Grande City, and South Padre Island. UTRGV, a comprehensive academic institution, enrolled its first class in the fall of 2015, and the School of Medicine welcomed its first class in the summer of 2016.