Wednesday, January 20, 2021
  Community
By Maria Elena Hernandez
RIO GRANDE VALLEY, TEXAS – The Rio Grande Valley is abundant with a superfood that can be used as a natural sweetener – important in an area with high rates of obesity and diabetes.
So, UTRGV students worked on a project to help a local business improve productivity and identify potential markets for this superfood – the mesquite bean.
Cappadona Ranch has sold mesquite bean products, such as jellies, tea, coffee and flour, since 2013. But picking beans by hand limits how much they can produce. 
"Honestly, without a mechanical harvest, this business cannot grow. And we cannot get it to others in a mass quantity because we don't have the harvesters," said Victoria Barrera Cappadona, owner of the mesquite bean company.
To help with that problem, UTRGV students from the College of Engineering and Computer Science and the Robert C. Vackar College of Business & Entrepreneurship got involved.
Engineering students in Dr. Noe Vargas Hernandez's senior design class partnered with a team of business students under the supervision of Dr. Sylvia Robles to create and market a device that could harvest mesquite beans.
Robles, a lecturer in the Vackar CoBE, said students tend to feel the responsibility of helping an existing business.
"I think they learn a lot more that way, than by being in a regular classroom and just solving one side of the problem," she said.
CREATIVE ENGINEERING
Alexandra Salinas, a UTRGV senior from Mission majoring in mechanical engineering, was team leader for the engineering group, which included:
Victoria Garza, senior majoring in mechanical engineering, from Edinburg.
Stephanie Ramos, senior majoring in mechanical engineering, from McAllen.
Carlos Guzmán, senior majoring in mechanical engineering, from Houston.
Salinas said they were excited when they first heard about the project. 
"This is a really cool opportunity to apply what we know, but also to help someone out, to help build up a business," she said. "Because, keep in mind, this hard-working family – the Cappadona family – they have the interest of H-E-B and other markets, so they need to basically build up their harvesting."
The team visited Cappadona Ranch, where they tried product samples, and measured mesquite trees and even the beans. With the information gathered, they started on their designs.
"We basically created 3-D models of mesquite beans, which was really, really interesting," Salinas said. 
RELATED LINK: Mesquite Bean Harvester Project Page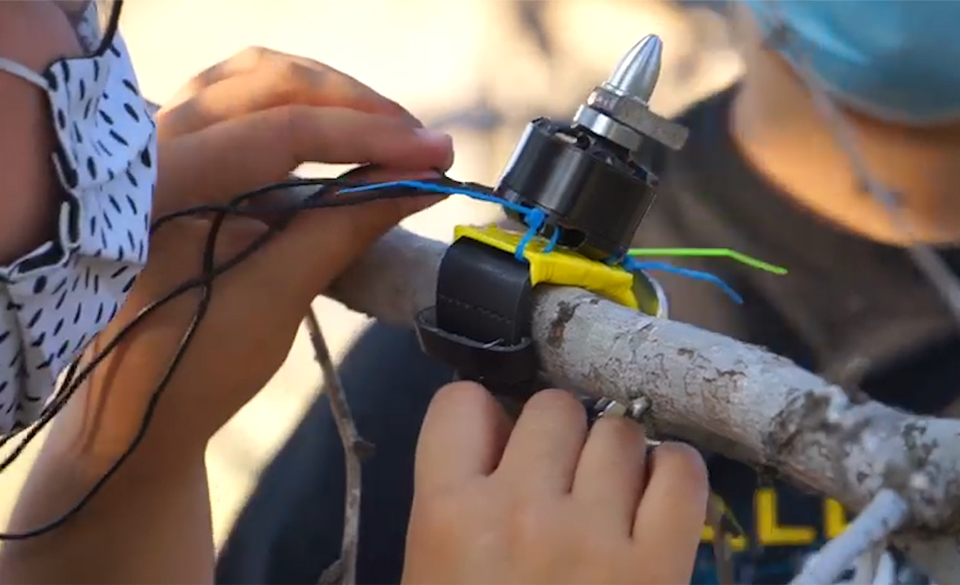 POTENTIAL MARKET
Seeing the engineering design process was a new experience for business team leader Yasena Cantú, a UTRGV senior from Rio Grande City majoring in business administration and marketing. 
"It was a lot of trial and error for them, so I got to actually see how they did it and what they had to do to fix it. And, 'OK, what's the alternative?' That was really interesting to see," she said.
At the same time, the business team was busy gathering data and conducting interviews. In addition to Cantú, the team included:
Moises Dávila, junior majoring in nursing, from Brownsville.
Fernando Ramírez, senior majoring in political science, from Matamoros, Tamps., Mexico.
Gerardo Reina, senior majoring in International Business, from Matamoros, Tamps., Mexico.
They interviewed customers and managers at stores like Home Depot and Lowe's to gauge interest in a product to harvest mesquite beans and spoke to ranchers in South Texas and northern Mexico. The information they gathered benefited the overall project, Cantú said. 
"One of them said, 'Hey, this is a great product. How can I get into producing these?' I saw one of the engineering presentations, and they had actually changed something that we had suggested," she said.
Like her engineering counterpart, Cantú felt the responsibility of working to help a community business.
"I think I put a lot of pressure on myself to make sure that it was right and that it was something that would be great, not just for the people we were making it for, but also for everyone that it would be benefiting," she said.
REAL-WORLD BENEFITS
"I believe in empowering the students by providing these types of experiences, real, worthwhile experiences," lecturer Robles said. 
The businesses students help are often those already using other UTRGV services, like the Entrepreneurship and Commercialization Center. Robles said students have thanked her for pushing them out of their comfort zone to learn new things. In the process, she's also addressing qualities employers say they want in new hires, such as being able to communicate, work in teams and interact across departments.
RELATED LINK: Adopt a Startup at UTRGV
Victoria Cappadona said the students were energetic and excited about creating a device to help harvest mesquite beans.
"I thought they came up with something really, really promising," she said. "And I'm hoping we can test it out or something, maybe this summer."
COVID-19 precautions have prevented students from testing out their project, but the engineering team hopes a new class will be able to build it with the groundwork they already have provided.
And it could benefit Cappadona Ranch, as it expands with more products.
"I'm speaking to a company out of Illinois that does chocolate. And they're working on a chocolate bar and a chocolate mocha powder form," Cappadona said.
She called the collaboration a win for everyone.
"I think it's a great partnership," she said.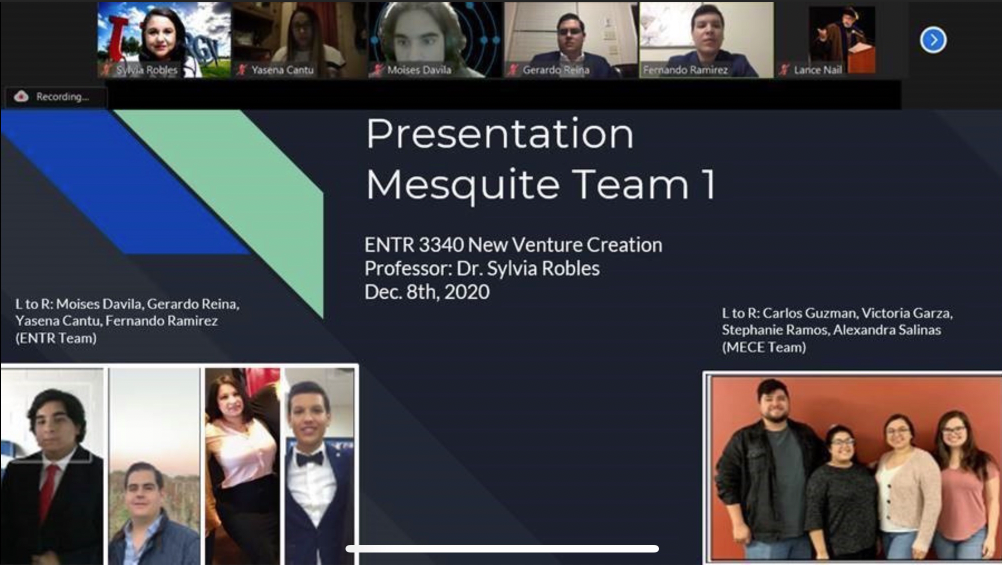 ABOUT UTRGV
The University of Texas Rio Grande Valley (UTRGV) was created by the Texas Legislature in 2013 as the first major public university of the 21st century in Texas. This transformative initiative provided the opportunity to expand educational opportunities in the Rio Grande Valley, including a new School of Medicine, and made it possible for residents of the region to benefit from the Permanent University Fund – a public endowment contributing support to the University of Texas System and other institutions.
UTRGV has campuses and off-campus research and teaching sites throughout the Rio Grande Valley including in Boca Chica Beach, Brownsville (formerly The University of Texas at Brownsville campus), Edinburg (formerly The University of Texas-Pan American campus), Harlingen, McAllen, Port Isabel, Rio Grande City, and South Padre Island. UTRGV, a comprehensive academic institution, enrolled its first class in the fall of 2015, and the School of Medicine welcomed its first class in the summer of 2016.