UTRGV MFA graduate, food blogger Melissa Guerra, reflects on food and culture of the RGV

  Wednesday, December 9, 2020
  Around Campus, Community
By Amanda Taylor
RIO GRANDE VALLEY, TEXAS – Tucked away on a sprawling cattle ranch in northern Hidalgo County, self-taught culinary expert and food historian Melissa Guerra knows how to pass the time.  
A proud eighth-generation Texan and lifelong resident of the Rio Grande Valley resident, Guerra graduates Dec. 12 from UTRGV with a Master of Fine Arts in Creative Writing. 
She spends most days working on the ranch with her husband, while maintaining her food blog, writing culinary articles for various magazines, teaching history and college writing periodically for the Culinary Institute of America and, lately, finishing up her master's thesis.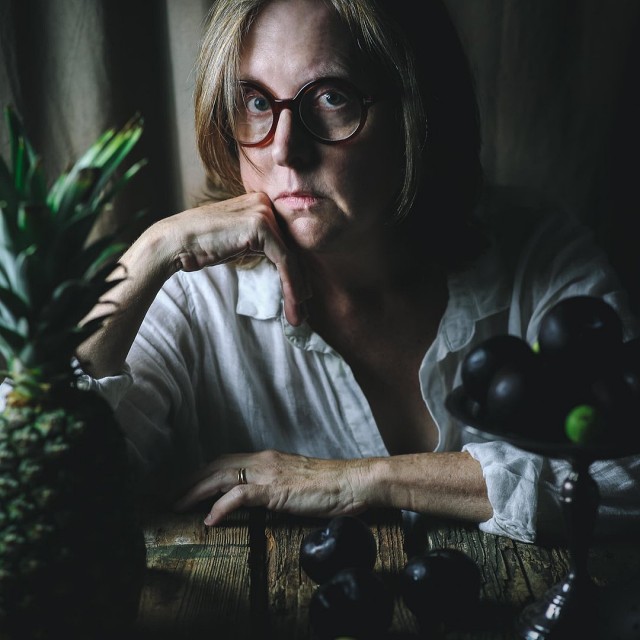 Guerra believes food – and writing about it – is political, and her thesis reflects on a collection of essays she's written cross-sectioning food and history in the Valley. 
"I've been compiling essays I wrote that kind of morphed from recipes on  dulce de leche cupcakes to writing about the border. I've always written about food because it was a way to talk about the border without being political – which now, in retrospect, seems silly," the McAllen native said.  
"The entirety of the food industry and the food community in New York, to whom I eventually want my writing to appeal, realize how political food writing is, and here I am sitting on the border," she said. "So, me not writing about the border is me not writing about food, and me not writing about what I see every day." 
Guerra has published two books, T he Texas Provincial Kitchen Cookbook (1997) and  Dishes from the Wild Horse Desert: Norteño Cooking of South Texas (2006). 
She is best known for her food blog – Kitchen Wrangler – an aesthetic that correlates Guerra's love for cooking and the land on which she grew up. But the Kitchen Wrangler persona herself, according to Guerra, is mostly a goofball.  
"Kitchen Wrangler does not care what anybody thinks," Guerra said of her online persona. "She is this strange woman who lives in a house in the country and is building fires constantly – she sounds like a complete weirdo. But how fun! If you're not going to be a personality at this age" – she's 55 – "well, just stand back and watch everybody else." 
Guerra has been able to integrate her love for the Valley and the food that has become a huge part of local culture. And maintaining social media accounts for her blog has become great practice in blurb writing.  
"Food blogging is a lot of work," she said. "It's amazing, though, how social media has kind of become a form of literature. For example, I love Instagram because it's great practice to write something short and to the point."  
While the COVID-19 pandemic may have limited forays into the community, Guerra stays busy in her home kitchen and studio – usually covered in flour or dusting confectioner's sugar on a freshly baked tray of lemon bars.  
"It's a lot more intense now. I think, as a creative, you always think, 'Wow, if the world just went away and didn't bother me, I could get stuff done.' But then the world did go away, and I didn't like it," she said of how isolation can make the creative process more complex. 
"I think COVID has intensified the creative process because a lot more people are looking online to find content." 
She uses Instagram almost daily to upload her latest culinary concoctions through stunning portraits and poignant snippets of daily life on the ranch. All of her recipes are available on her  food blog.  
One of her most popular posts on Instagram is her botana platter post. 
"People loved the botana platter post. I think mostly because people don't realize you can make it yourself at home. People always love dessert recipes, too. Quick and easy stuff to do," she said.  
Anything Tex-Mex gets the most views and likes on her social media accounts, but her personal favorite to cook for family and friends would have to be  carne asada.  
"If it's done right, it's just so velvety. And it takes time to cook, so you taste that in the meal," she said. "You have to let it stew with tomatoes and the meat just falls apart – it's just comfort food." 
In much the same way Guerra's Kitchen Wrangler personality is authentic to her food blog readers, she says the Valley has its own authenticity.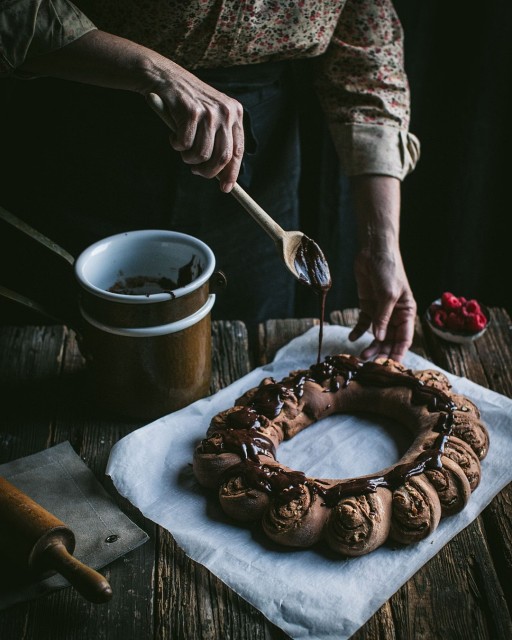 "Here in the Valley, I have to have iced tea with enchiladas or jalapenos with fried chicken," she said. "When I started my blog, it was a project in cultural identity for myself, but I also realized just how diverse the Valley has become – both through food and culture."  
There are many negative assumptions about this area in national news, she said, and hopes her blog – now a bit more political than when she started out – will help change the national narrative of the Valley. 
"I am not inspired to do what I do anywhere else," she said. "The Valley is unique and full of the best people and the best stories." 
She said she has been able to use the tools she's garnered through UTRGV's MFA program to help sharpen her craft. Going forward, she said, she is determined to keep up the momentum in her writing.  
"I'm excited to be part of UTRGV. I'm thrilled that I've made it through the program," she said. "I've been coached by professors who are incredibly invested in the border, and I don't think I could have picked a better place to have gone through an MFA program. There are a lot of programs out there, but this is what I was interested in, and here is this program. It was a win-win." 
Read Guerra's latest article in Texas Monthly  here.  
You can visit Guerra's Facebook page  here and access her Instagram account  here. 
ABOUT UTRGV
The University of Texas Rio Grande Valley (UTRGV) was created by the Texas Legislature in 2013 as the first major public university of the 21st century in Texas. This transformative initiative provided the opportunity to expand educational opportunities in the Rio Grande Valley, including a new School of Medicine, and made it possible for residents of the region to benefit from the Permanent University Fund – a public endowment contributing support to the University of Texas System and other institutions.
UTRGV has campuses and off-campus research and teaching sites throughout the Rio Grande Valley including in Boca Chica Beach, Brownsville (formerly The University of Texas at Brownsville campus), Edinburg (formerly The University of Texas-Pan American campus), Harlingen, McAllen, Port Isabel, Rio Grande City, and South Padre Island. UTRGV, a comprehensive academic institution, enrolled its first class in the fall of 2015, and the School of Medicine welcomed its first class in the summer of 2016.