Cites benefits for improving his public service

  Monday, December 7, 2020
  Community, Around Campus
By Victoria Brito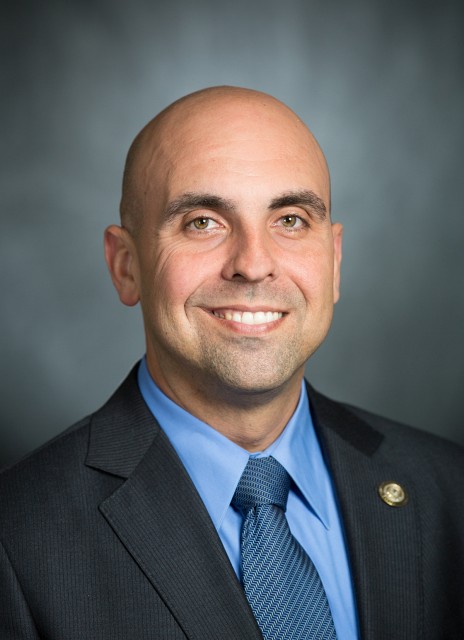 RIO GRANDE VALLEY, TEXAS – One Texas legislator is capping off the 2020 year with not only a reelection, but also with a master's degree.
State Rep. Armando "Mando" Martinez, of Weslaco, graduates this month from the UTRGV Master of Public Affairs online accelerated program.
Martinez, who was first elected to state office in 2004, enrolled in the program to expand his knowledge of public service in a government setting. The flexibility of the accelerated online program made it the perfect fit, he said.
"I heard so much about this program, and being an elected official, I work with a lot of cities, counties and agencies from within," Martinez said. "There are processes that go into working with these distinct groups. And we are very culturally diverse area. So, I felt this program was a good fit for me."
Martinez finished the coursework in the summer and said he will participate in the UTRGV Virtual Ceremony on Saturday, Dec. 12.
"I am extremely excited and elated because of the fact that I was able to achieve this," he said. "And to be part of such a strong program, and that I can say that I graduated from it, is just remarkable."
He said one particularly critical hard skill he developed through the curriculum is research and data collection within public affairs.
"There is so much data out there," he said. "It is just about going out there and grasping it. There are so many resources available for us.
"Being involved in legislation, this degree will allow me to do more research and really have a better understanding of obtaining more data when filing legislation or discussion legislation to agencies," he said.
Dr. Aziza Zemrani, professor and associate chair of the Department of Public Affairs and Security Studies, said Martinez is the first state representative to complete the program at UTRGV.
"It was a joy to have a student like Mr. Martinez in the program," she said.
The multidisciplinary program is nationally ranked in affordability, flexibility and quality, making it a good choice for working professionals like Martinez who want to expand their knowledge of public affairs, she said.
"The program really prepares students who have a passion for public service, and the best example of that is an elected official," Zemrani said. "Getting this degree doesn't just allow you to succeed in the professional field, but also gives you the opportunity to serve the community in a variety of ways."
This semester, a record 67 students will graduate from the MPA program, the largest cohort in university history.
ABOUT UTRGV
The University of Texas Rio Grande Valley (UTRGV) was created by the Texas Legislature in 2013 as the first major public university of the 21st century in Texas. This transformative initiative provided the opportunity to expand educational opportunities in the Rio Grande Valley, including a new School of Medicine, and made it possible for residents of the region to benefit from the Permanent University Fund – a public endowment contributing support to the University of Texas System and other institutions.
UTRGV has campuses and off-campus research and teaching sites throughout the Rio Grande Valley including in Boca Chica Beach, Brownsville (formerly The University of Texas at Brownsville campus), Edinburg (formerly The University of Texas-Pan American campus), Harlingen, McAllen, Port Isabel, Rio Grande City, and South Padre Island. UTRGV, a comprehensive academic institution, enrolled its first class in the fall of 2015, and the School of Medicine welcomed its first class in the summer of 2016.