Wednesday, November 18, 2020
  Alumni
By Letty Fernandez
RIO GRANDE VALLEY, TEXAS – Norma V. Cantú has a big heart for doing what is right. Those who know her describe her as brave, and a stellar public servant.  
Now, the Brownville native and UTRGV legacy alumna has been called on to serve on the 20-member education transition team for President-Elect Joe Biden.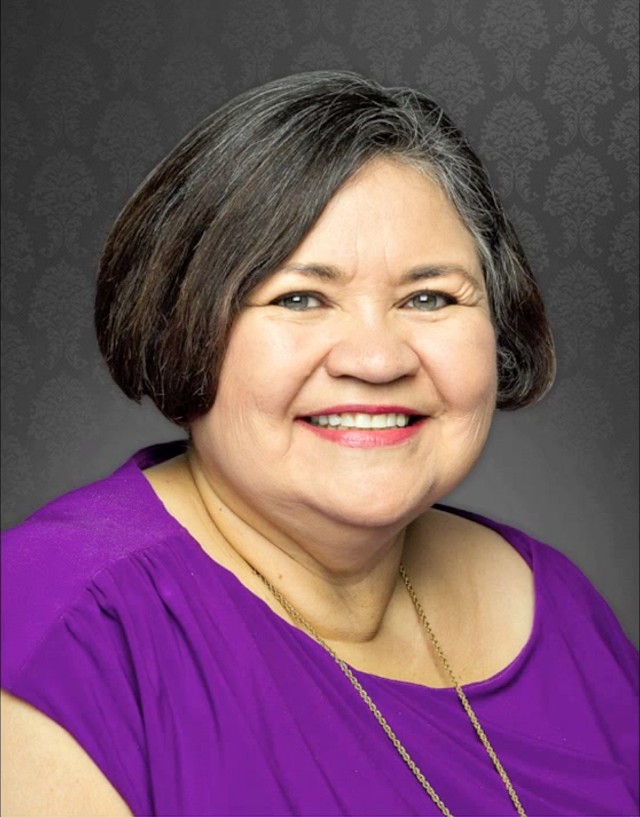 "A smarter, more experienced, more courageous person is not to be found," said Dr. Juliet V. Garcia, the former president of UTB/TSC who herself served on the Clinton and Obama transition teams for education. "Norma Cantú has spent a lifetime in public service. She will serve her country extraordinarily well once again."  
For Cantú, it all began in Brownsville. She grew up in a home where going to college was expected and homework was done around the kitchen table, where her mother would check each night. She is the oldest of six children born to Gregoria and Federico Cantú, all of them college graduates.   
"She loved to read, she was always reading, and she would read anything she could get her hands on," said her mother, Gregoria, in a 1993 video produced when Cantú was honored as a Distinguished Alumnus for UTB/TSC. "I could tell that she would be able to do a lot of things because she tried hard in everything she did."  
A bright student, Cantú skipped grades twice in elementary school.  
At 16, she graduated with honors and received the Outstanding High School graduate award from Brownsville High School. She began her college education at Texas Southmost College, then transferred to Pan American University to study English and government. She was a member of the Pre- Law Society.  
In 1973, Cantú graduated with a bachelor's degree, summa cum laude. She was 19 years old.  
Following college graduation, Cantú taught high school English.  Then, encouraged by her college ethics professor and parents, she applied and was accepted to Harvard Law School. While most students were working on their undergraduate degrees, Cantú was 22 when she received her law degree. 
She was known as a tough litigator, working for 14 years as regional counsel and education director of the Mexican American Legal Defense and Educational Fund (MALDEF). In that capacity, she litigated scores of important cases affecting educational funding, disability rights, student disciplinary policies, access to special services for English-language learners, and racially hostile environments.  
"Ms. Cantú has had a remarkable trajectory in the realm of civil rights in education," said Dr. Alma Rodriguez, dean of the UTRGV College of Education and P-16 Integration. "It is a tremendous honor to have an alumna of our institution and a Brownsville native named to serve on President-elect Biden's education transition team."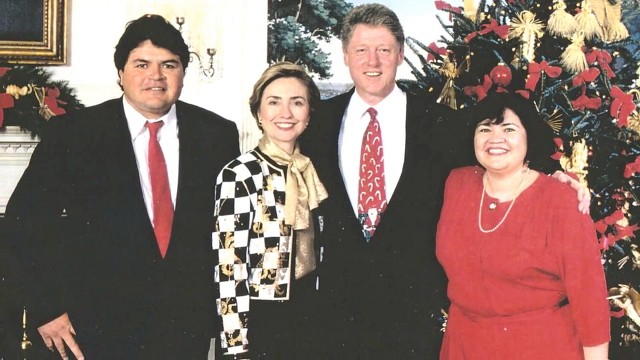 She was involved in several high-profile and historic education-related court cases, all aimed at improving educational opportunities for Hispanics in South Texas. In 1991, an important case brought her back to her hometown, where she led the legal fight in the LULAC vs.  Richards lawsuit. This landmark case charged that the state shortchanged South Texas citizens in the distribution of higher education dollars and prompted the Texas Legislature to appropriate millions in extra funds for border colleges and universities. Cantú has served on the National Board of Directors for MALDEF since 2001. 
Calling her a highly talented individual with unique qualifications, President Bill Clinton in 1993 nominated Cantú as Assistant Secretary for Civil Rights in the U.S. Department of Education. She was unanimously confirmed by Congress. For eight years, she oversaw a staff of about 850 in implementing governmental policy for civil rights in American education. Her then boss, U.S. Secretary of Education Richard Riley, described her as a "stellar public servant," praising her great energy, collaborative style and passionate commitment.  
In 2001, she moved back to Texas and joined The University of Texas at Austin, where she holds a joint professorship in the College of Education and the School of Law. Former UT President Bill Powers saw in Cantú how students benefited from her deep experience in civil rights, state and federal policy, and advocacy.   
"She is a success story because she works for the success of others," he said. 
In a 2013 video produced for her Pillar of Success award from UT Pan American, Cantú said she was motivated to be a part a group of people who wanted folks in the Rio Grande Valley to have choices.  
Her advice to current students and alumni is, "Give back. Be proud of where you come from, but also be committed to work to make it even better for those who follow you."  
ABOUT UTRGV
The University of Texas Rio Grande Valley (UTRGV) was created by the Texas Legislature in 2013 as the first major public university of the 21st century in Texas. This transformative initiative provided the opportunity to expand educational opportunities in the Rio Grande Valley, including a new School of Medicine, and made it possible for residents of the region to benefit from the Permanent University Fund – a public endowment contributing support to the University of Texas System and other institutions.
UTRGV has campuses and off-campus research and teaching sites throughout the Rio Grande Valley including in Boca Chica Beach, Brownsville (formerly The University of Texas at Brownsville campus), Edinburg (formerly The University of Texas-Pan American campus), Harlingen, McAllen, Port Isabel, Rio Grande City, and South Padre Island. UTRGV, a comprehensive academic institution, enrolled its first class in the fall of 2015, and the School of Medicine welcomed its first class in the summer of 2016.