Monday, September 21, 2020
  Around Campus
By Letty Fernandez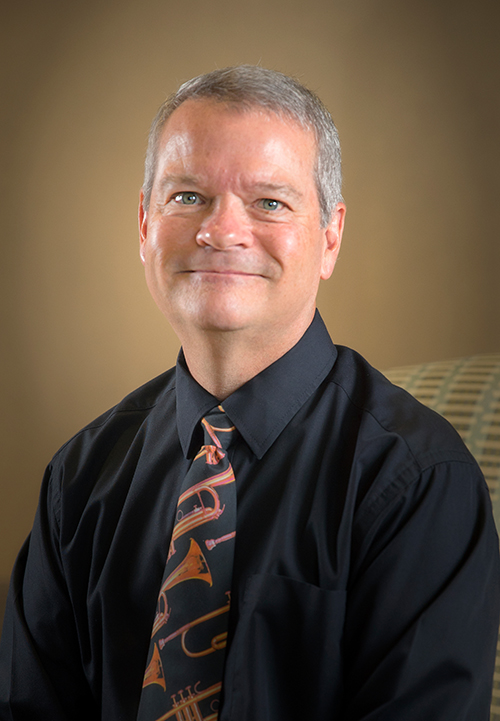 RIO GRANDE VALLEY – UTRGV is one of 12 schools chosen to participate in the 2020-2021 OpenStax Institutional Partnership Network, an educational initiative designed to transform learning through partnerships and to provide free or affordable learning resources.
As a participant in the network's first-year program, UTRGV will work actively to build and execute a strategy to encourage greater use of free, flexible textbooks among its faculty and students.
UTRGV was chosen to participate in this strategic partnership with OpenStax for its willingness to adopt open educational resources (OER). OER are free to access and fully modifiable, and provides students and educators with flexible teaching and learning materials.
"We are excited to have been chosen for this partnership and feel that our OER program is on the right track," said Dr. Art Brownlow, UTRGV Faculty Fellow for Academic Innovation and director of UTRGV's OER program. "It offers so many possibilities. In fact, for the first time this fall, there are zero-cost or low-cost (less than $40) course materials in more than 100 courses. But this new partnership with OpenStax will help us take our program to even higher levels, resulting in more savings for our students."
Participants in the OpenStax Institutional Partner Network's first-year program will receive individualized consulting from OpenStax and join a cohort of colleges and universities advocating widespread use of OER at their schools.
On average, institutions that join the network increase the number of students affected by OER by 158 percent after completing the first year. To date, the program has resulted in more than $20 million dollars in additional student savings from OER nationally.
Open educational resources, including the free, openly licensed textbooks offered by OpenStax, eliminate cost barriers for students and allow unrestricted, immediate access to learning materials, which increases the likelihood for students to complete their courses successfully.
In addition to the immediate benefits to students, OER are offered under a Creative Commons license, allowing instructors to modify textbooks to better serve their unique teaching and evolving student needs.
"We're thrilled to welcome The University of Texas Rio Grande Valley to the OpenStax Institutional Partner Network this year," said OpenStax managing director Daniel Williamson. "They have already taken important steps to eliminate cost barriers to education for their students.
ABOUT OPENSTAX
OpenStax is committed to improving access to quality learning materials. An initiative of Rice University and supported by philanthropic foundations, OpenStax provides free, high-quality, peer-reviewed textbooks and affordable educational technology designed to improve learning outcomes. For more information, visit OpenStax.org.
ABOUT UTRGV
The University of Texas Rio Grande Valley (UTRGV) was created by the Texas Legislature in 2013 as the first major public university of the 21st century in Texas. This transformative initiative provided the opportunity to expand educational opportunities in the Rio Grande Valley, including a new School of Medicine, and made it possible for residents of the region to benefit from the Permanent University Fund – a public endowment contributing support to the University of Texas System and other institutions.
UTRGV has campuses and off-campus research and teaching sites throughout the Rio Grande Valley including in Boca Chica Beach, Brownsville (formerly The University of Texas at Brownsville campus), Edinburg (formerly The University of Texas-Pan American campus), Harlingen, McAllen, Port Isabel, Rio Grande City, and South Padre Island. UTRGV, a comprehensive academic institution, enrolled its first class in the fall of 2015, and the School of Medicine welcomed its first class in the summer of 2016.