Monday, September 14, 2020
  Faculty Focus, Awards and Recognitions
By Amanda Taylor
RIO GRANDE VALLEY, TEXAS – Dr. Colin Charlton, UTRGV professor and chair of the Department of Writing & Language Studies, is one of four UT System faculty members inducted into The University of Texas System Academy of Distinguished Teachers for 2020.
Established in 2012, the Academy was created to foster improved teaching and learning and educational innovation across the 14 UT System institutions, in an effort to promote educational discourse and initiatives across Texas.
"I was incredibly humbled and incredibly surprised," Charlton said when he heard of his induction. "And I know that I was up against some really good teachers."
Recognized for his pedagogical work contributing to the Center for Teaching Excellence workshop series on peer observation, Charlton works with an interdisciplinary team to maintain the Vaqueros Innovator Program, which is curriculum for first-year college students without prior college hours.
"It's a lot of workshops, and with everything moving online due to COVID-19, there is a lot of work in approaches on how to best tailor to everyone's needs," he said. "It's a teaching academy, so there are a lot of opportunities to mentor."
As chair of his department, he also leads an innovative group of faculty in teaching language acquisition, linguistics, rhetoric, translation and interpretation, and writing.
"We are incredibly proud of Dr. Charlton's contributions to UTRGV," said Dr. Janna Arney, UTRGV deputy president and interim provost. "We are so pleased that UT System has named him to the UT System Academy of Distinguished Teachers. We congratulate Dr. Charlton on his innovative and transformative teaching strategies and his tireless commitment to the success of our students." 
In 2015, Charlton was honored with the UT System Regents' Outstanding Teaching Award (ROTA) for his work with first-year writing students and faculty, to develop successful teaching strategies for threshold writing concepts and transfer.
With the onslaught of the pandemic, learning processes and transmissions had to be moved online, leaving Charlton little time to let his nomination sink in.
"Once COVID-19 hit, I immediately formed teaching teams all over the department to prepare, so my indoctrination into the academy was basically people talking about how we were handling all this stuff and how we were doing," he said. "It was great for me because it was beneficial to be talking about how we were all moving forward. It's been a whirlwind."
Charlton was inducted into the Academy along with:
Martine Ceberio, professor of computer science at UT El Paso.
Jessica Murphy, professor of literary studies and dean of Undergraduate Education at UT Dallas.
Carolyn Seepersaad, professor of mechanical engineering and general dynamics faculty fellow at UT Austin.
Due to the COVID-19 pandemic, the four new members were inducted through a videoconference in April.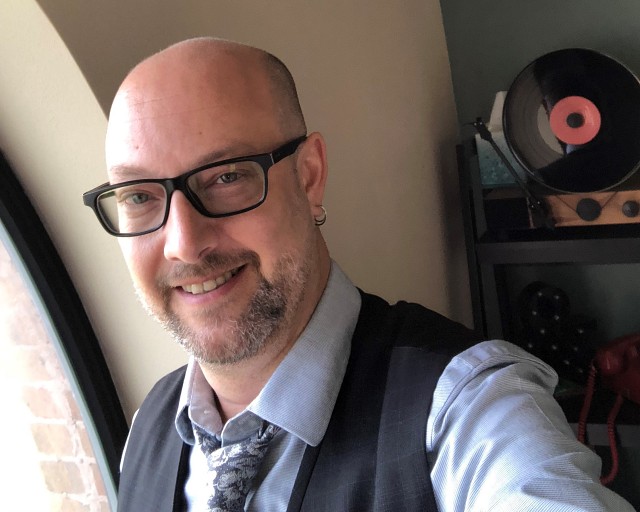 ABOUT THE ACADEMY OF DISTINGUISHED TEACHERS
In 2012, The University of Texas System Academy of Distinguished Teachers was established to recognize outstanding educators across The University of Texas System academic institutions. The Academy recognizes educators who have demonstrated leadership in education and are committed to improving learning across the UT System. Members of the Academy serve as the System-level advisory and advocacy group dedicated to fostering classroom innovation, promoting interdisciplinary educational perspectives, and catalyzing the sharing of best practices across campuses in the UT System.
ABOUT UTRGV
The University of Texas Rio Grande Valley (UTRGV) was created by the Texas Legislature in 2013 as the first major public university of the 21st century in Texas. This transformative initiative provided the opportunity to expand educational opportunities in the Rio Grande Valley, including a new School of Medicine, and made it possible for residents of the region to benefit from the Permanent University Fund – a public endowment contributing support to the University of Texas System and other institutions.
UTRGV has campuses and off-campus research and teaching sites throughout the Rio Grande Valley including in Boca Chica Beach, Brownsville (formerly The University of Texas at Brownsville campus), Edinburg (formerly The University of Texas-Pan American campus), Harlingen, McAllen, Port Isabel, Rio Grande City, and South Padre Island. UTRGV, a comprehensive academic institution, enrolled its first class in the fall of 2015, and the School of Medicine welcomed its first class in the summer of 2016.