Monday, August 17, 2020
  Awards and Recognitions
By Melissa Vasquez
RIO GRANDE VALLEY, TEXAS – For their commitment to providing a quality and meaningful education to their students, two UTRGV faculty members have been honored with one of the highest and most prestigious awards in the nation that recognizes teaching excellence – the 2020 Regents' Outstanding Teaching Awards (ROTA).
"These awards demonstrate the Board's appreciation for exceptional educators at each of the 14 UT institutions," said UT System Board of Regents Chairman Kevin P. Eltife. "Their dedication to teaching excellence and student success is instrumental to achieving our education, research and health care missions."
The 2020 UTRGV recipients are:
Teresa (Paty) Feria, Ph.D., associate professor, Department of Biology, College of Sciences, Tenured/Tenure-Track Category,
Monica Reyes, Ph.D., lecturer, Department of Writing & Language Studies, College of Liberal Arts, Contingent Faculty Category.
In all, 27 faculty members from across The University of Texas System's 14 academic and health institutions were recognized. Each recipient will receive a certificate, a medallion and $25,000 in appreciation of their impact on students and their institutions.
"We are extremely proud of Dr. Feria and Dr. Reyes for all their contributions to UTRGV and the Valley community," said UTRGV President Guy Bailey. "Their dedication to ensuring the success of our students – today in the classroom and tomorrow in the workplace – reflects our university's commitment to education and quality of life in the Rio Grande Valley." 
The award recipients will be recognized virtually with a video during the Board of Regents Meeting on Thursday, Aug. 20.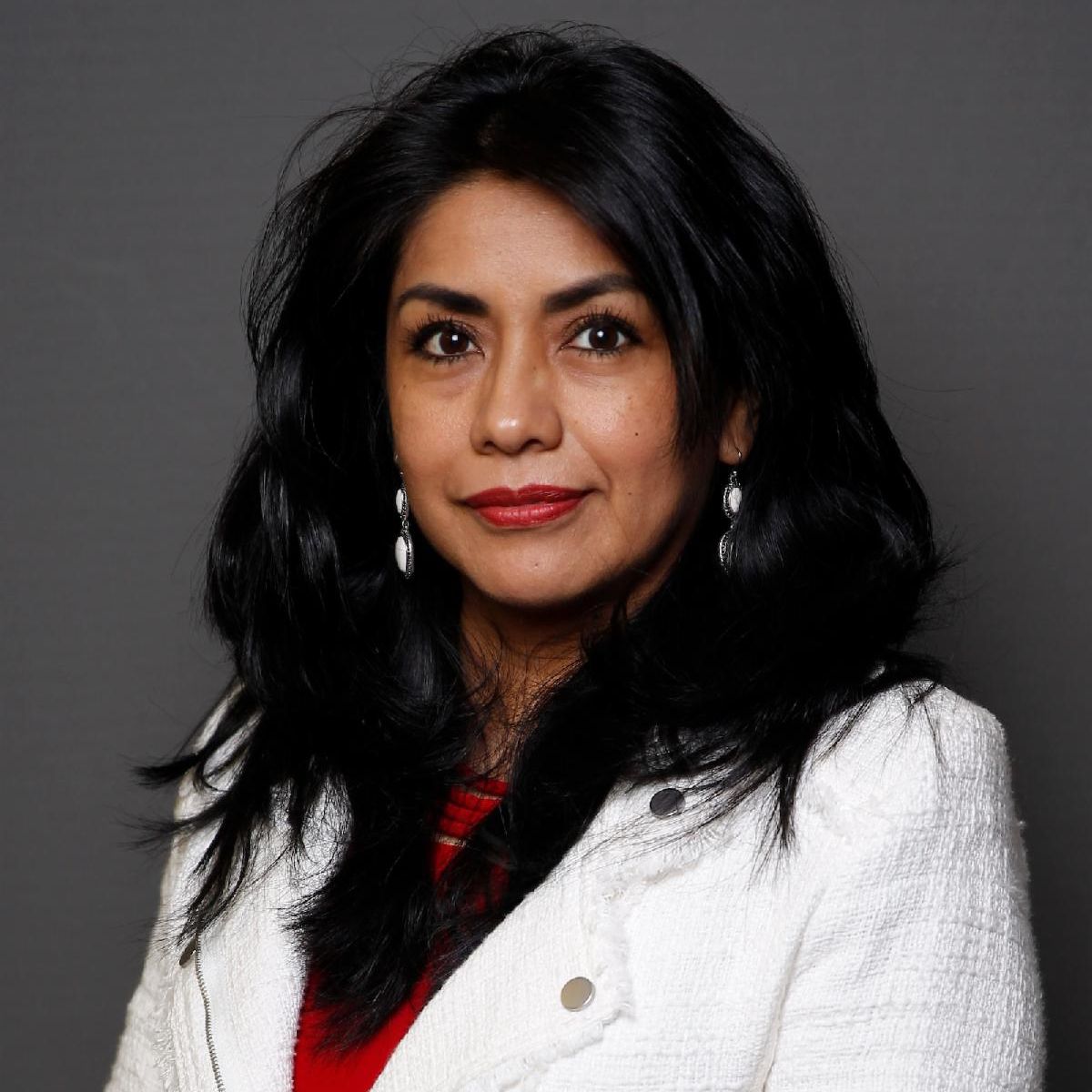 TERESA (PATY) FERIA, Ph.D.
Feria, whose areas of expertise include ecology, climate change, invasive species, vector-borne diseases, and endangered species, said the entire ROTA experience, from the moment she found out she was nominated to the completion of the 75-page ROTA packet was incredible.
"The most gratifying moment for me in this process was to read the letters of recommendation from my peers and my students," Feria said. "I cried when I read the positive comments and inspirational words that my students used to describe the impact of my teaching style and personality not only during our classes, but also in their personal and professional lives."
The nomination process relies heavily on student and peer faculty evaluations within academic departments, followed by various stages of evaluation at the department and college levels. In addition, a recommendation from the campus president is required for all candidates.
"Receiving the ROTA award has been a life-changing experience for several reasons, but most importantly, because the love and passion that I have for teaching have been recognized," Feria said.
Born and raised in Cd. Nezahualcoyotl, Mexico, Feria began her career with UTRGV with legacy institution UT Pan American in 2008 and has taught undergraduate and graduate courses. She is proud that she has been able to design most of the courses she teaches and enhances other courses by adding components such as service learning, bilingual courses and Collaborative International Learning (COIL) courses.
In the past three years some of her courses include Conservation Biology Service Learning, Global Change Ecology Bilingual Service Learning, Sustainable Development, a COIL course with faculty and students in Brazil, and a study abroad Global Change Ecology and Advanced Global Change Ecology course in Yucatán, Mexico. 
Feria said receiving the teaching award during the COVID-19 pandemic is definitely remarkable because she misses face-to-face teaching. Still, although the pandemic prompted UTRGV faculty to teach remotely this spring and summer, she has adjusted to the "new normal" and presses on with teaching online and preparing for the fall semester, which will offer several different options and modalities for fall courses that will allow her and her colleagues a way to continue teaching and including all students.
"It has been tremendous work, but we have done it because of the passion that we have to do what is right," she said. "I miss the face-to-face interaction with my students because they make me feel energized. I am positive that we will come back to see each other and continue with the great interaction that has been helping us to succeed together."
Feria said it makes her especially happy when her students succeed and move on to graduate school, get that dream job, or even change career paths because they were inspired by taking her courses.
"It brings me so much joy when on a random day I get a thank you message from one of my former students, letting me know where they are and how they remember my courses with so much love," she said. "I cannot describe the joy in my heart when some of them say that they would like to be like me one day."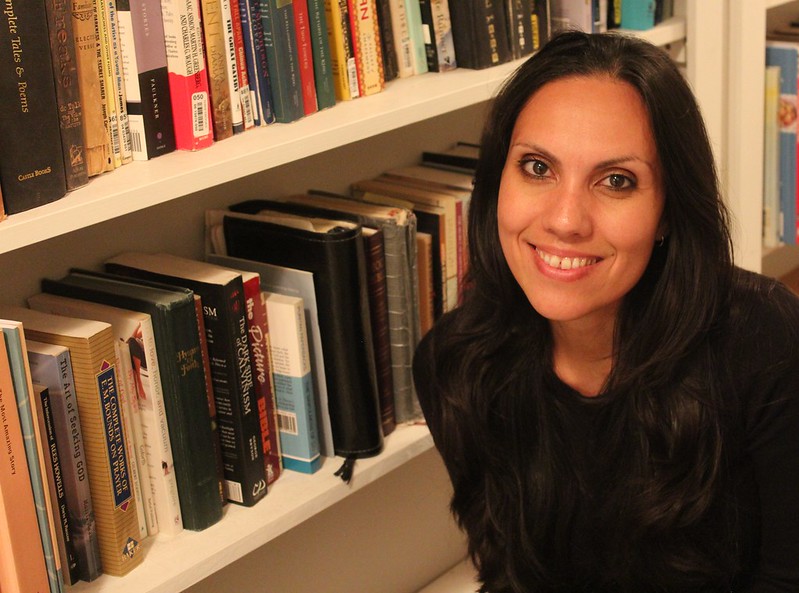 MONICA REYES, Ph.D.
Brownsville native Reyes said being honored with this award is a tribute to all the outstanding educators who influenced her own teaching.
"There are many talented and gifted teachers who change students' lives every day. Winning this award is really about the outstanding teachers who had an impact on how I teach. Educators I worked with as a student or as a colleague have shown me what it means to teach with compassion and empathy," she said.
Her inspiration came from the unique high school teachers who really enjoyed the subjects they taught and, as Reyes put it, "geeked out" about history or literature.
"As a student, I felt that these teachers wanted to share their excitement about their field with me, and their enthusiasm was contagious," she said. "I often share with my students about projects I am writing or initiatives that I am involved in to show them that learning is exciting and rewarding, even after you earn a degree and land a job."
A lecturer in the UTRGV Writing and Language Studies department, Reyes has been with UTRGV since its inaugural semester in Fall 2015. She teaches first-year writing courses. Just as her teachers shared their excitement about their topics, she does the same with her students, sharing her passion for community service. 
She recently designed and taught a first-year Rhetoric and Composition service-learning course that partnered with a local shelter that supports individuals seeking asylum. As part of the course, students were required to contribute their time as conversational tutors at the shelter's English classes throughout the semester. Reyes said this course led to an extensive project-based service, where she and her students composed public documents to help the shelter boost community engagement in an environment that she says is becoming increasingly hostile to people seeking asylum and other migrants.
"In order to keep advocacy at the heart of these projects, students rhetorically analyzed media representations of our community's role in the humanitarian crisis, which challenged them to critique and problematize dominant discourses as well as their individual connectedness to people, policies, and rhetoric surrounding the issue," she said. "The shelter was so pleased with this partnership that they expressed an interest in a course in which students and clients would collaborate to help write about the stories of some female clients to show how and why they are seeking asylum."
With research interests in cultural rhetoric, rhetorical ecologies, Chicana feminisms, critical refugee studies, transnational feminist rhetorical literacies, and community-based participatory action research, Reyes, who has volunteered her time with organizations in the Rio Grande Valley community, said there often is a disconnect between classrooms and communities, and she hopes to help change that.
"I try to create that experience for my students by reminding them that the community partners we engage with are the true experts. We learn from them by listening and spending time with them, and we can collaborate to find ways to invest in one another," she said.
Reyes, who grew up in the Valley, said she identifies with many of her students, who are local and who, as she has, face the struggle of balancing family and working toward their dream of a college degree. It has made her compassionate about their struggles for personal success, so she is able to offer strategies to overcome those obstacles, she said.
"I enjoy being a mentor to my UTRGV students who, like me, often need to focus on family needs ahead of their own scholarly pursuits. Helping my students realize that they can receive a rewarding education in their own home community with their family's support is exciting," Reyes said.
ABOUT THE REGENTS' OUTSTANDING TEACHING AWARD
Since 2008, Regents' Outstanding Teaching Awards program has recognized tenured, tenure-track and contingent faculty, including lecturers, adjuncts and instructional assistants who have demonstrated extraordinary classroom performance and innovative instruction. Since then, The UT Board of Regents has presented more than $20 million to more than 700 UT educators.
Students, peer faculty and external reviewers evaluate the award recipients on a range of activities and criteria regarding their teaching performance, including classroom expertise, curricula quality, innovative course development and student learning outcomes.
ABOUT UTRGV
The University of Texas Rio Grande Valley (UTRGV) was created by the Texas Legislature in 2013 as the first major public university of the 21st century in Texas. This transformative initiative provided the opportunity to expand educational opportunities in the Rio Grande Valley, including a new School of Medicine, and made it possible for residents of the region to benefit from the Permanent University Fund – a public endowment contributing support to the University of Texas System and other institutions.
UTRGV has campuses and off-campus research and teaching sites throughout the Rio Grande Valley including in Boca Chica Beach, Brownsville (formerly The University of Texas at Brownsville campus), Edinburg (formerly The University of Texas-Pan American campus), Harlingen, McAllen, Port Isabel, Rio Grande City, and South Padre Island. UTRGV, a comprehensive academic institution, enrolled its first class in the fall of 2015, and the School of Medicine welcomed its first class in the summer of 2016.