Friday, March 6, 2020
  Community, Announcements
By News and Internal Communications
RIO GRANDE VALLEY, TEXAS – Editor's Note: The following message was sent via email from the Office of the Executive Vice President for Health Affairs on March 6, 2020.
Dear Campus Community: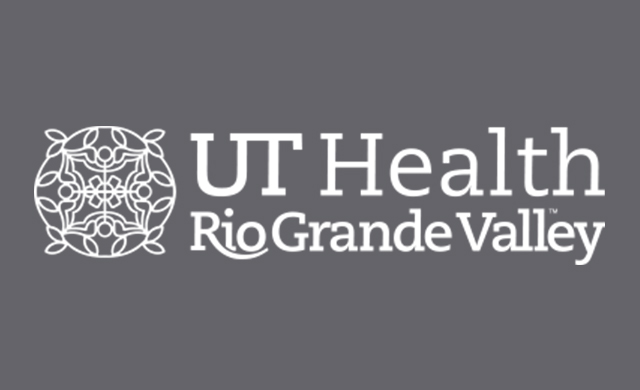 UT Health RGV is working closely with UTRGV leaders to ensure that our more than 30,000 students, faculty, staff and administrators are up to date on the latest Coronavirus developments – including prevention, travel warnings, and what to do if you experience symptoms.
There are 5 presumptive cases in Texas at this time. There are currently no known cases of COVID-19 (Coronavirus Disease 2019) in the Rio Grande Valley.  As UT Health RGV continues to monitor the progression of COVID-19 (Coronavirus) we are taking proactive measures to mitigate impact to our students, staff, and campus community. The safety and security of everyone in the region during this outbreak is a top priority for our institution.
Therefore, we want to inform you of the services available through UT Health RGV clinical sites and to remind you about the precautions you can take to avoid exposure.
UT Health RGV has over 20 locations throughout the Rio Grande Valley available for anyone who may be experiencing flu-like symptoms or Coronavirus questions and concerns. UT Health RGV recommends individuals call ahead before coming to the clinic (1-833-UTRGVMD).
Additionally, UT Health RGV currently has clinical locations in Edinburg, Harlingen, and Brownsville available to UTRGV employees and students. We would also like to remind our campus community of the 24-hour Nurse Advice Line - (855) 810-4457 for pressing health questions.
employee and student health locations

Employee Health Locations

 

Edinburg

1214 W. Schunior St.

EREBL 1st Floor

Edinburg, Texas 78539

Mon- Fri, 8 a.m. - 5 p.m.

(956) 296-1731

 

Student Health Locations

 

Edinburg

613 North Sugar Road

Edinburg, Texas 78539

Mon – Fri, 8 a.m. - 5 p.m.

(956) 665-2155

 

Harlingen

2106 Treasure Hills Blvd #1.326,

Harlingen, TX 78550

Mon – Fri, 8 a.m. - 5 p.m.

(956) 296-1519

Brownsville

Cortez Hall, Suite 237

Brownsville, TX 78520

Mon – Fri, 8 a.m. - 5 p.m.

(956) 882-3896
What to do if you have symptoms and are worried about Coronavirus?
If you are experiencing fever, cough, or difficulty breathing, and you have traveled to China, Japan, Korea, Iran or Italy, or traveled to an area in the US with known outbreak of the virus, or been exposed to a sick traveler from any of these areas, or been exposed to a person with Covid-19 infection in the last 14 days, you should contact your healthcare provider. Make sure to call ahead before going to your doctor's office or emergency department to prevent any potential spread.
As a reminder, the best way to prevent infection is to take precautions to avoid exposure to this virus, which are similar to the precautions you take to avoid the flu. CDC always recommends these everyday actions to help prevent the spread of respiratory viruses, including:
Wash your hands often with soap and water for at least 20 seconds. If soap and water are not available, use an alcohol-based hand sanitizer.
Avoid touching your eyes, nose, and mouth with unwashed hands.
Avoid close contact with people who are sick.
Stay home when you are sick.
Cover your cough or sneeze with a tissue, then throw the tissue in the trash.
Clean and disinfect frequently touched objects and surfaces.
UT Health RGV encourages you to visit UTRGV'S emergency preparedness website for campus updates and other resources.
For additional Coronavirus information visit Hidalgo County's Health and Human Services website and the Centers for Disease Control and Prevention.
ABOUT UTRGV
The University of Texas Rio Grande Valley (UTRGV) was created by the Texas Legislature in 2013 as the first major public university of the 21st century in Texas. This transformative initiative provided the opportunity to expand educational opportunities in the Rio Grande Valley, including a new School of Medicine, and made it possible for residents of the region to benefit from the Permanent University Fund – a public endowment contributing support to the University of Texas System and other institutions.
UTRGV has campuses and off-campus research and teaching sites throughout the Rio Grande Valley including in Boca Chica Beach, Brownsville (formerly The University of Texas at Brownsville campus), Edinburg (formerly The University of Texas-Pan American campus), Harlingen, McAllen, Port Isabel, Rio Grande City, and South Padre Island. UTRGV, a comprehensive academic institution, enrolled its first class in the fall of 2015, and the School of Medicine welcomed its first class in the summer of 2016.