Wednesday, February 26, 2020
  Community
By News and Internal Communications
In recognition of Black History Month, the UTRGV Library has compiled a list of titles to read that are tributes to creative writers, thinkers and influencers who made major contributions to our history and the world. Each of these titles can be checked out from the UTRGV Library on both the Edinburg and Brownsville campuses, and some may be downloaded in eBook.
>> "The Audacity of Hope" by Barack Obama
"The Audacity of Hope" is Barack Obama's call for a new kind of politics—a politics that builds upon those shared understandings that pull us together as Americans. Lucid in his vision of America's place in the world, refreshingly candid about his family life and his time in the Senate, Obama here sets out his political convictions and inspires us to trust in the dogged optimism that has long defined us and that is our best hope going forward.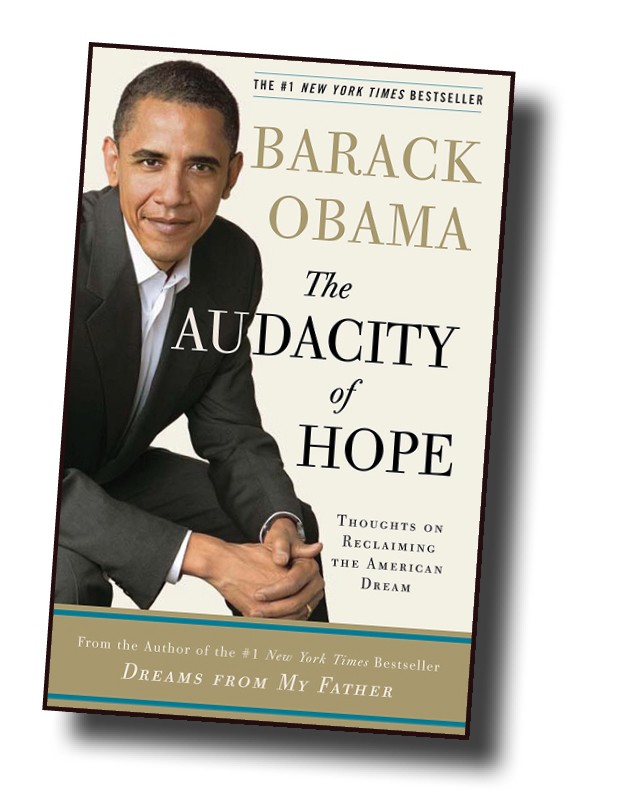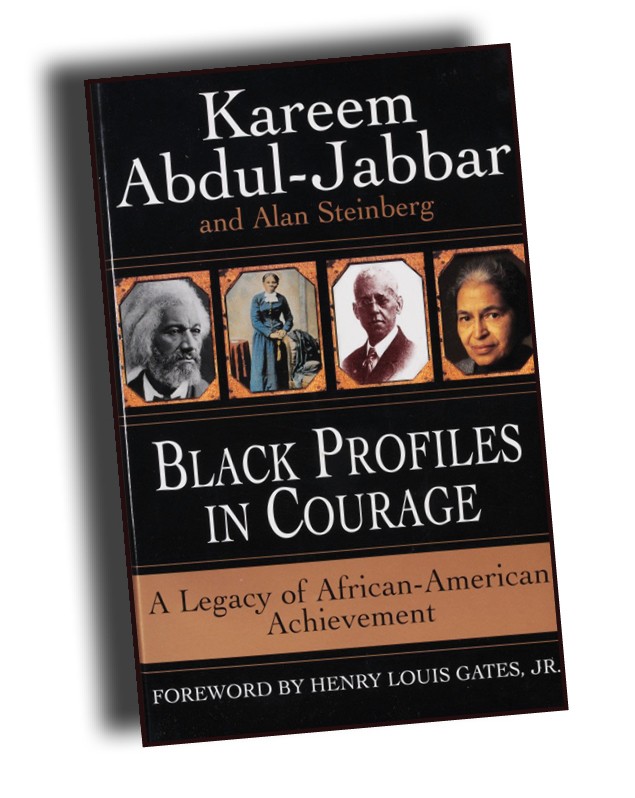 >> "Black Profiles in Courage" by Kareem Abdul-Jabbar and Alan Steinberg
In this ideal introduction to Black History, Kareem Abdul-Jabbar examines the lives of heroic African Americans and offers their stories as inspiring examples for young people, who too rarely encounter positive black role models in history books or in the media. Profiles here are Peter Sale, the volunteer soldier who turned the tide at Bunker Hill; Joseph Cinque, leader of a daring revolt on the slave ship Amistad; Freder-ick Douglass, self-taught writer-orator and escaped slave who forced President Lincoln to issue the Emancipation Proclamation years ahead of schedule; Harriet Tubman, who led at least three hundred slaves to freedom; Lewis Latimer, whose scientific work was integral to the achievements of Bell and Edison; and many more. Shining a bright light on the touchstones of character, these exemplary stories reemphasize the integral role of African Americans in weaving the fabric of our nation and form an empowering legacy from which Americans of all ages can draw inspiration, wisdom and pride.
>> "Obama: From Promise to Power" by David Mendell
Barack Obama is arguably the most dynamic political figure to grace the American stage since John F. Kennedy. His meteoric rise from promise to power has stunned even the cynics and inspired a legion of devout followers. For anyone who wants to know more about the man, David Mendell's Obama is essential reading. Mendell, who covered Obama for the Chicago Tribune, had far-reaching access to the Chicago politician as Obama climbed the ladder to the White House, the details of which he shares in this compelling biography. Positioning Obama as the savior of a fumbling Democratic party, Mendell reveals how Obama conquered Illinois politics and paved the way brick by brick for a galvanizing, historic presidential run.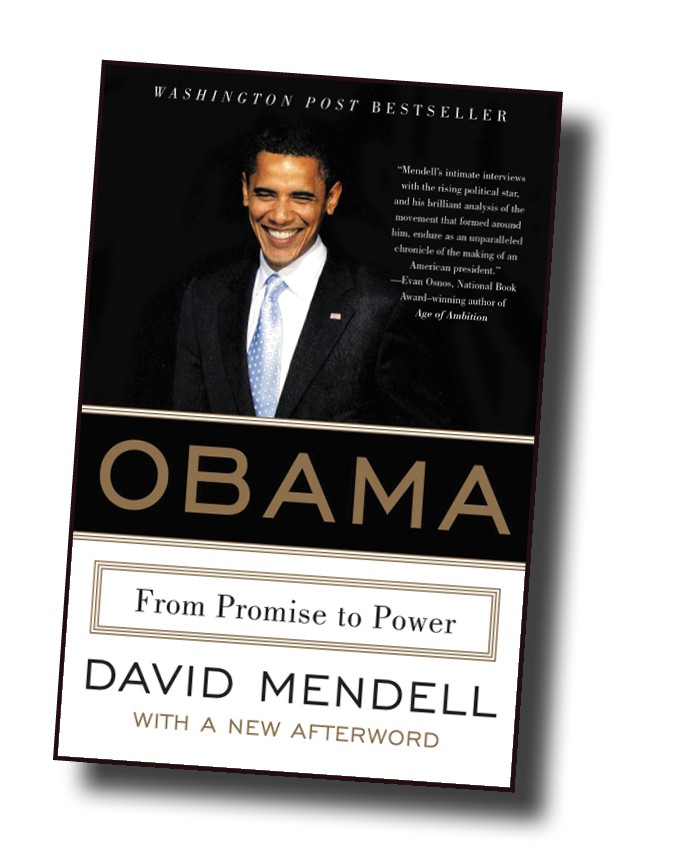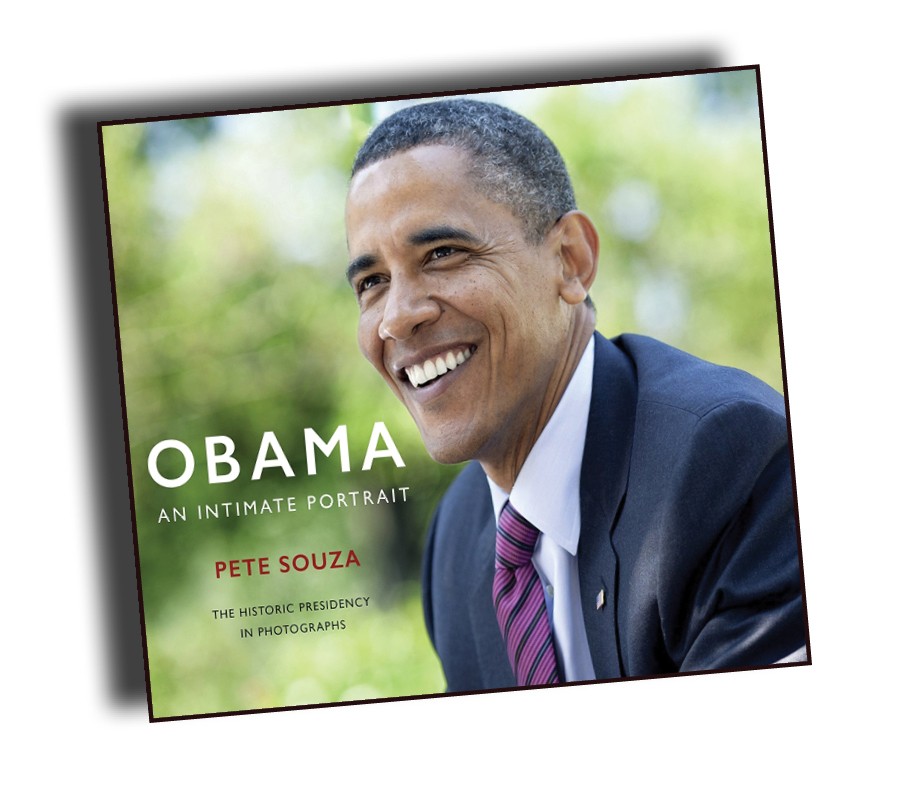 >> "Obama: An Intimate Portrait: The Historic Presidency in Photographs" by Pete Souza
This is the definitive visual biography of Barack Obama's presidency, captured in intimate, unprecedented detail by his official White House photographer. Pete Souza began photographing President Obama on his first day as a U.S. senator, in January 2005, and served as the chief official White House photographer for the President's full two terms. Souza was with President Obama more often, and at more crucial moments, than any friend or staff member, or even the First Lady--and he photographed it all. Souza captured nearly 2 million photographs of Obama, in moments ranging from classified to disarmingly candid.
>> "Becoming" by Michelle Obama
In a life filled with meaning and accomplishment, Michelle Obama has emerged as one of the most iconic and compelling women of our era. As First Lady of the United States of America—the first African American to serve in that role—she helped create the most welcoming and inclusive White House in history, while also establishing herself as a powerful advocate for women and girls in the U.S. and around the world, dramatically changing the ways that families pursue healthier and more active lives, and standing with her husband as he led America through some of its most harrowing moments. Along the way, she showed us a few dance moves, crushed Carpool Karaoke, and raised two down-to-earth daughters under an unforgiving media glare.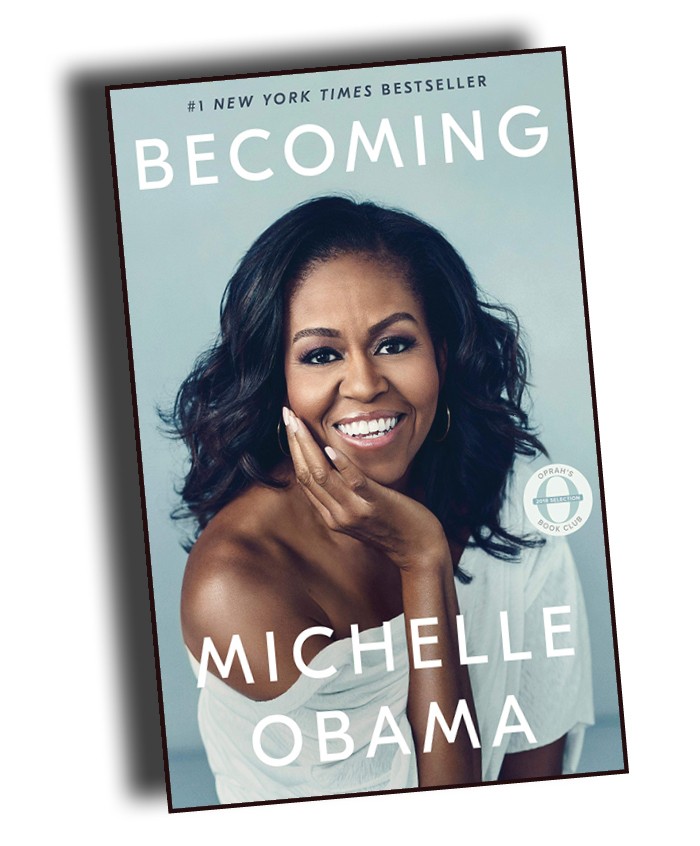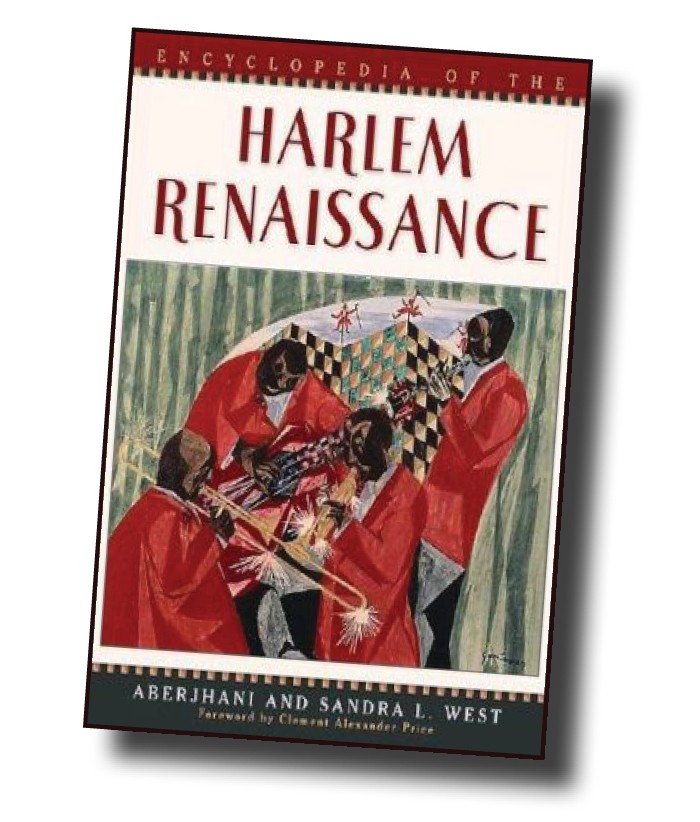 >> "Harlem Renaissance" by Aberjhani, Clement Alexander Price and Sandra L. West
In the decades of the 1920s and 1930s in Harlem, New York City, there developed a unique awakening of mind and spirit, of race consciousness and artistic advancement. This declaration of African American independence became known as the Harlem Renaissance and this is a study of the era.
>> "The Richard Wright Encyclopedia" edited by Jerry W. Ward, Jr. and Robert J. Butler
Richard Wright is one of the most important African American writers. He is also one of the most prolific. Best known as the author of Native Son, he wrote 7 novels; 2 collections of short fiction; an autobiography; more than 250 newspaper articles, book reviews, and occasional essays; some 4,000 verses; a photo-documentary; and 3 travel books. By attacking the taboos and hypocrisy that other writers had failed to address, he revolutionized American literature and created a disturbing and realistic portrait of the African American experience. This encyclopedia is a guide to his vast and influential body of works.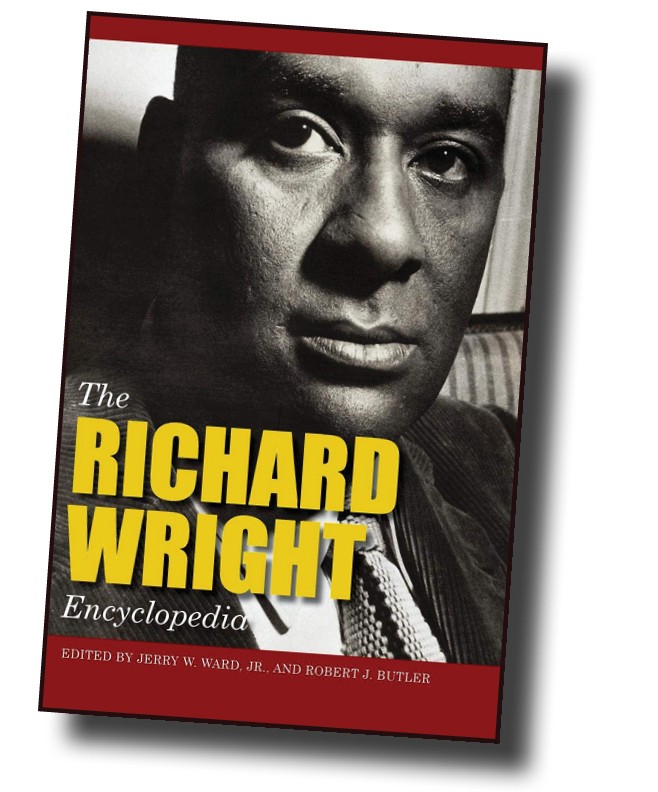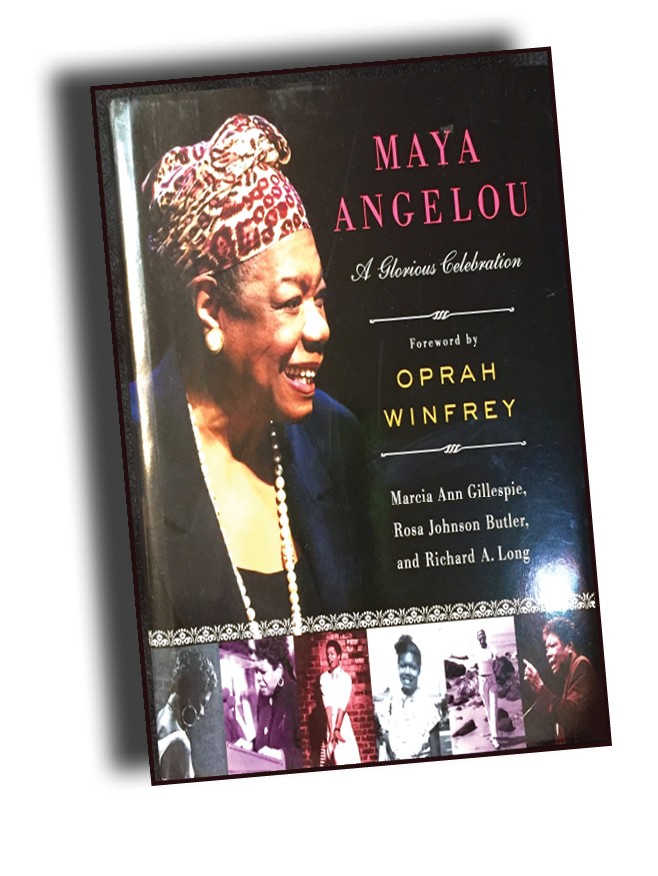 >> "Maya Angelou: A Glorious Celebration" by Marcia Ann Gillespie, Rosa Johnson Butler and Richard A. Long
Beautifully designed and featuring over 150 sepia portraits, family photographs, and letters from the life of one of the world's most beloved and admired artists, this moving biography will appeal to all fans of the poet laureate, phenomenal bestselling author, and scribe for the people, Dr. Maya Angelou. Maya Angelou's memoirs, essay and poetry collections, and cookbooks have sold millions of copies. Now, MAYA ANGELOU: A GLORIOUS CELEBRATION offers an unusual and irresistible look at her life and her myriad interests and accomplishments. Created by the people who know her best—her longtime friends Marcia Ann Gillespie and Richard Long, and her niece Rosa Johnson Butler—it is part tribute, part scrapbook, capturing Angelou at home, at work, and in the public eye. Readers who have come to know and love Maya Angelou will be surprised and delighted by this personal, illustrated portrait of the renowned poet, author, playwright, and humanitarian.
>> "Maya Angelou: Adventurous Spirit" by Linda Wagner- Martin
A comprehensive biographical and critical reading of the works of American poet and memoirist Maya Angelou (1928-2014). Linda Wagner-Martin covers all six of Angelou's autobiographies, as well as her essay and poetry collections, while also exploring Angelou's life as an African American in the United States, her career as stage and film performer, her thoughtful participation in the Civil Rights actions of the 1960s, and her travels abroad in Egypt, Africa, and Europe.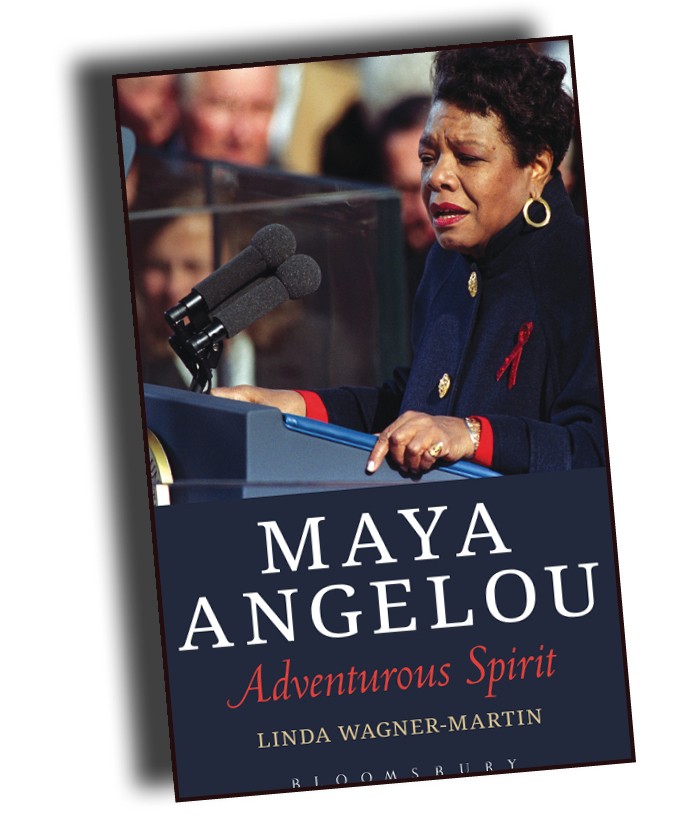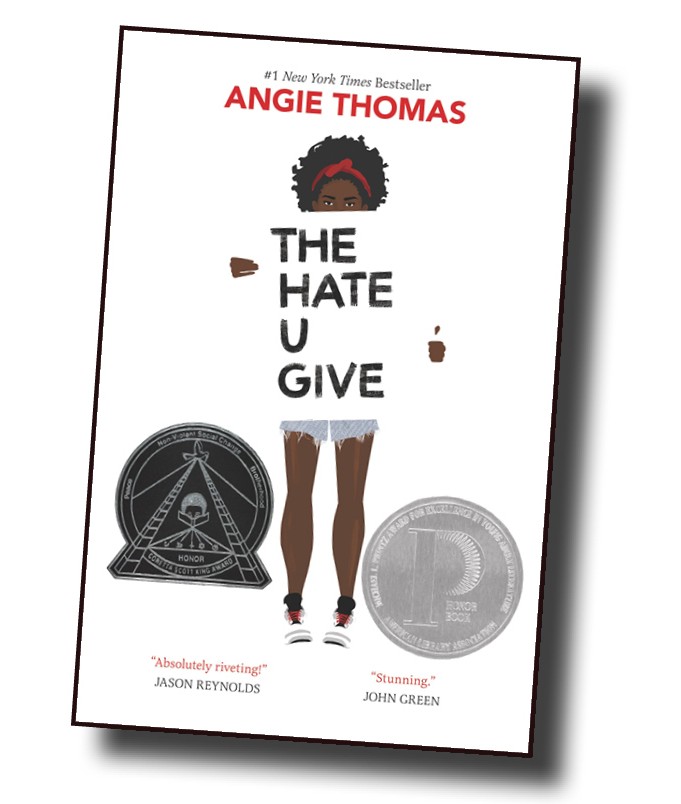 >> "The Hate U Give" by Angie Thomas
Sixteen-year-old Starr Carter moves between two worlds: the poor neighborhood where she lives and the fancy suburban prep school she attends. The uneasy balance between these worlds is shattered when Starr witnesses the fatal shooting of her childhood best friend Khalil at the hands of a police officer. Khalil was unarmed.
>> "Talentos ocultos: el libro que inspiró la película de Twentieth Century Fox basada en la verdadera historia desconocida" by Margot Lee Shetterly
In the southern context of Jim Crow with his racial segregation, and the civil rights movement. This is the true story, never before told, of NASA's African American women experts in mathematics, who played a crucial role in the US space program, and whose contributions have remained anonymous ... until now. Before John Glenn will orbit the Earth, or Neil Armstrong will walk on the moon, a group of professionals worked as "human computers", calculating flight paths that would allow these historical achievements to occur. Among them was a group of bright and talented African American women.
For more information, visit the UTRGV Library at https://www.utrgv.edu/library/ or call (956) 665-2005 (Edinburg) and (956) 882-8221 (Brownsville).
ABOUT UTRGV
The University of Texas Rio Grande Valley (UTRGV) was created by the Texas Legislature in 2013 as the first major public university of the 21st century in Texas. This transformative initiative provided the opportunity to expand educational opportunities in the Rio Grande Valley, including a new School of Medicine, and made it possible for residents of the region to benefit from the Permanent University Fund – a public endowment contributing support to the University of Texas System and other institutions.
UTRGV has campuses and off-campus research and teaching sites throughout the Rio Grande Valley including in Boca Chica Beach, Brownsville (formerly The University of Texas at Brownsville campus), Edinburg (formerly The University of Texas-Pan American campus), Harlingen, McAllen, Port Isabel, Rio Grande City, and South Padre Island. UTRGV, a comprehensive academic institution, enrolled its first class in the fall of 2015, and the School of Medicine welcomed its first class in the summer of 2016.