Monday, October 7, 2019
  Around Campus, Community
By Priscilla Ramirez
EDINBURG, TEXAS – When you order lunch at BSM Global Blends, you aren't presented with a bill for the total cost, but rather, with a question:
"What would you like to donate today?"
The small, pay-what-you-can café is run by volunteers from UTRGV's Baptist Student Ministry (BSM) and serves a menu of sandwiches paired with an assortment of beverages.
Since its opening Sept. 18, BSM Global Blends caters strictly to university students, staff and faculty with a valid UTRGV ID, in a space provided by the Baptist Temple Church.
"We wanted to focus mainly on the UTRGV community because we wanted to make sure we could meet their needs," said UTRGV junior Vivian Lopez, co-manager of BSM Global Blends.
"We hope one day to open it up to the whole community."
PAY-WHAT-YOU-CAN CONCEPT
The donation-based restaurant, located at the intersection of Schunior Street and Sugar Road, is a place where customers can enjoy a meal like in any other restaurant, with only the moral obligation of paying what they are able to afford, Lopez said.
The decision to provide "pay-what-you-can" meals comes from a close understanding of the monetary hardships so many college students endure.
"It's to have a place where students can go that they don't have to stress out, where they can get a good meal without worrying about how much they have to pay or how much they have in the bank. It's just a way to encourage students and let them know we're here for them," Lopez said.
BSM Global Blends does not have corporate contracts with businesses and relies solely on the generosity of patrons to fund their inventory.
"The people who give an extra amount make up for the students who can't provide," the engineering technology major said.
Students, like Mass Communication major Mia Alexis Morales, have had a consensus of gratitude for the food provided.
"You're so used to paying a certain amount," the UTRGV senior said, "so I feel a little awkward paying my own price. But it's nice, especially for people who can't afford food every day."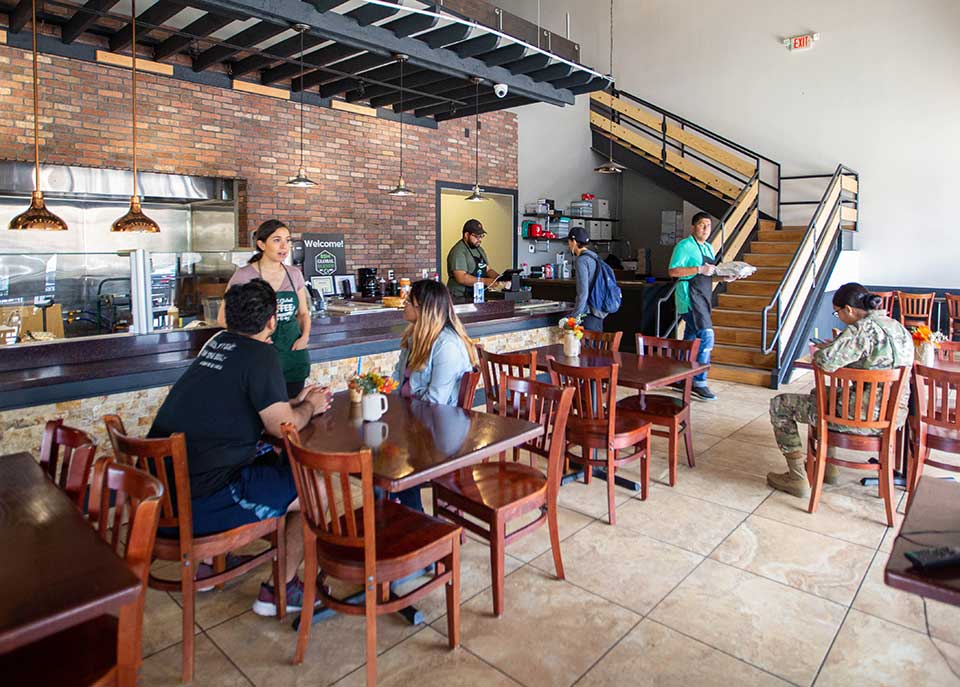 BAPTIST STUDENT MINISTRY
Lopez, a Harlingen native, works at the restaurant during her free time, but she also is an active student leader for BSM at UTRGV.
The student-led ministry is open for all students to join and offers outreach programs weekly to create a sense of community between students. Outreach includes free PB&J sandwiches, nail painting, coffee and conversation.
"Our huge outreach event is on Thursdays at 12:30 p.m. That's our free lunch, open to students, faculty and staff," Lopez said.
Robert Rueda, director of BSM at UTRGV for 15 years, said the most important part of outreach events is that students eat with dignity and see the love BSM has for them in a tangible way.
In fact, it's that very thinking that inspired the philosophy behind BSM Global Blends.
"I've seen a student with four or five dollars and they go to a fast food restaurant and buy four fried things, so I decided to change that," Rueda said. "If someone doesn't have enough to eat a nutritious meal, they can come here."
BSM Global Blends is open Mondays through Fridays from 11 a.m. to 3 p.m.
For more information on monetary donations or volunteering, contact Lopez at vivian.lopez01@utrgv.edu.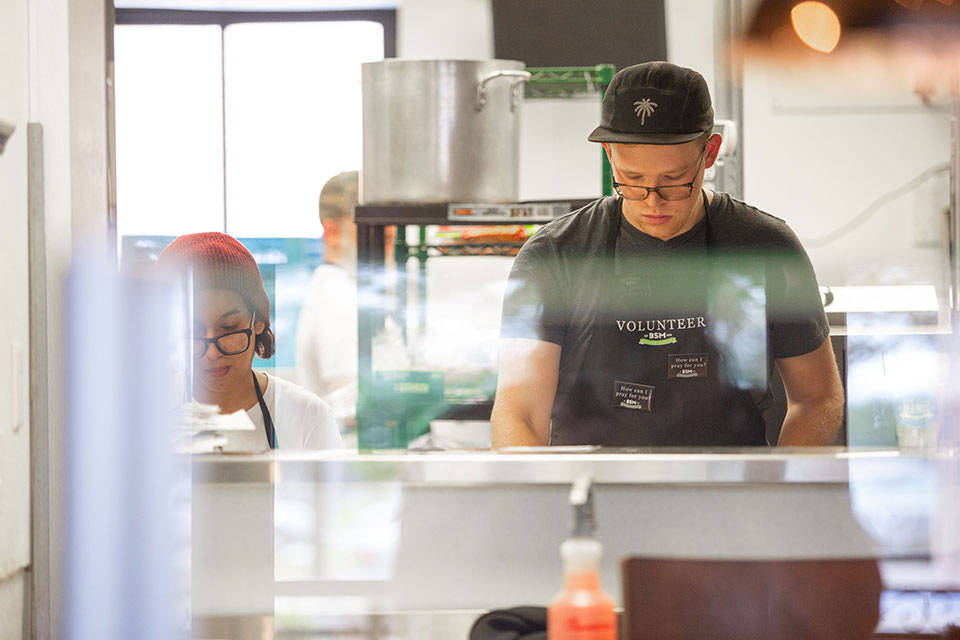 ABOUT UTRGV
The University of Texas Rio Grande Valley (UTRGV) was created by the Texas Legislature in 2013 as the first major public university of the 21st century in Texas. This transformative initiative provided the opportunity to expand educational opportunities in the Rio Grande Valley, including a new School of Medicine, and made it possible for residents of the region to benefit from the Permanent University Fund – a public endowment contributing support to the University of Texas System and other institutions.
UTRGV has campuses and off-campus research and teaching sites throughout the Rio Grande Valley including in Boca Chica Beach, Brownsville (formerly The University of Texas at Brownsville campus), Edinburg (formerly The University of Texas-Pan American campus), Harlingen, McAllen, Port Isabel, Rio Grande City, and South Padre Island. UTRGV, a comprehensive academic institution, enrolled its first class in the fall of 2015, and the School of Medicine welcomed its first class in the summer of 2016.