Friday, September 27, 2019
  Research
By Maria Elena Hernandez
PHOTO GALLERY
Password: ecuador (case sensitive)
RIO GRANDE VALLEY, TEXAS – Two UTRGV anthropology professors led a field school in South America this summer in a program that mentors students from around the world who are interested in practical field training and research in archaeology.
UTRGV assistant professor Dr. Sarah Rowe was the director for the Ecuador field school, along with fellow UTRGV assistant professor Dr. Guy Duke.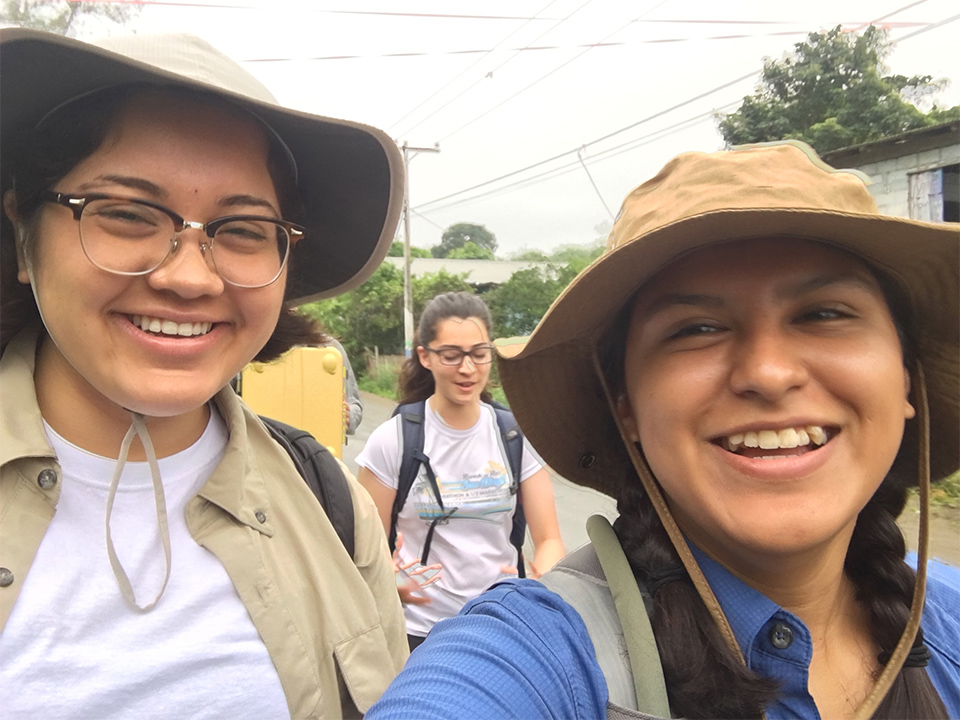 "We were in Ecuador with 13 students representing 10 universities from the United States and Ecuador, investigating the ancient lifeways at a village that is nearly 6,000 years old," Rowe said. 
The field school was a program offered by the Institute for Field Research, an academic organization that connects students around the world with mentored archeology research and practical training. Archaeology, a subdiscipline of anthropology, studies human cultures through people's interactions with materials like artifacts and architectural remains.
Students were focused on the Buen Suceso site, where Rowe completed her dissertation work. 
Duke said he and Rowe chose to continue excavations at Buen Suceso.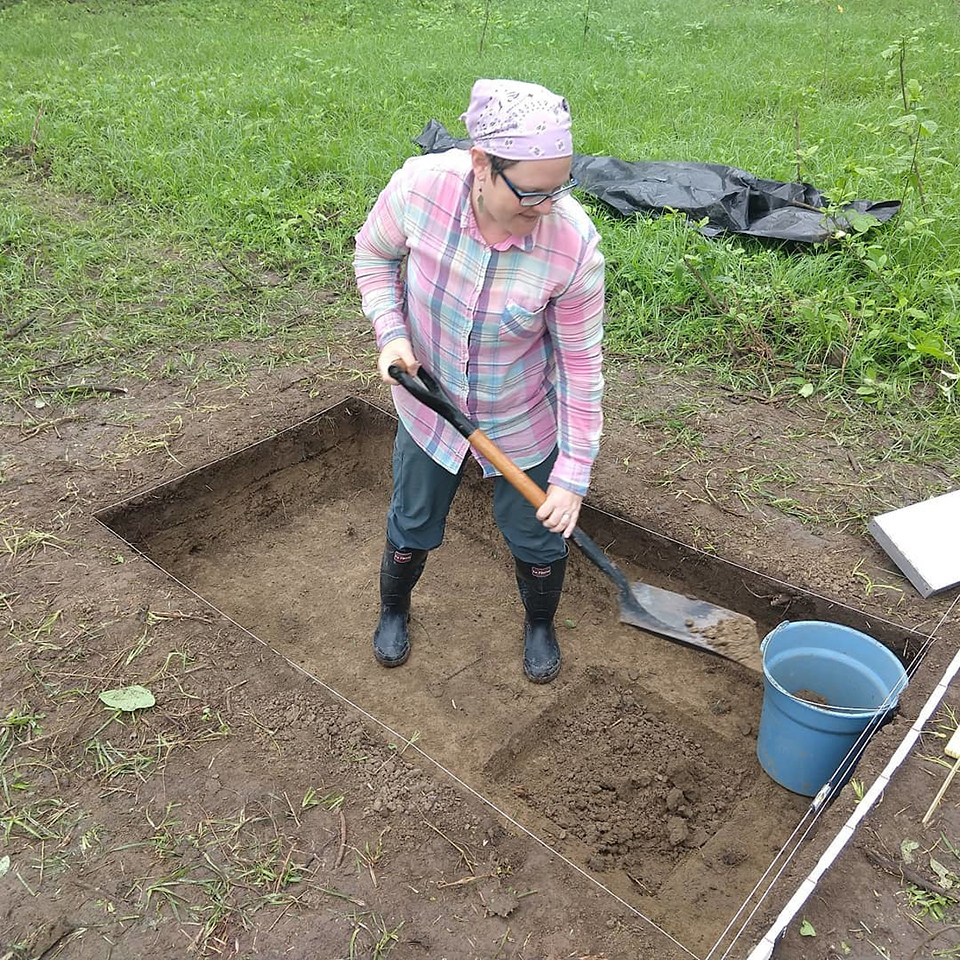 "We had also gone back in 2017 and encountered new information there that surprised us both," he said.
They found evidence the area was occupied much longer than previously thought, which would make it one of the longest-occupied Valdivia sites ever investigated. Valdivia is one of the oldest cultures found across the Americas.
"So, we wanted to continue work there to see what else we could find out," Duke said.
SEARCHING FOR ARTIFACTS
Leann Castillo, a UTRGV senior from Mission majoring in anthropology, was part of the five-week expedition.
"We were digging for cultural artifacts," she said. "We were mostly looking for lithics, which are manmade stone tools, and also looking for ceramics, which were a big portion of it. Basically, we were looking for anything we could find."
Castillo's gear included a trowel, waterproof notebooks and Rite in the Rain pens.
"It was just misty and humid. You could literally hang your wet pants out there, and it would not dry," she said.
The team lived in the community of Dos Mangas and walked 40 minutes to the excavation site, which was a clear space right next to the jungle.
"You could still hear the howler monkeys, but you couldn't really see them," she said. "But there were a lot of bugs all over the place. And it was really muddy."
Still, she smiled broadly as she recalled the experience. 
"I really enjoyed it. I learned a lot. I feel like I learned how to grow as a student, and as a person."
GETTING YOUR HANDS DIRTY
The assistant professors said most of the students on the expedition had never had any sort of field experience.
"They were getting their first taste of it," Duke said. "University classes are important preparation to understand general theory. But in order to really understand how archaeology works, you need to get your hands dirty." 
At the site, students learned excavation techniques, saw first-hand how artifacts look in the soil, and figured out how to understand changes in the soil.
"You won't be able to understand how to do that without actually doing it," Rowe said. "And it's really important if you're thinking about a career in archaeology to actually get the experience of doing it, because fieldwork can often be very different from your normal day-to-day life."
BUILDING PROFESSIONAL NETWORKS
The field school also was an opportunity to network with other students and experts.
"I got to meet some really great people, so I have connections all around the country now," Castillo said.
The students in Rowe and Duke's field school met with other archeologists working in the area and visited another field school north of their site.
"We try to make it so our students have an opportunity to meet as many of the other archaeologists who are working down there as possible," Duke said. "We want our students to see of the diversity of archaeological studies going on in that region."
PLANNING FOR THE FUTURE
This was the first time Duke and Rowe had led a field school for the Institute of Field Research, and with the information gathered this summer, they look forward to expanding on the work.
"One of the most interesting finds of the season, I think, is a packed clay floor and wall trench surrounding a structure," Rowe said. "So, we know now where a structure is located, and we can go back and target that in the future. Then we can start learning about specific lifeways and how those domestic spaces were used."
"The past is much more rich and varied than we necessarily think," she said.
You can learn more about the UTRGV Anthropology Department by visiting utrgv.edu/anthropology. The Anthropology Department became a standalone department this month and is now offering a concentration in archaeology and global health and migration.
The Institute of Field Research will begin enrollment in November for 2020 field schools. More information is available at ifrglobal.org.
ABOUT UTRGV
The University of Texas Rio Grande Valley (UTRGV) was created by the Texas Legislature in 2013 as the first major public university of the 21st century in Texas. This transformative initiative provided the opportunity to expand educational opportunities in the Rio Grande Valley, including a new School of Medicine, and made it possible for residents of the region to benefit from the Permanent University Fund – a public endowment contributing support to the University of Texas System and other institutions.
UTRGV has campuses and off-campus research and teaching sites throughout the Rio Grande Valley including in Boca Chica Beach, Brownsville (formerly The University of Texas at Brownsville campus), Edinburg (formerly The University of Texas-Pan American campus), Harlingen, McAllen, Port Isabel, Rio Grande City, and South Padre Island. UTRGV, a comprehensive academic institution, enrolled its first class in the fall of 2015, and the School of Medicine welcomed its first class in the summer of 2016.