Thursday, September 19, 2019
  Science & Technology
By Cinthia Monsivais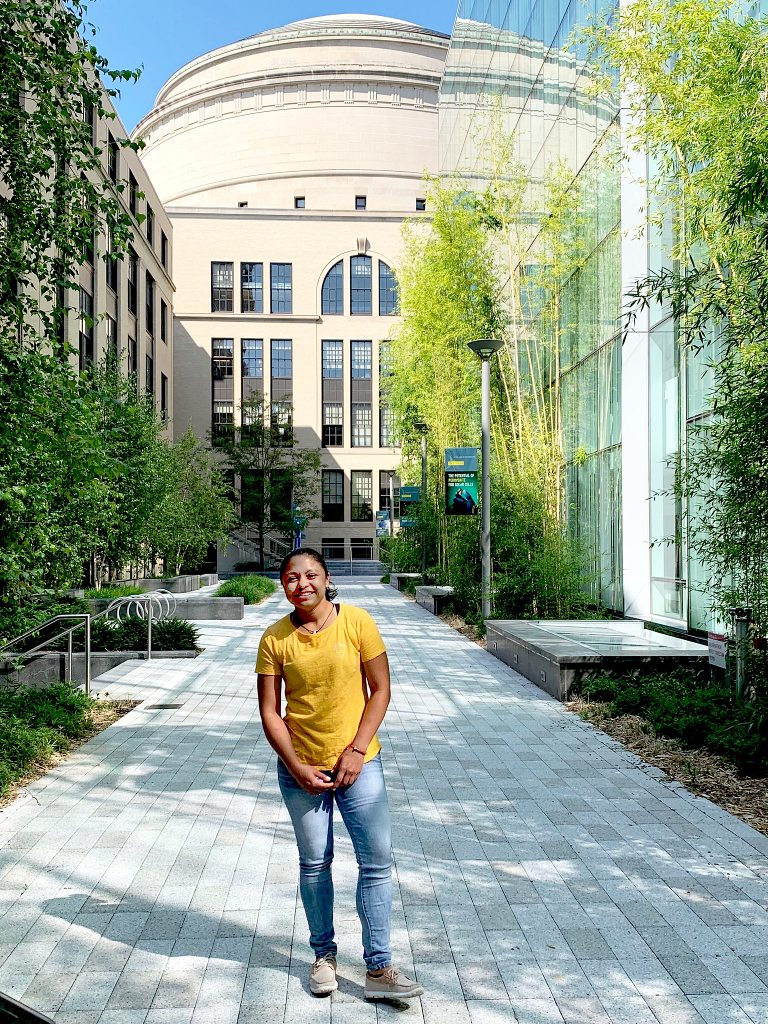 RIO GRANDE VALLEY, TEXAS – Nancy Bautista, a UTRGV senior majoring in mechanical engineering, was in class when she got an email that sent butterflies to her stomach. She didn't open it until later that evening, though.
That's when she found out her plans for the summer were about to take a turn.
Bautista, from Edinburg, had been selected from applicants around the world to attend the 2019 Station 1 Frontiers Fellowship program, a prestigious, 10-week, in-residence science and technology education and research internship based in Lawrence, Massachusetts.
"I felt a warm touch in my heart when I first saw the answer had arrived," Bautista said. "However, I decided to open the email in the evening, once I was done with everything I had to do throughout the day, because I had the feeling it was good news and I wanted to read it in a special time."
The fellowship package included a competitive living and travel stipend; internship placement in a leading science and technology company or research laboratory; a state-of-the-art research and development project in science and technology; mentoring by a team of dedicated Station 1 instructors; participation in a four-day leadership institute; and a formal personal and professional development curriculum.
THE PROCESS
Bautista first learned about the fellowship program through MIT. The application process was lengthy and consisted of 55 questions, five essays, three letters of recommendation, a transcript and a résumé.
INSPIRATION
The high-impact nature of engineering initially enticed Bautista, but after learning Station 1 offered a curriculum involving the impact science and technology have on society, she was intrigued.
"When I learned about engineering, I was mesmerized by how impactful an engineer can be on society," she said. "They are always providing new scientific knowledge for the benefit of humanity. I knew at that moment I wanted to be part of the team because I want to keep helping the world evolve by creating more advances in technologies."
She was drawn not only to the program's extensive curriculum, but also to the opportunity for hands-on experience through the program's collaboration with a variety of partner companies and universities and the complementing research projects.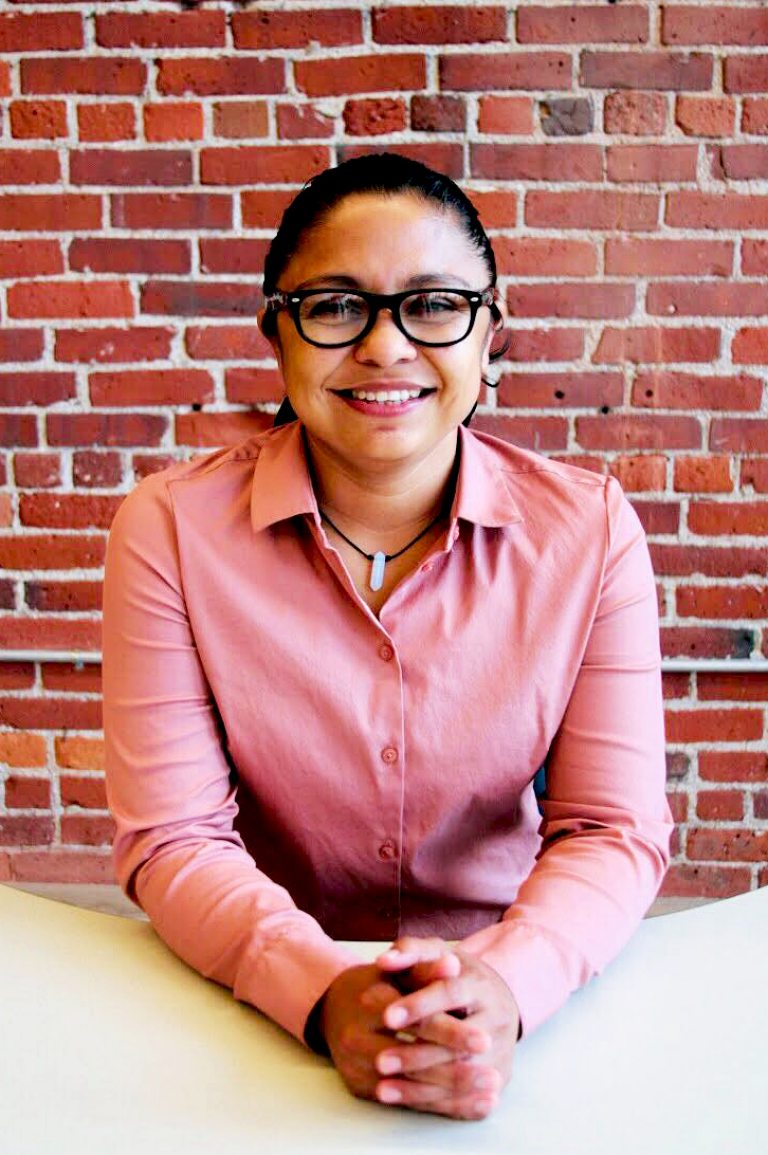 THE INTERNSHIP
The first week of the fellowship, Bautista started preparing for her internship project by participating in a leadership institute. There, she connected with her cohort of research fellows and worked with them on ethical strategies on leadership and professionalism, themes that would continue throughout the program.
Throughout the summer, she spent four days a week as a research intern at Gemline, a multi-award-winning company at the leading edge of advanced manufacturing, digital automation, industrial design and innovation. Bautista and project partner Janely Medina, an undergraduate student at the City University of New York, collaborated with a team that supports the development of new automated manufacturing processes through research, ideation and prototyping.
THE PROJECT
The goal for Bautista was to work on semi-automating a manually operated process, an assignment that allowed her to gain and apply knowledge through hands-on experience.
She admits it was challenging, but with the help of her mentors – and by calling on what she already knew – she was able to do it.
"I really enjoyed learning about mechanisms, how to assemble parts, coding microprocessors and designing," Bautista said. "I had a lot of fun with actually applying what I've learned from my major to real-life problems."
THE EXPERIENCE
From dealing with issues in leadership and professionalism, to learning about the social impact of technology in daily life, Bautista left Station 1 with new-found confidence in herself and her career. She also walked away with a much broader perspective of the mechanical engineering field.
She had gone into the program with high expectations, but the experience went well beyond, she said.
"Once I was experiencing what the program was all about, my mind blew up every time I learned something new about the cultural awareness of our world," she said. "Now that I have a broader perspective about the social impact of technology in our lives, I want to be sure I have a positive impact as I pursue my dreams with artificial intelligence.
ABOUT UTRGV
The University of Texas Rio Grande Valley (UTRGV) was created by the Texas Legislature in 2013 as the first major public university of the 21st century in Texas. This transformative initiative provided the opportunity to expand educational opportunities in the Rio Grande Valley, including a new School of Medicine, and made it possible for residents of the region to benefit from the Permanent University Fund – a public endowment contributing support to the University of Texas System and other institutions.
UTRGV has campuses and off-campus research and teaching sites throughout the Rio Grande Valley including in Boca Chica Beach, Brownsville (formerly The University of Texas at Brownsville campus), Edinburg (formerly The University of Texas-Pan American campus), Harlingen, McAllen, Port Isabel, Rio Grande City, and South Padre Island. UTRGV, a comprehensive academic institution, enrolled its first class in the fall of 2015, and the School of Medicine welcomed its first class in the summer of 2016.