Tuesday, August 27, 2019
  Awards and Recognitions, Announcements, Community
By News and Internal Communications
RIO GRANDE VALLEY, TEXAS – Washington Monthly magazine has ranked UTRGV as the top public university in the South in the Best Bang for Your Buck category.
Overall, it ranked second in the South for Best Bang for Your Buck behind Berea College, a private liberal arts institution in Kentucky.
UTRGV's new ranking is up five spots, from seventh last year. The seven states in the South category are Texas, Oklahoma, Louisiana, Mississippi, Arkansas, Kentucky and Tennessee.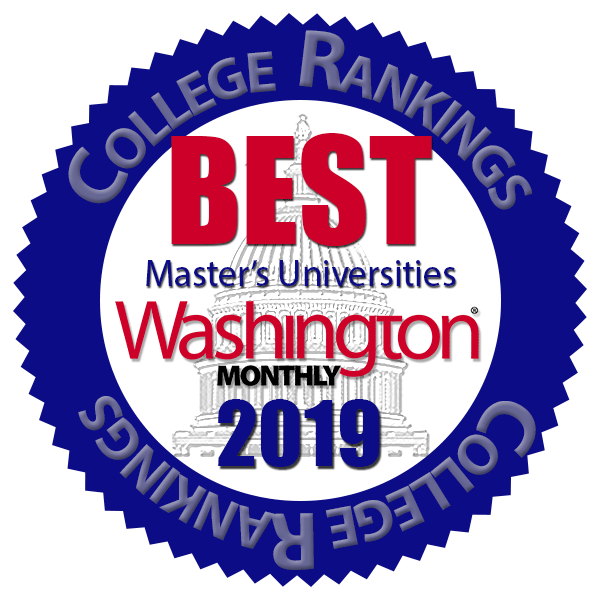 The magazine analyzed 1,000 colleges – 200 in each of the five regions assessed – and 21 criteria in order to arrive at each ranking.
UTRGV also ranked 19th in the nation for top Master's Universities; the only other Texas school ranked higher is Trinity University, in seventh place.
UTRGV President Guy Bailey said the rankings reflect the university's commitment to creating multiple pathways to student success that include affordability and access to financial assistance.
"We believe that every student should have an education as a foundation for a fulfilling and successful career," Bailey said. "So we have created programs that help ease the financial burden for students and their families."
Those programs include capping tuition for four years for each student, and rewarding students who take 15 hours or more per semester by only having them pay for 12 hours. Any classes after 12 credits are tuition-free.
Washington Monthly says its rankings for the South were based in part on "economic diversity, relatively strong graduation rates, and commitment to meeting students' financial need."
Texas public universities hold half of the Top 12 spots, the magazine says, "thanks to affordable degrees and successfully graduating large numbers of Pell recipients."
One of the categories Washington Monthly analyzed is the percentage of first-generation students – that is, the first student in the family to attend university. UTRGV holds the highest percentage in the Best Bang for the Buck among southern colleges, at 54 percent.
For the entire list of rankings, visit Washington Monthly online at https://washingtonmonthly.com/2019college-guide.
ABOUT UTRGV
The University of Texas Rio Grande Valley (UTRGV) was created by the Texas Legislature in 2013 as the first major public university of the 21st century in Texas. This transformative initiative provided the opportunity to expand educational opportunities in the Rio Grande Valley, including a new School of Medicine, and made it possible for residents of the region to benefit from the Permanent University Fund – a public endowment contributing support to the University of Texas System and other institutions.
UTRGV has campuses and off-campus research and teaching sites throughout the Rio Grande Valley including in Boca Chica Beach, Brownsville (formerly The University of Texas at Brownsville campus), Edinburg (formerly The University of Texas-Pan American campus), Harlingen, McAllen, Port Isabel, Rio Grande City, and South Padre Island. UTRGV, a comprehensive academic institution, enrolled its first class in the fall of 2015, and the School of Medicine welcomed its first class in the summer of 2016.