Friday, August 9, 2019
  Alumni
By Amanda Alaniz
EDINBURG, TEXAS – UTRGV Dance Program alumnus Erick Perales is off to the Big Apple to begin his professional dance career.
The Pharr native was hired recently by Ballet Nepantla, a dance company known for fusing contemporary dance with Mexican folklórico to showcase its culture and history.
Perales already was familiar with the company after having seen them perform and was in awe of their performance. Now, he gets to join them on stage in New York City.
His career journey started with recommendations to the company from Dr. Francisco Guajardo, executive director of UTRGV's B3 Institute and professor of Organization and School Leadership, as well as from Perales' friend and UTRGV dance student Guadalupe Garza.
He got an email from the company's founder and director, Andrea Guajardo, asking what his plans were after graduation. He told her he wasn't certain what his next steps would be, so she asked if he wanted to give Ballet Nepantla a chance in New York.
"At first, I was so nervous – this is New York, it's something big," Perales said. "She said, 'I still have to see you dance.' The audition was supposed to be in New York, but I didn't have the time to go because I was still in school," he said. "So, she gave me the opportunity to send in an audition video. I showed her a couple of dance styles – like flamenco, ballet, modern and folklórico – and sent her an 11-minute video.
"Two hours later, I got the 'yes.'"
Perales always was interested in dance, which helped him through some tough times. His family had thought it would be a temporary phase, but they changed their minds when he started college and had a chance to study different styles of dance. That's when they realized it would be his future.  
"For me, dancing is an escape from my problems, especially what I've gone through," he said. "It helped me get through those challenges. It's made a big impact on my life."
Perhaps the biggest challenge was the death of his mother while he was still in high school.
"I lost my mom the summer going into junior year. I stopped dancing for a moment. But my director in high school, Luis Canales, guided me through the process. He said, 'It's just challenges you have to go through in life. We're never prepared for them. It doesn't mean you should stop following your dreams,'" Perales said.
He felt motivated to jump back into dancing with more drive to pursue a career and, in his own way, to make his mother, Elida Perales, proud of him.
He said UTRGV helped him improve his dance skills, techniques and professionalism, and he had a chance to hone those skills as part of the Ballet Folklórico, Flamenco Company, Ballet Ensemble and Dance Ensemble, all within the UTRGV Dance Program.
"I'm scared, moving to New York, honestly," he said in mid-June, just before leaving the Valley. "I've cried about it. I've talked to my dad about it, my brother, to my sister-in-law. I'm scared, but I'm still really proud of myself."
Today, Perales has settled into a routine in New York City, practicing with Ballet Nepantla and writing yet another chapter in his life story.
"I'm ready for it," he said. "I'm ready for a new phase in my life, for a new beginning."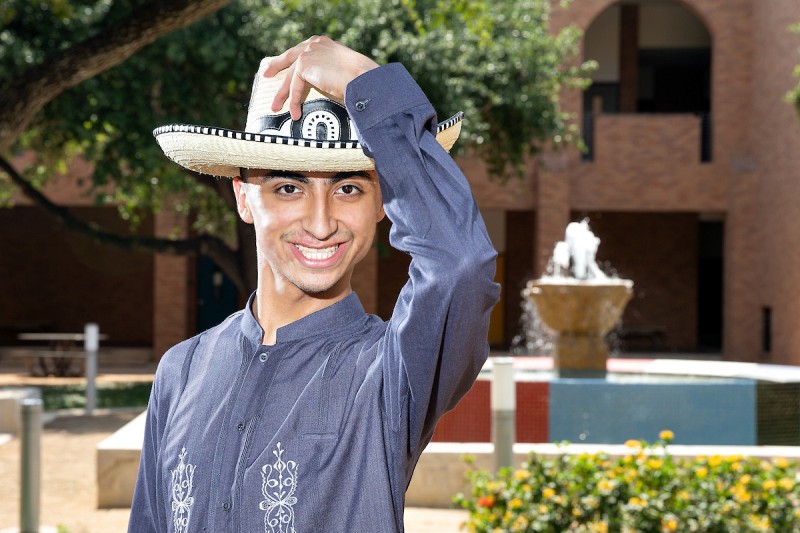 ABOUT UTRGV
The University of Texas Rio Grande Valley (UTRGV) was created by the Texas Legislature in 2013 as the first major public university of the 21st century in Texas. This transformative initiative provided the opportunity to expand educational opportunities in the Rio Grande Valley, including a new School of Medicine, and made it possible for residents of the region to benefit from the Permanent University Fund – a public endowment contributing support to the University of Texas System and other institutions.
UTRGV has campuses and off-campus research and teaching sites throughout the Rio Grande Valley including in Boca Chica Beach, Brownsville (formerly The University of Texas at Brownsville campus), Edinburg (formerly The University of Texas-Pan American campus), Harlingen, McAllen, Port Isabel, Rio Grande City, and South Padre Island. UTRGV, a comprehensive academic institution, enrolled its first class in the fall of 2015, and the School of Medicine welcomed its first class in the summer of 2016.