Thursday, August 1, 2019
  Community
By Victoria Brito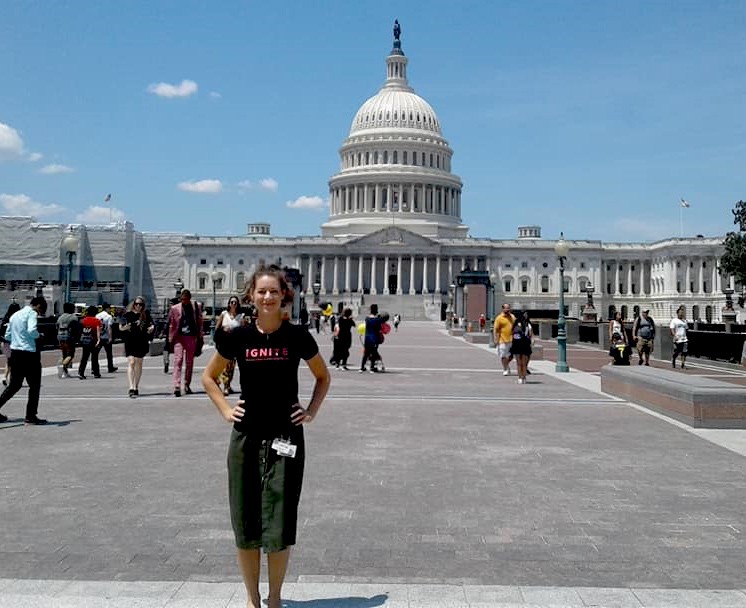 RIO GRANDE VALLEY, TEXAS – Jillian Glantz, a senior political science major at the University of Texas Rio Grande Valley, knows how to seize an opportunity.  
Glantz, a Dallas native, recently took a trip to Washington, D.C., to attend the IGNITE Young Women Run 2019 Conference, aimed at empowering young women to run for office. And while she was there, she made a side trip to the Library of Congress to submit a documentary she has made, for inclusion in the catalogue there.
Her self-produced documentary, "Remember My Soul," tells the story of Jewish roots in northern Mexico and South Texas.
"It explores the history of how Jewish settlers got to the Valley and the borderlands region, and looks at some of their popular customs and how those customs lost their origins," Glantz said.
The documentary also details how Jewish settlers in the region lived in secrecy and practiced their religion in private while posing as Catholics.
"Not very many people know about this," Glantz said, "especially here in South Texas. There is only a little known of this history."
She said she is interested in the topic in part because her father's side of the family is Jewish and her mother's side is Christian. They celebrated both Christmas and Hanukkah when she was growing up, she said, and the topic illustrates the importance of knowing one's roots.
"A lot of people in South Texas are descended from these Jewish families, but they don't know it because it was a secret," she said. "The contemporary Jewish community in the Valley has always gotten along very well with the Hispanic community. They have always had a very peaceful coexistence.
"I think that relationship is a really great role model of how everyone, all the different groups, can get along," she said.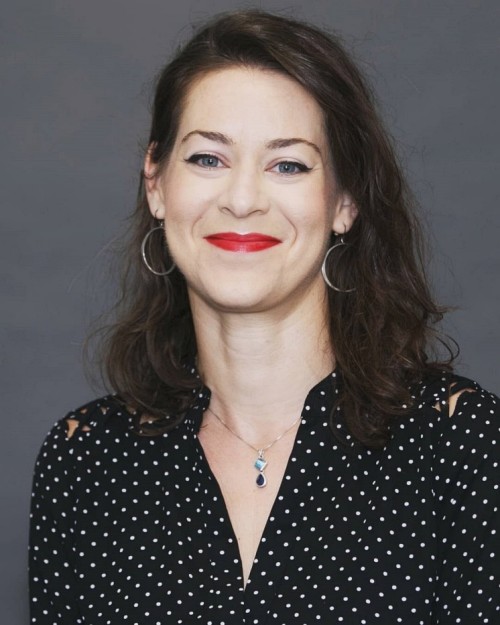 The documentary can be found in the Israel and Judaica Section Video Collection at the Library of Congress.
Glantz was on an email list for an organization that deals with the Crypto Judaism – the secret adherence to Judaism while publicly claiming to be of another faith – and in one of their emails, she saw that the Library of Congress was working to expand its collection.
"I got very lucky," she said. "They were looking for material, and I contacted the contact person and it worked out really well."
In addition to majoring in political science, Glantz is minoring in criminal justice and Mexican American studies. She began her research on Judaism years ago, and when she received a grant from the Texas Jewish Historical Society in April 2017, she began work on the documentary project. She completed it in fall 2017 as an UTRGV Engaged Scholar recipient.
FOR MORE INFORMATION: "Remember My Soul" premieres Aug. 1 at the San Antonio Film Festival, www.safilm.com.
ABOUT UTRGV
The University of Texas Rio Grande Valley (UTRGV) was created by the Texas Legislature in 2013 as the first major public university of the 21st century in Texas. This transformative initiative provided the opportunity to expand educational opportunities in the Rio Grande Valley, including a new School of Medicine, and made it possible for residents of the region to benefit from the Permanent University Fund – a public endowment contributing support to the University of Texas System and other institutions.
UTRGV has campuses and off-campus research and teaching sites throughout the Rio Grande Valley including in Boca Chica Beach, Brownsville (formerly The University of Texas at Brownsville campus), Edinburg (formerly The University of Texas-Pan American campus), Harlingen, McAllen, Port Isabel, Rio Grande City, and South Padre Island. UTRGV, a comprehensive academic institution, enrolled its first class in the fall of 2015, and the School of Medicine welcomed its first class in the summer of 2016.