Hands-on graduate class introduces students to One Health approach

  Wednesday, June 5, 2019
  Research, Community, Science & Technology
By Maria Elena Hernandez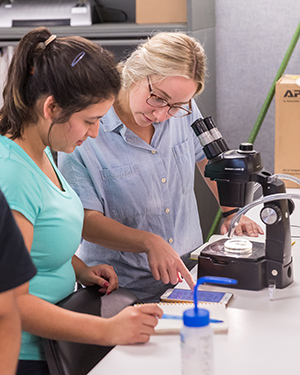 RIO GRANDE VALLEY, TEXAS – Students from three universities, including UTRGV, traveled across Texas to get field experience in outbreak investigation and learn about the One Health initiative, as part of a cooperative course between UTRGV, Texas A&M University and The University of Texas Medical Branch at Galveston.
"There are different activities planned at every single campus," said Dr. Christopher Vitek, UTRGV associate professor of biology. "We'll take all these different activities as if it's an actual outbreak – an actual unidentified case – that they're working to resolve."
As part of the course, students talked to fake patients and learned how to communicate with the media.
The three-week class started its first week at UTRGV, with the investigation of a sick cow that led students to collect ticks near Rio Hondo and conduct laboratory work at the USDA facility on Moore Air Base in western Hidalgo County.
LEARNING TOGETHER
Marco Cabrera, a UTRGV biology graduate student from Roma, said he enjoyed the opportunity to work with students from other universities who shared mutual interests.
"I decided to take this course because I'm interested in the prevention and control of infectious diseases," he said.
Texas A&M doctoral student Edward Davila said he was excited about the opportunity to get practical, real-world experience.
"I'm a very hands-on learner," he said, "so I appreciate the fact that they're going to take us out into the field."
Some students may already be familiar with sampling methods and laboratory techniques, he said, but hands-on reinforcement is always useful.
"It's something we're all going to be able to take back and use again when we go back to our respective campuses," he said.
COMPLEX PROBLEMS, MULTI-DISCIPLINARY APPROACH 
Davila, whose background is in public health, was also interested in learning about the One Health initiative, described as an inter-professional health approach.
"So you combine work from different fields and you try to solve complex problems, mostly related to public health," said Dr. Dennis Bente, a UTMB associate professor, who started the course.
The fields can include human health, animal health and environmental health.
"I think the location of UTRGV is just ideal to address some of those One Health questions, being so close to the border. That's just one of the many reasons why we wanted to work with UTRGV," Bente said.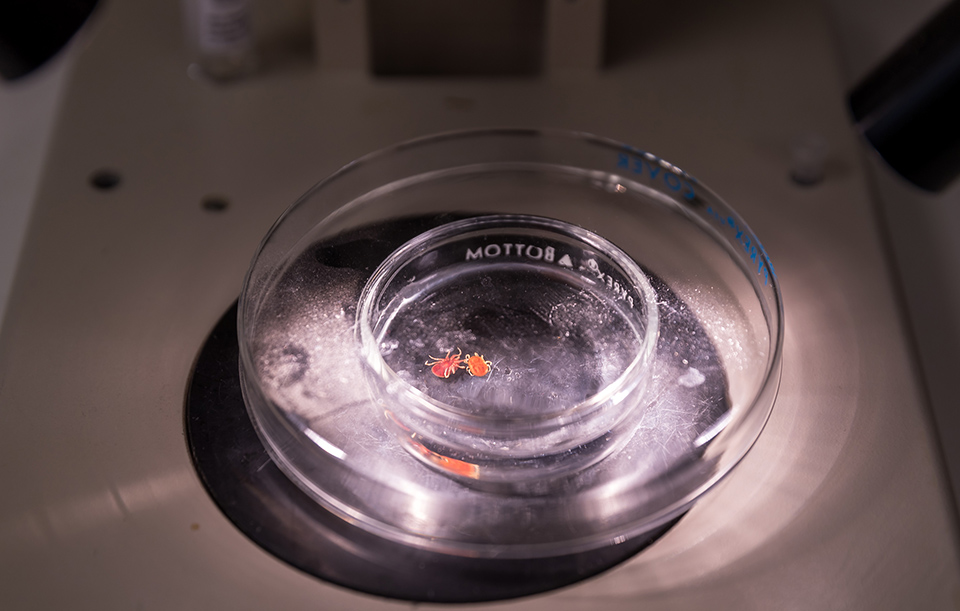 SEEING THE BIG PICTURE
UTRGV's Vitek said the Rio Grande Valley has unique health issues, like people going to Mexico for medical treatment, and animals sold at flea markets.
"These are all concerns that are relevant to the spread of disease that could impact human and animal health," he said.
Bente agrees, and hopes students in the course will see the big picture.
"If they can take one thing away, it's how complex some of those issues are," he said.
BUILDING ON LAST YEAR'S CLASS
This is the second year the universities have partnered for the course, and Bente said last year's students provided lots of positive feedback about the simulation-based learning.
"They loved it," he said.
Vitek said they have made some changes, after hitting a few bumps the first year.
"This is a new way of doing it, with these multiple institutions involved. But it was something that the students had never experienced before, and they really enjoyed it," he said. 
Vitek said they hope to expand the program, possibly as a continuing education course with the Centers for Disease Control and Prevention or state health services.
ABOUT UTRGV
The University of Texas Rio Grande Valley (UTRGV) was created by the Texas Legislature in 2013 as the first major public university of the 21st century in Texas. This transformative initiative provided the opportunity to expand educational opportunities in the Rio Grande Valley, including a new School of Medicine, and made it possible for residents of the region to benefit from the Permanent University Fund – a public endowment contributing support to the University of Texas System and other institutions.
UTRGV has campuses and off-campus research and teaching sites throughout the Rio Grande Valley including in Boca Chica Beach, Brownsville (formerly The University of Texas at Brownsville campus), Edinburg (formerly The University of Texas-Pan American campus), Harlingen, McAllen, Port Isabel, Rio Grande City, and South Padre Island. UTRGV, a comprehensive academic institution, enrolled its first class in the fall of 2015, and the School of Medicine welcomed its first class in the summer of 2016.