No, it's not the grackle …

  Tuesday, May 21, 2019
  Community
By Maria Elena Hernandez
RIO GRANDE VALLEY, TEXAS – A biology professor at UTRGV says misidentification and location have stacked the odds against the Couch's Kingbird.
The bird, native to the Rio Grande Valley, is now the least popular bird in this country – a less-than-honorary standing established by a paper published recently in the Proceedings in the National Academy of Sciences of the United States of America.
"It's a medium-sized bird that perches in the trees or on telephone wires," according to Dr. Timothy Brush, the UTRGV biology professor. "It's got some yellow underneath. It has gray and olive up above. It's got a broad bill, because it catches insects. So, it flies out to catch insects out of mid-air and has very good vision evidently."
When it comes to popularity, though, the Couch's Kingbird has two big disadvantages. One is that you might not even know you're seeing it. 
"It used to be thought it was the same as another species, the Tropical Kingbird, which looks identical," Brush said. "And until people studied the details of the calls and measurements, they didn't realize it's actually a different species."
The second strike against it is its location.
"It's a bird that only birdwatchers probably know about, because it's one of the specialty birds that they have to come to the Valley to see," Brush said. "So, if they're planning a trip, then they would say, 'OK, I'm going to look up some of the birds.'
"But if they live in New Jersey or Iowa and they're just birding there, they have no reason to even hear about the Couch's Kingbird."
Given those two factors, this member of the Tyrant Flycatcher family wasn't going to rank high in popularity. The authors who calculated the bird popularity rankings used Google Trends, which summarizes online searches, and encounter rates tracked on the eBird database.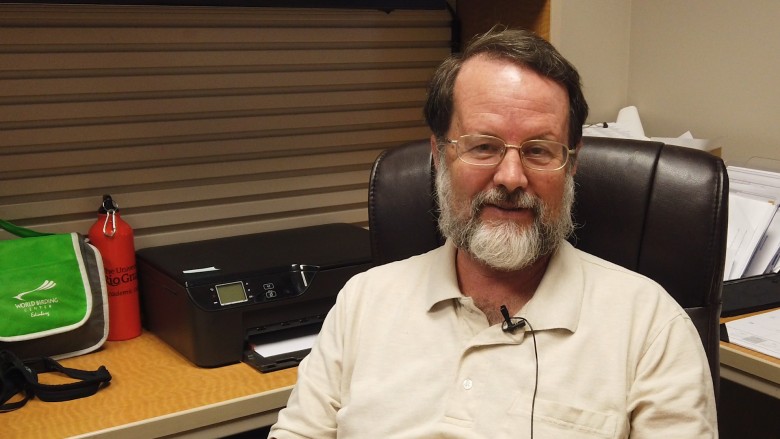 The popularity value calculated for the most popular bird, the wild turkey, was 3.23. The Couch's Kingbird was valued at -1.67.
The authors of the paper say one of the benefits of bird popularity is conservation advocacy. Brush added a few more reasons for us to be concerned about birds.
"Birds are indicators of environmental health," he said. "If the birds are doing well, it's a sign the ecosystem is doing well.
"Also, they're very beautiful, so they attract a lot of attention. You can sometimes help preserve areas, because there are snazzy birds there," he said.
If you'd like to help the Couch's Kingbird out of its popularity slump – or keep any bird found in the Rio Grande Valley out of those negative numbers – just take some time to appreciate our many feathered friends in the area.
"There's about 30 species that you can see most easily here and that you likely won't see too many other places, if at all," Brush said. "Couch's Kingbird is just one species among many that are beautiful to see."
For anyone interested in learning more about birds, the UTRGV Biology Department offers ornithology courses. You can get more information at https://www.utrgv.edu/biology/index.htm.
ABOUT UTRGV
The University of Texas Rio Grande Valley (UTRGV) was created by the Texas Legislature in 2013 as the first major public university of the 21st century in Texas. This transformative initiative provided the opportunity to expand educational opportunities in the Rio Grande Valley, including a new School of Medicine, and made it possible for residents of the region to benefit from the Permanent University Fund – a public endowment contributing support to the University of Texas System and other institutions.
UTRGV has campuses and off-campus research and teaching sites throughout the Rio Grande Valley including in Boca Chica Beach, Brownsville (formerly The University of Texas at Brownsville campus), Edinburg (formerly The University of Texas-Pan American campus), Harlingen, McAllen, Port Isabel, Rio Grande City, and South Padre Island. UTRGV, a comprehensive academic institution, enrolled its first class in the fall of 2015, and the School of Medicine welcomed its first class in the summer of 2016.