Tuesday, April 2, 2019
  Research, Awards and Recognitions
By Ester Navarro
RIO GRANDE VALLEY, TEXAS – APRIL 2, 2019 – Dr. Engil Pereira, assistant professor of soil ecology in the UTRGV School of Earth, Environment, and Marine Sciences (SEEMS), has been awarded a grant to help students gain soil science research training and promote networking opportunities.
The program – Training, Research, and Education in Soil Science (TRESS) – implements strategies to engage Hispanic students in agriculture studies that address soil quality issues. Students master soil science fundamentals and are provided with the tools needed for success in a soil-related career.
Pereira – along with SEEMS assistant professors Dr. Jihoon Kang and Dr. Chu-Lin Cheng – are investigators on the grant, which is awarded by the U.S. Department of Agriculture's National Institute of Food and Agriculture (NIFA) to support agriculture science education via the Hispanic-Serving Institutions(HSIs) Education Grants Program.
The grant, in the amount of $274,988, will provide wages for students to gain research training, pay for course materials and field excursions related to soil science classes, promote internships with external partners, and promote networking through conference participation.
"Through coursework, students will master soil science fundamentals from each sub-discipline, such as genesis and morphology, chemistry, physics and ecology," Pereira said of TRESS's short-term goals. 
CERTIFICATE NOW AVAILABLE
The team recently received approval from UTRGV's Undergraduate Curriculum Committee to offer a certificate in soil science that provides the requirements for positions within USDA/NRCS, USDA/Forest Service, and other agencies. 
To obtain the Certificate in Soil Science, students will need to take 15 hours of soil science courses, which are open to students in all majors.
"We will also offer M.Sc.- and B.Sc.-level research projects; off-campus internships within Natural Resource Conservation Service (NRCS) programs and local farms; as well as community-engaged classes geared toward food-security and agriculture," Pereira said. "Soil science-related research projects will aim at improving natural resource conservation and developing a knowledge base on diverse soil management practices for environmental protection, land and water use."
Students will get practical experience in surveying, managing, evaluating and solving problems related to soil quality and health, through experiential learning opportunities. 
A long-term goal is for students to successfully seize application opportunities and secure jobs, effectively increasing the proportion of Hispanic professionals in the fields, Pereira said. The plan is to create career development workshops and networking opportunities with internship mentors, as well as securing guidance from local USDA representatives.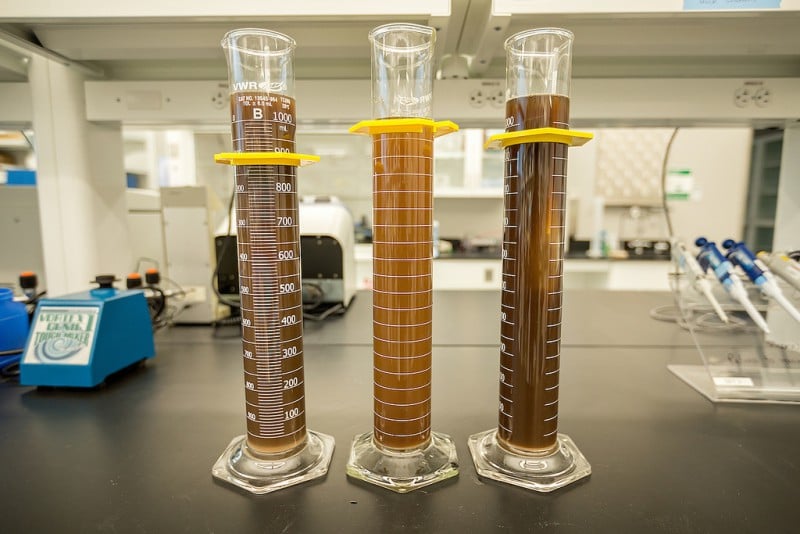 ABOUT UTRGV
The University of Texas Rio Grande Valley (UTRGV) was created by the Texas Legislature in 2013 as the first major public university of the 21st century in Texas. This transformative initiative provided the opportunity to expand educational opportunities in the Rio Grande Valley, including a new School of Medicine, and made it possible for residents of the region to benefit from the Permanent University Fund – a public endowment contributing support to the University of Texas System and other institutions.
UTRGV has campuses and off-campus research and teaching sites throughout the Rio Grande Valley including in Boca Chica Beach, Brownsville (formerly The University of Texas at Brownsville campus), Edinburg (formerly The University of Texas-Pan American campus), Harlingen, McAllen, Port Isabel, Rio Grande City, and South Padre Island. UTRGV, a comprehensive academic institution, enrolled its first class in the fall of 2015, and the School of Medicine welcomed its first class in the summer of 2016.