Friday, December 14, 2018
  Around Campus, Awards and Recognitions, Community
By Maria Elena Hernandez
RIO GRANDE VALLEY, TEXAS – All three of Yanelly Palomo's siblings will be in the audience Friday, Dec. 15, to watch their eldest sister graduate from The University of Texas Rio Grande Valley with a degree in biology.
They say they'll be excited and definitely hopeful.
Roberto Palomo, Karina Leos and Frida Palomo say Yanelly raised the bar for each of them, and as she walks across the stage to accept her degree, they know she leaves a solid path for them to follow.
"My mom is expecting all of us to walk across that stage, too," Karina said.
Karina and Frida already are enrolled at UTRGV, and they recognize the benefits of having an older sister lead the way to earning a degree.
"She has taught me so many things and has helped me out, like choosing my college classes," Leos said.
Their sister's dedication to her studies served as an example.
"There were times where she spent whole days at the library," Frida said.
She watched Yanelly juggle a full-time job with being a full-time student.
"It was very difficult for her since she didn't have funding, so she had to work full time," she said. "She's had to work double what I'm doing."
There were other obstacles, as well, but Yanelly focused on earning her biology degree with the goal of enrolling in a dental school.
"I always tell my siblings, if I can do this – if I can get through all these barriers – you can, as well," Yanelly said.
Frida said they all got the message by watching Yanelly in action.
"It was never an option to just stop or give up," she said.
That determination and hard work has filled Yanelly's parents, Roberto Palomo and Dalia Leos, with pride. When they see her awarded her bachelor's degree in biology, they say, they know they also will get a glimpse of what the future holds for the rest of their family.
"I await the day I experience the same thing with my other three children," Dalia Leos said. "For a parent, I think it's the best gift your child can give you."
You can watch Yanelly Palomo and all the UTRGV fall graduates walk the stage at the commencement ceremonies via a live stream on www.UTRGV.edu.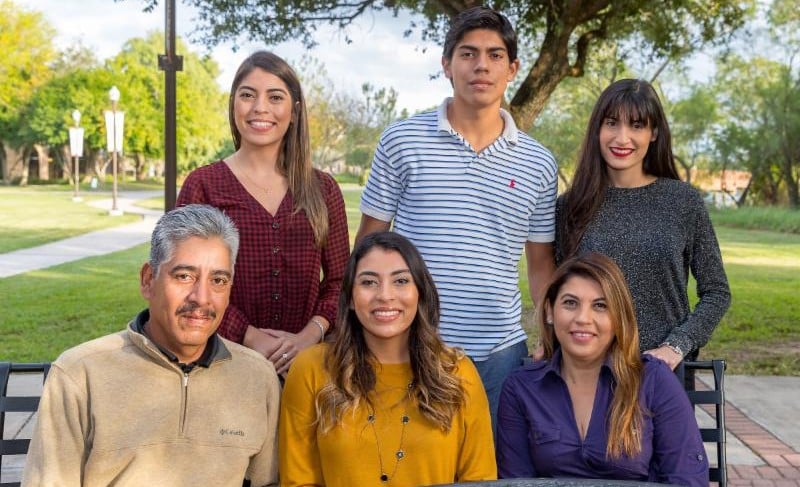 ABOUT UTRGV
The University of Texas Rio Grande Valley (UTRGV) was created by the Texas Legislature in 2013 as the first major public university of the 21st century in Texas. This transformative initiative provided the opportunity to expand educational opportunities in the Rio Grande Valley, including a new School of Medicine, and made it possible for residents of the region to benefit from the Permanent University Fund – a public endowment contributing support to the University of Texas System and other institutions.
UTRGV has campuses and off-campus research and teaching sites throughout the Rio Grande Valley including in Boca Chica Beach, Brownsville (formerly The University of Texas at Brownsville campus), Edinburg (formerly The University of Texas-Pan American campus), Harlingen, McAllen, Port Isabel, Rio Grande City, and South Padre Island. UTRGV, a comprehensive academic institution, enrolled its first class in the fall of 2015, and the School of Medicine welcomed its first class in the summer of 2016.