Friday, November 9, 2018
  Around Campus, Community
By News and Internal Communications
RIO GRANDE VALLEY, TEXAS – Jonathan Romero, a student veteran and theater major at The University of Texas Rio Grande Valley, is part of a project that delves into the difficult lives of veterans and their families.
The project – a play titled "Rio Grande Valley Veterans and Significant Others: Before, During & After Deployment" – shares the stories of veterans and their families as they deploy overseas and explores the difficulties of reintegrating into civilian life post-deployment.
Army veteran Romero teamed with Dr. Eric Wiley, a theater professor in the UTRGV College of Fine Arts, to develop the idea for the screenplay, as well as to develop an original script.
"Veterans deal with so much," Romero said, "but there's family involved, there's the loved ones. We want to tell the story of the loved ones."
Romero served in Afghanistan from 2008 to 2011, during Operation Enduring Freedom. He was medically discharged and came home in 2013. Three years later, he decided to go back to college. He says UTRGV helped a great deal with his transition.
The play is one of 10 proposals that were accepted for the Transforming Our World Strategic Plan. The Strategic Planning Steering Committee worked with the Office of the Provost to fund these proposals for more than $130,000.
"The Strategic Planning Steering Committee was extremely pleased at how strongly linked these proposals were with UTRGV's strategic plan, and how they aligned with our vision, mission, values, core priorities and other key areas of focus," Wiley said.
Wiley, principal investigator of the Transforming Our World grant, said he met Romero in a class, and the idea for the play germinated from there.
"I've had a number of students in my classes who are combat veterans," Wiley said.  "I've learned from them some of the challenges they face. I have gotten to know some of them personally. It started to grow in my mind that this was something that would be relevant nationally, regionally, statewide and locally."
So Wiley and Romero organized a team that now includes UTRGV theater major Jerry Segundo, and several workers from the Veterans Success Center. The team is conducting interviews with veterans and their families, and from those transcripts will develop the script.
The play will address issues like PTSD, depression and changes in the family dynamic as couples are apart during deployment, and Romero is hoping the documentary can help show the perspective of family members.
"Help and assistance for veterans here at UTRGV is the best," Romero said. "Elda Arriaga is a Godsend to us … You come here with any issue, and they go above and beyond to take care of it."
Arriaga, manager of the UTRGV Veterans Success Center, assists veterans with college by certifying students for Veterans Affairs educational benefits, helping with the cost of textbooks, and offering an exclusive lab available to them.
Dr. Martin Rodriguez, EdD., director of the Veterans Success Center, said he is proud to see all the branches of the U.S. military come together at UTRGV.
"We have Army, Navy, Coast Guard, Marines," Rodriguez said. "At the end of the day, we're all part of a family. We're military. "
The project is being carried out through the Latino Theatre Initiatives, a student organization established to develop Spanish-language plays for children in South Texas and northern Mexico. The organization has grown and has performed in festivals across the country, including New York, San Diego and Chicago.
For the veterans project, Wiley and Romero set out to find family members of veterans to share their first-hand accounts of life both before and after deployment. Romero believes theater creates an ideal platform to share these stories.
"Humans are voyagers," Romero said. "We watch scary movies to feel fear; we watch romantic movies to feel love. It's a good way to help someone feel and express something they usually don't."
Wiley believes the play also will appeal to a broader audience, not just veterans.
"We believe that it has the potential to speak to people in a way that we haven't seen," he said, "particularly Latino veterans and, potentially, any combat vet."
The play currently is scheduled for an opening in April 2019.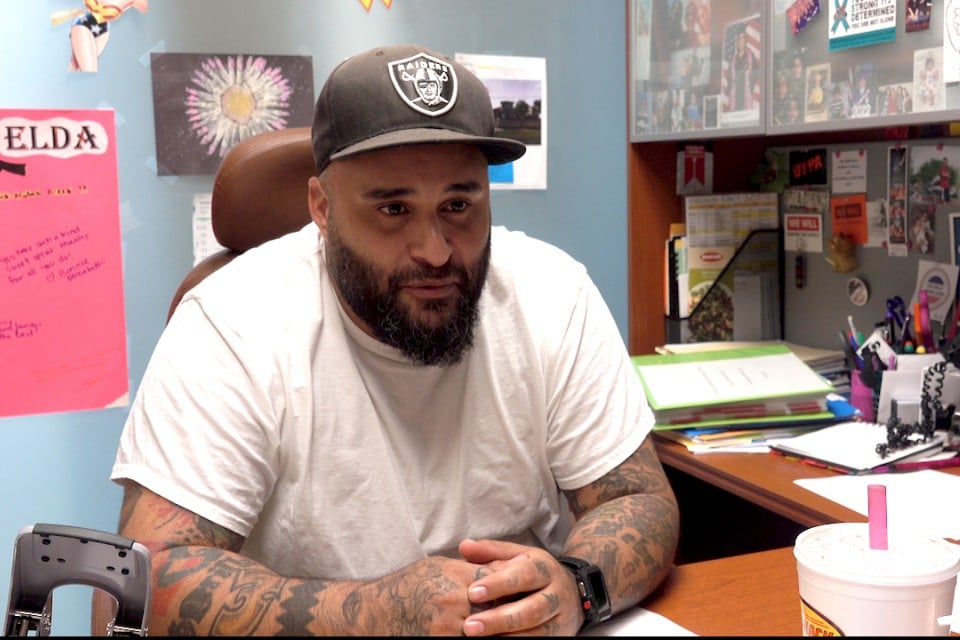 ABOUT UTRGV
The University of Texas Rio Grande Valley (UTRGV) was created by the Texas Legislature in 2013 as the first major public university of the 21st century in Texas. This transformative initiative provided the opportunity to expand educational opportunities in the Rio Grande Valley, including a new School of Medicine, and made it possible for residents of the region to benefit from the Permanent University Fund – a public endowment contributing support to the University of Texas System and other institutions.
UTRGV has campuses and off-campus research and teaching sites throughout the Rio Grande Valley including in Boca Chica Beach, Brownsville (formerly The University of Texas at Brownsville campus), Edinburg (formerly The University of Texas-Pan American campus), Harlingen, McAllen, Port Isabel, Rio Grande City, and South Padre Island. UTRGV, a comprehensive academic institution, enrolled its first class in the fall of 2015, and the School of Medicine welcomed its first class in the summer of 2016.