Monday, October 15, 2018
  Announcements
By Priscilla Ramirez
EDINBURG, TX – Rainbow flags adorned The University of Texas Rio Grande Valley Student Union in Edinburg and Brownsville in recognition of National Coming Out Day.
On Thursday, Oct. 11, the Student Union in collaboration with UTRGV Leadership and Social Change and the UTRGV Career Center hosted the United Union, which helped provide education and resources for university students, especially to LGBTQ+ individuals.
Several student organizations and departments set up booths to promote a general theme of acceptance in the LGBTQ+ community on campus. Student Union Event Manager Mabel Cortinamatos said the Student Union, on both campuses, is an ideal environment to create a safe space for every UTRGV student.
"They can be out, have programs, meet and have group discussions." Cortinamatos said. "They never have to worry about anything other than an open and accepting space. We wanted to make sure the Union was just that."
In addition, the UTRGV Career Center hosted a "LGBTQ+: Show Your Colors at Work" panel in Edinburg that evening, which included individuals sharing their personal stories about coming out in the workplace.
Also, the UTRGV Campus Programming Board organized a "Drag Out HIV!" panel discussion, Q&A and show with drag queens on Wednesday, Oct. 10. This was the first event hosted by CPB that encouraged participation in sharing coming out stories and HIV awareness.
National Coming Out Day is part of the Human Rights Campaign, which is the largest LGBTQ+ civil rights organization and advocates for the end of LGBTQ+ inequality.
To learn more about events and support services offered by the UTRGV Student Union, email studentunion@utrgv.edu or like them on Facebook.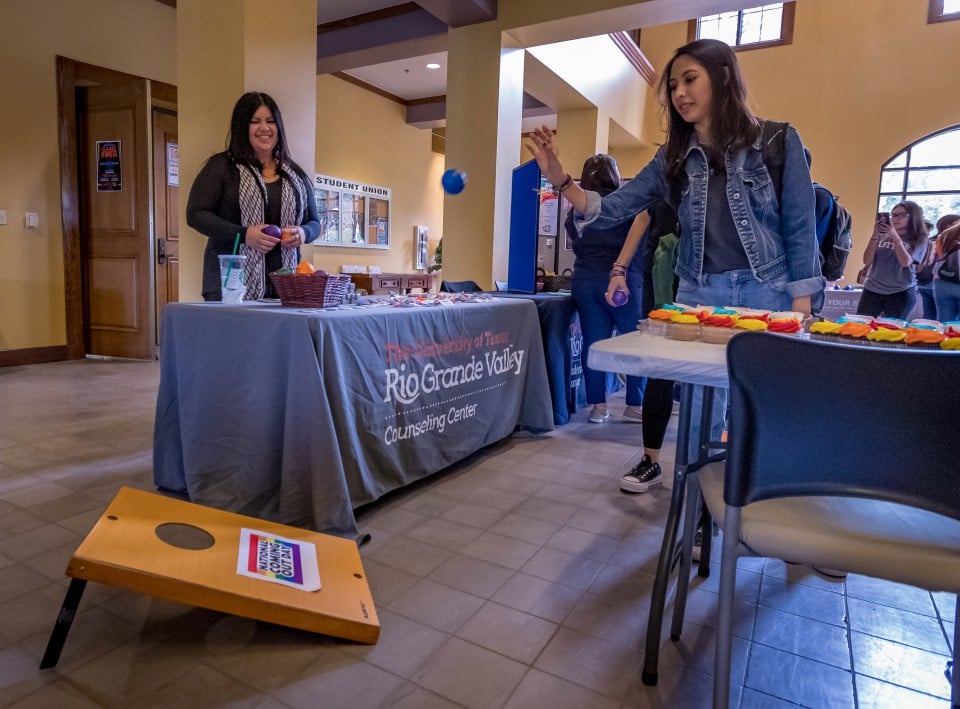 ABOUT UTRGV
The University of Texas Rio Grande Valley (UTRGV) was created by the Texas Legislature in 2013 as the first major public university of the 21st century in Texas. This transformative initiative provided the opportunity to expand educational opportunities in the Rio Grande Valley, including a new School of Medicine, and made it possible for residents of the region to benefit from the Permanent University Fund – a public endowment contributing support to the University of Texas System and other institutions.
UTRGV has campuses and off-campus research and teaching sites throughout the Rio Grande Valley including in Boca Chica Beach, Brownsville (formerly The University of Texas at Brownsville campus), Edinburg (formerly The University of Texas-Pan American campus), Harlingen, McAllen, Port Isabel, Rio Grande City, and South Padre Island. UTRGV, a comprehensive academic institution, enrolled its first class in the fall of 2015, and the School of Medicine welcomed its first class in the summer of 2016.