Friday, September 28, 2018
  Alumni
By Maria Elena Hernandez
RIO GRANDE VALLEY, TEXAS – SEPT. 28, 2018 –Ali Naqvi is a name you might not recognize.
Not yet, anyway.
Naqvi, a UTRGV legacy alumnus from Mission, has worked on movies and TV shows you're probably familiar with. And he's been in front of the camera a few times, too                                                 
During the last season of "Westworld" – a science fiction Western series produced by HBO – one of the actors and his stand-in weren't available.
"They were like, 'Who's the same color as that guy?' And so they put me in his costume. They shaved my face. They put a scraggly beard on me," Naqvi said.
He was told to walk into the scene and just say the lines.
"I walk out, and it's me and (actor) Ed Harris and Ingrid (Bolsø Berdal)," he said.
For another scene, he rode an elephant.
"Oh my God, that was the scariest thing," he said, "but it was awesome. It was a lot of fun."
Naqvi's main work is behind the camera. On the latest season of "Westworld," he was the producing director's assistant. The UTRGV legacy graduate was even featured in a behind-the-scenes video about the show.
"I worked with a guy named Richard J. Lewis, and I pretty much was his shadow and learned everything he was doing," he said.
For the first season of "Westworld," Naqvi had worked as a writers' production assistant.
He also was a production assistant on the films "The Dark Knight Rises" starring Christian Bale, and "The Lone Ranger" starring Johnny Depp and Armie Hammer.
Naqvi hopes to lose the "assistant" part of the job title on future productions.
HOMETOWN SUPPORT
Naqvi returned to the Rio Grande Valley recently – as an independent producer and director – to film a music video.
"It's amazing, having the community support here," he said. "We have the resources here to do something really amazing. We have beautiful locations. We have awesome people willing to work hard and learn."
He had some of that Valley support with him in Los Angeles, too, where he lived with a group that included fellow UTRGV alums. They started a sketch comedy web series together called "The House on South Bronson." It was a chance to hone their creative skills and work with some well-known actors.
"We got a couple of cool people to come out," he said, including fellow UTRGV legacy alum Valente Rodriguez, who had a key role in the television series "George Lopez." Jim O'Heir from "Parks and Recreation" also appeared in episodes.
Naqvi said he recognizes the benefits of his education at UTRGV legacy institution UTPA.
"I haven't been to another film school, but a lot of experiences I've heard about say, 'Yeah, we learn a lot of theory. And we hear about movies. And we talk about movies. But we don't really make movies.'
"But here it was like, 'Let's make movies. Here's a camera. Go mess up. Go make mistakes. Go learn,'" he said. "That's what I loved about going here, all the hands-on experience."
One of Naqvi's first film credits was from a school project called "The Red Queen," which won awards at international film festivals and later was picked up for distribution by Echelon Studios.
"Again, hands-on practice. Learn what you're supposed to do, what you're not supposed to do, all that kind of good stuff," he said.
He encourages others interested in the film industry to take advantage of every opportunity available.
"We have two film festivals down here, with CineSol and with South Texas International Film Festival. That's amazing," he said.
"We used to do every film race possible," he said of his time at UTPA. "You could make a movie with your cell phone. Make a movie. It doesn't matter what with or how long it takes you. Just do it."
He has high hopes for Valley-based productions.
"Any of the projects that have come out of the Valley have been pretty solid. Hopefully, the next step is for people to notice that we're down here," he said. "We have original voices here, and I think it's time for somebody to hear them."
Naqvi knows working in film can be tough, going from project to project and wondering what will happen after a series or movie wraps.
"That's the hustle, right?" he said. "It's finding your next project or making it happen yourself –the thrill of it is that you never know what the next project is going to be."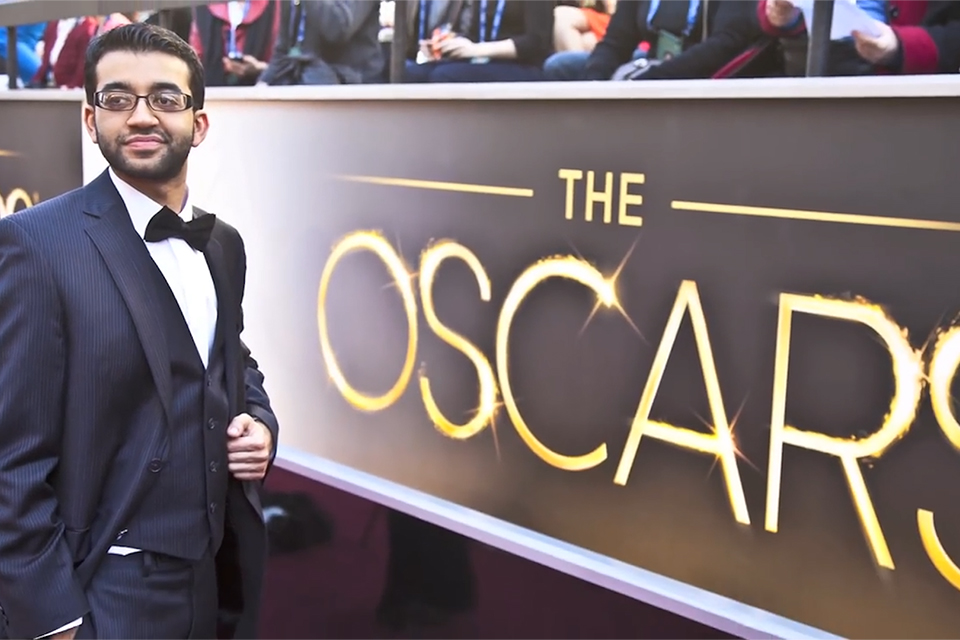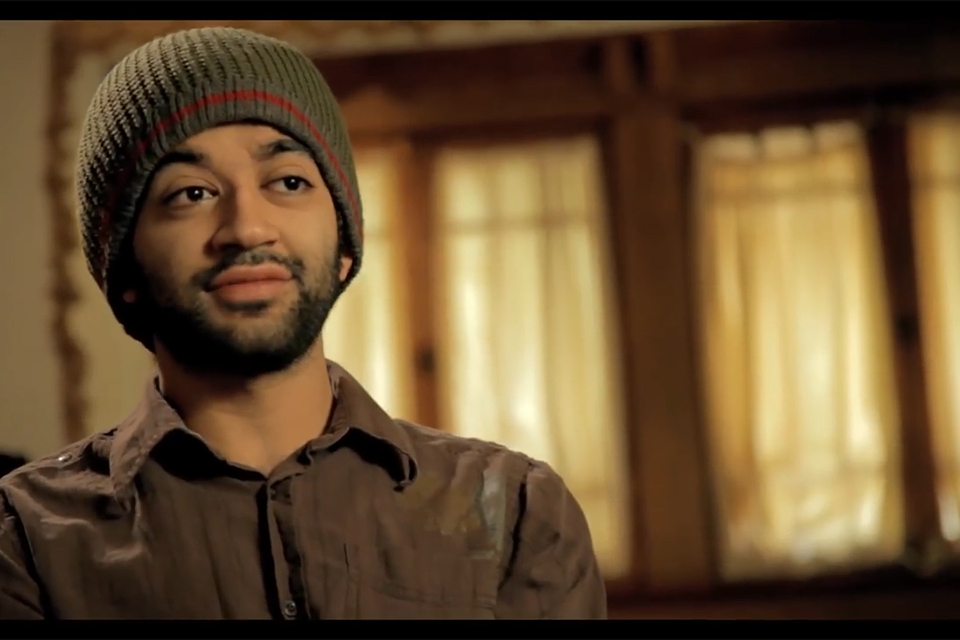 ABOUT UTRGV
The University of Texas Rio Grande Valley (UTRGV) was created by the Texas Legislature in 2013 as the first major public university of the 21st century in Texas. This transformative initiative provided the opportunity to expand educational opportunities in the Rio Grande Valley, including a new School of Medicine, and made it possible for residents of the region to benefit from the Permanent University Fund – a public endowment contributing support to the University of Texas System and other institutions.
UTRGV has campuses and off-campus research and teaching sites throughout the Rio Grande Valley including in Boca Chica Beach, Brownsville (formerly The University of Texas at Brownsville campus), Edinburg (formerly The University of Texas-Pan American campus), Harlingen, McAllen, Port Isabel, Rio Grande City, and South Padre Island. UTRGV, a comprehensive academic institution, enrolled its first class in the fall of 2015, and the School of Medicine welcomed its first class in the summer of 2016.