Friday, August 24, 2018
  Around Campus
By Amanda Alaniz
RIO GRANDE VALLEY, TEXAS – Students and their families carried boxes, containers, backpacks, televisions and decorations into the dormitories at The University of Texas Rio Grande Valley campuses this week, as the new school year gets underway.
Vaquero Move-In Day is Aug. 23–25 in Brownsville and Edinburg. Sergio Martinez, director of residential life, said about 900 students are moving into university housing.
"My advice to the students moving in is to not be afraid, to ask questions, and get out of your comfort zone by getting involved on campus," he said.
Edinburg native Paul Silva, who started moving into his dorm at Unity Hall in Edinburg on Thursday, is taking Martinez's advice. He said he would like venture out and see what is available on campus.
The mechanical engineering major said one of his expectations is learning to live on his own.
"Learning what it's like living without my parents for the first time, I think that's going to be the biggest difference," he said. "I'm going to have to learn how to manage myself more and keep my studies and keep myself more organized."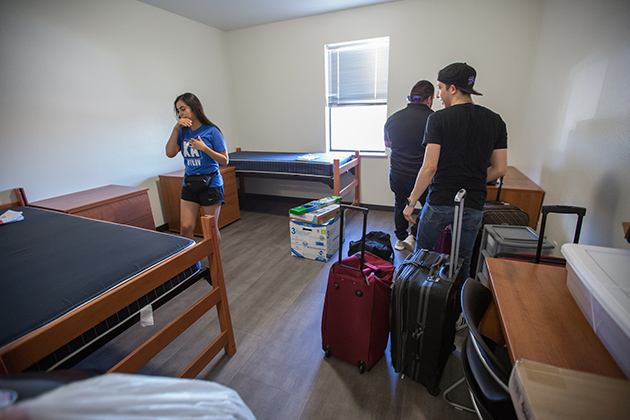 Silva's father, Alex Silva, was helping his son settle into the dorm. He said the dynamic will change at home, but he does hope his son gains a new degree of confidence.
"I'm very proud," he said. "I think he mentioned he was a little bit nervous. We are, too. But it's all part of what we had to do at one point."
Rio Grande City native and communication sciences and disorders major Gabriela Corpus is also moving into the UTRGV dorms. Her mother, Patricia Corpus, helped her get settled. And while she said she is proud of her daughter, she is also emotional about it.
"I'm sad because she's not going to be at home. But I'm also excited for her because it's a change. She was waiting for this. She's very excited, so I'm excited for her," she said.
Gabriela is eager to be living on campus and looking forward to meeting new people. She said she wants to learn to be more independent, and "to learn how to sustain yourself without having to rely on your parents for everything."
Bianca Mendez, a 2018 graduate of UTRGV's Math and Science Academy, is moving into the Casa Bella dorms in Brownsville and is excited about living alone for the first time. 
"I'm looking forward to having my own space to come back to and not have my parents tell me to do chores," she said. "I'm really excited because this is my life starting."
To learn more about living on campus at UTRGV, visit the UTRGV Department of Housing and Residence Life.
GALLERY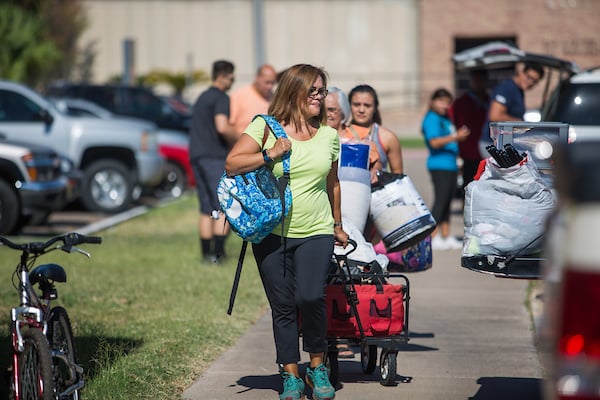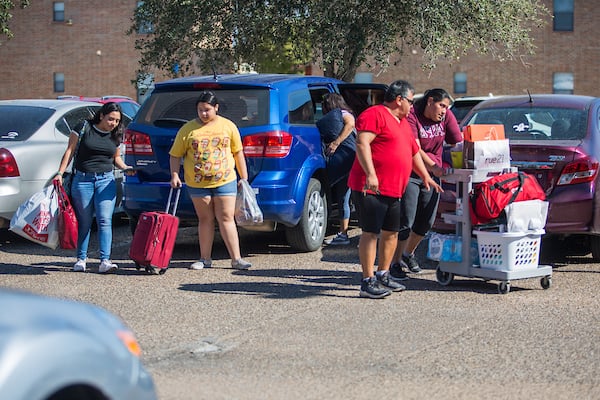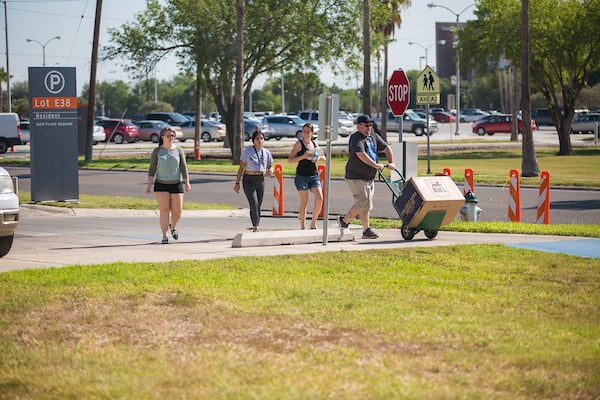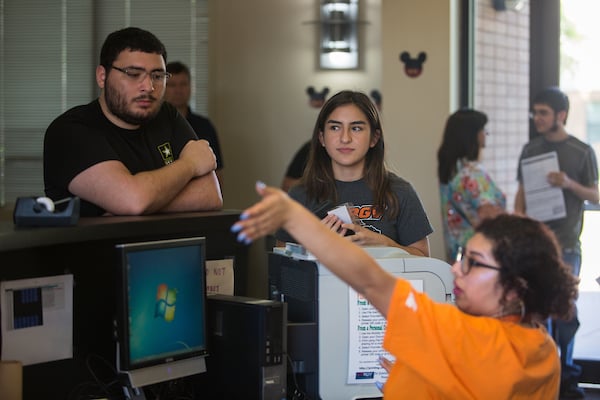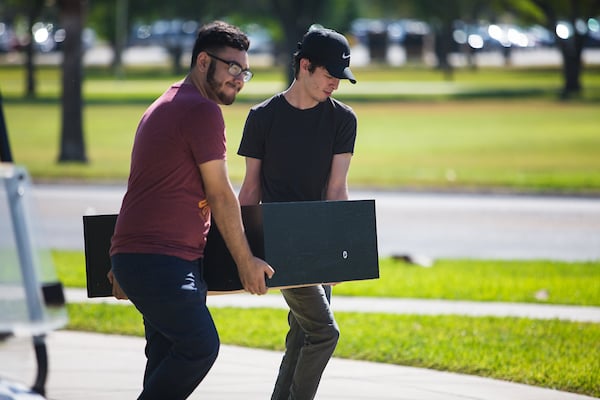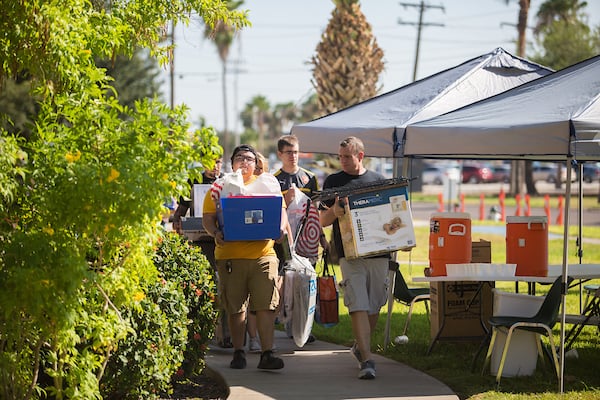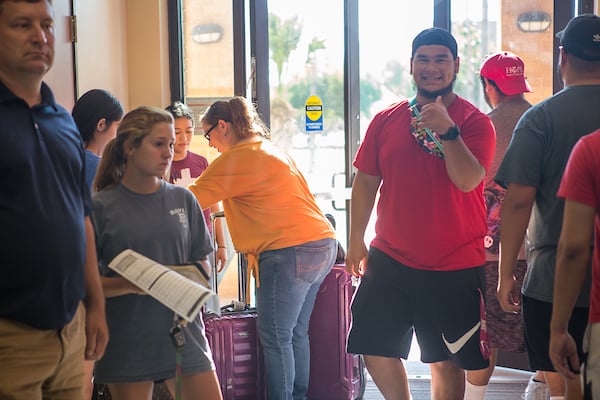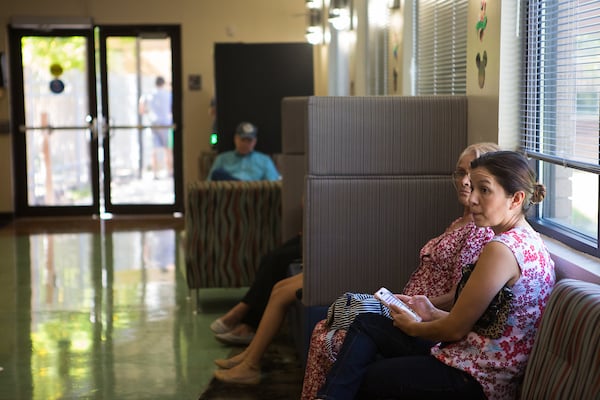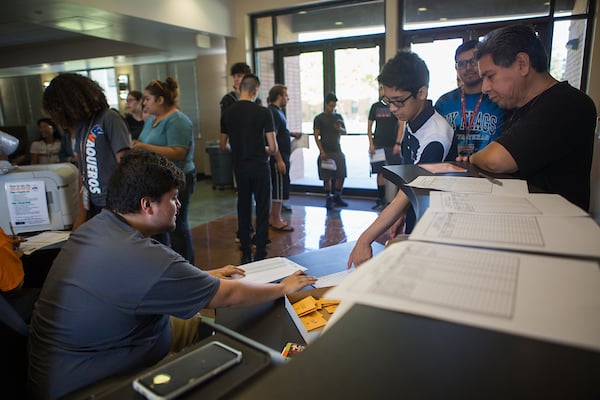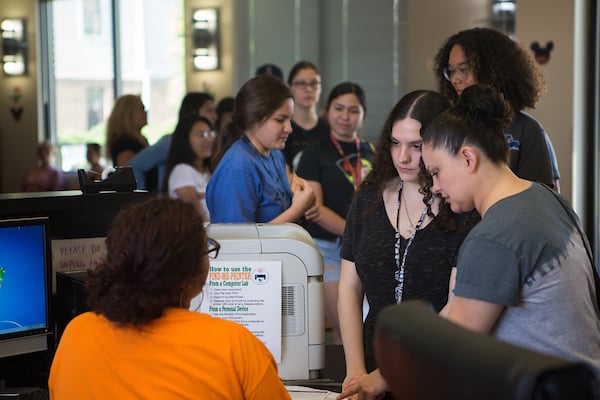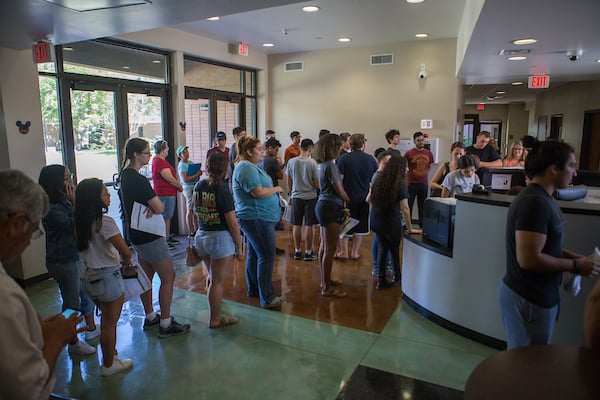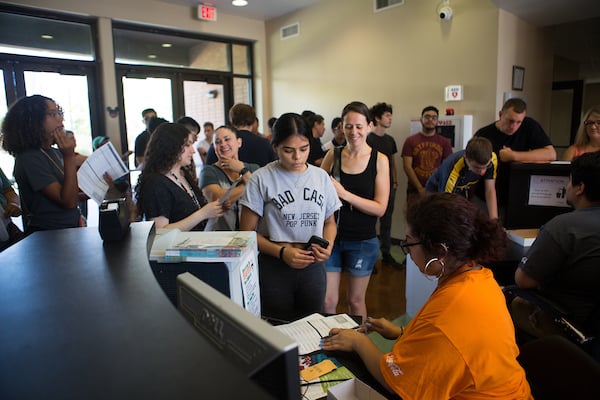 ABOUT UTRGV
The University of Texas Rio Grande Valley (UTRGV) was created by the Texas Legislature in 2013 as the first major public university of the 21st century in Texas. This transformative initiative provided the opportunity to expand educational opportunities in the Rio Grande Valley, including a new School of Medicine, and made it possible for residents of the region to benefit from the Permanent University Fund – a public endowment contributing support to the University of Texas System and other institutions.
UTRGV has campuses and off-campus research and teaching sites throughout the Rio Grande Valley including in Boca Chica Beach, Brownsville (formerly The University of Texas at Brownsville campus), Edinburg (formerly The University of Texas-Pan American campus), Harlingen, McAllen, Port Isabel, Rio Grande City, and South Padre Island. UTRGV, a comprehensive academic institution, enrolled its first class in the fall of 2015, and the School of Medicine welcomed its first class in the summer of 2016.