Thursday, June 14, 2018
  Alumni, Announcements
By News and Internal Communications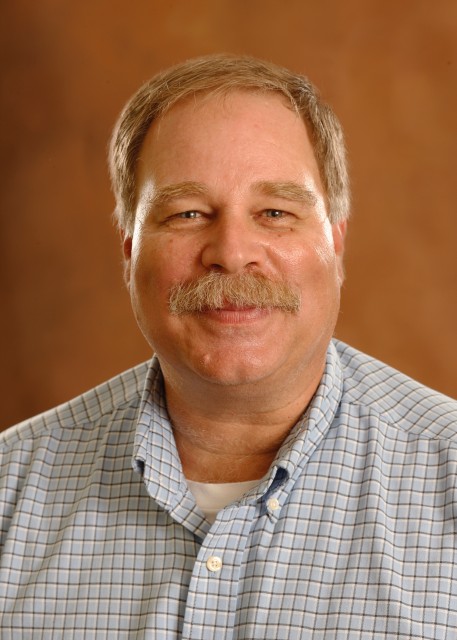 RIO GRANDE VALLEY, TEXAS –   Dr. Michael Pisani, an alumnus of UTRGV legacy institution UT Pan American, has received the  Fulbright U.S. Scholar Award to teach and study international business and entrepreneurship in Nicaragua.                
Pisani is a graduate of the  Robert C. Vackar College of Business & Entrepreneurship, receiving his doctorate of international business in 2000. He now serves as a professor of international business at Central Michigan University in Mount Pleasant.
Starting in January 2019, he will spend the spring semester in Nicaragua, conducting research and lecturing at the  Universidad Católica Redemptoria Mater in Managua, as part of a focused project to study the household and business impacts of female micro-entrepreneurship in impoverished neighborhoods.
For the past decade, Pisani has studied the in-house convenience stores, or  tiendas, in Central America.
Situated at the economic periphery, Nicaragua has perhaps as many as 100,000 of these tiny little stores primarily owned and operated by female entrepreneurs," Pisani said. "The basic stock of a  tiendita includes staple food supplies, hygienic products, junk food, school supplies and other specialty items, depending on the  tiendita.
Many of these businesses began operations with an investment of less than $100," he said. "Owners and customers of  tienditas lie at the intersection of poverty and entrepreneurship, where customers are likely to live in households earning just a few dollars a day and served by female entrepreneurs tied to the home earning on-average about three dollars a day."
Pisani said a new type of  tienda to reach Managua is the  Mercado Fresco, or fresh market, which offers quality, affordable food accessible to low-income communities.
"Mercado Fresco seeks to recalibrate the low returns for  tiendita operations through ongoing training and development, rigorous selection of franchisees, and economies of scale in the supply chain while providing a healthier product portfolio," he said. "With the assistance of Nicaraguan university students, I seek to evaluate the socio-economic impact of  Mercado Fresco and its stakeholders."
Pisani's former professor at UTRGV, Dr. Michael Abebe, associate professor of management, said he was thrilled to learn that his former student was selected as a Fulbright Scholar.
"Dr. Pisani represents the best of our PhD program," Abebe said. "He embodies what this program, college and university stands for. He has consistently demonstrated excellence in his research, teaching and professional engagements."
Abebe said being named a Fulbright Scholar is a major accomplishment as it is a very competitive process.
"It is especially gratifying to see that Michael's deep expertise in international business – especially in the Latin American context – is rewarded like this, through the prestigious Fulbright fellowship program," Abebe said.
ABOUT UTRGV
The University of Texas Rio Grande Valley (UTRGV) was created by the Texas Legislature in 2013 as the first major public university of the 21st century in Texas. This transformative initiative provided the opportunity to expand educational opportunities in the Rio Grande Valley, including a new School of Medicine, and made it possible for residents of the region to benefit from the Permanent University Fund – a public endowment contributing support to the University of Texas System and other institutions.
UTRGV has campuses and off-campus research and teaching sites throughout the Rio Grande Valley including in Boca Chica Beach, Brownsville (formerly The University of Texas at Brownsville campus), Edinburg (formerly The University of Texas-Pan American campus), Harlingen, McAllen, Port Isabel, Rio Grande City, and South Padre Island. UTRGV, a comprehensive academic institution, enrolled its first class in the fall of 2015, and the School of Medicine welcomed its first class in the summer of 2016.