Monday, May 21, 2018
  Around Campus, Community, Science & Technology, Research
By Victoria Brito
RIO GRANDE VALLEY, TEXAS – Eighteen engineering students from CETYS (Center for Technical and Higher Education) University in Mexico visited The University of Texas Rio Grande Valley for a weeklong visit with the College of Engineering to learn about American higher education in their field.
The students, upper-level undergraduates from the CETYS campuses in Ensenada, Tijuana and Mexicali, were at UTRGV for a one-week hack-a-thon with the objective of designing a sustainable product. The students were accompanied by two professors from CETYS, from the sustainability area Dr. Isaac Azuz and from the mechanical engineering area Dr. Dalia Chavez.
Dr. Noe Vargas, UTRGV assistant professor of engineering who completed his undergraduate education at CETYS University, hosted a poster session Friday in the engineering building on the Edinburg Campus. The posters focused on solving common issues involving sustainability, such as battery disposal and water conditions in pools and hydroponic systems.
"The main objective of this week was for the students to learn about sustainability in engineering," Vargas said.  "The second objective was to learn about research in engineering."
During their visit, the CETYS students met with UTRGV engineering professors and toured UTRGV labs.
"We did a really quick turnaround from Monday to Friday," Vargas said. "The students had to come up with a quick solution to a real-life problem, considering the environment, and the engineering, economics and social aspects of the concept."
He said the projects do not end in Texas, as the CETYS students will take their projects back to their home campuses and present the proposals to the engineering departments at all three campuses this summer.
Students met with UTRGV faculty, and with Dr. Ala Qubbaj, Interim Dean.
"One of the objectives in the future is to have students from UTRGV collaborating with CETYS students on these types of projects. That is one of the next plans," Vargas said. "The other plan is for faculty to have an exchange and bring faculty from CETYS come here to learn more about research and for faculty from UTRGV to visit CETYS."
Dr. Dalia Chavez, graduate academic chair of engineering on the CETYS Ensenada campus, said the students visiting UTRGV gained valuable lessons and experience in development and communication skills.
"This experience has really shown them not only technical knowledge, but also knowledge on teamwork," Chavez said. "They are also learning that the engineering students at UTRGV have a lot of the same goals as they do."
'ALL THESE POSSIBILITIES'
CETYS student Fernando Romo, from the Mexicali campus, was part of a team that created a sustainable showerhead called a "Shawa," which via a sensor reduces the water flow through the showerhead.
"I enjoyed the opportunities to learn about new topics in engineering and relating them together," Romo said. "I will take back all of this knowledge and explore different options and opportunities that exist for university students in the United States."
Alejandra Cuevas, from the Ensenada campus, was in a group that came up with a simple solution to a very common issue: the longevity of cell phone charging cables.
"We created an adapter to clip in place on a broken cable and have another functional input cable to save its lifespan," she said.
Cuevas, who is interested in agroecological engineering, was thrilled to have been able to work at a fast pace and gain hands-on experience during the visit.
"Visiting here was definitely eye-opening," she said. "We came in here and saw all these fancy tools the UTRGV students have access to, and they're developing all this hands-on experience all the time. So they have all these different approaches to education, like research and sustainability."
In Mexico, Cuevas said, the agricultural component of water distribution is a big issue in many communities. At UTRGV, she said, she was able to learn about new technology that can help combat water-related problems.
"Usually in Mexico you don't think it is possible to make a difference and you get a bit disappointed," she said. "Then we come here and we see how these students are developing incredible projects, and they are working with PhDs."
She will return to Ensenada with skills in problem solving, communication and teamwork, she said.
"It was definitely a life-changing experience," Cuevas said. "It is incredible to think of the possibility of getting to this kind of an institution and getting a graduate degree in a place that has all these possibilities."
GALLERY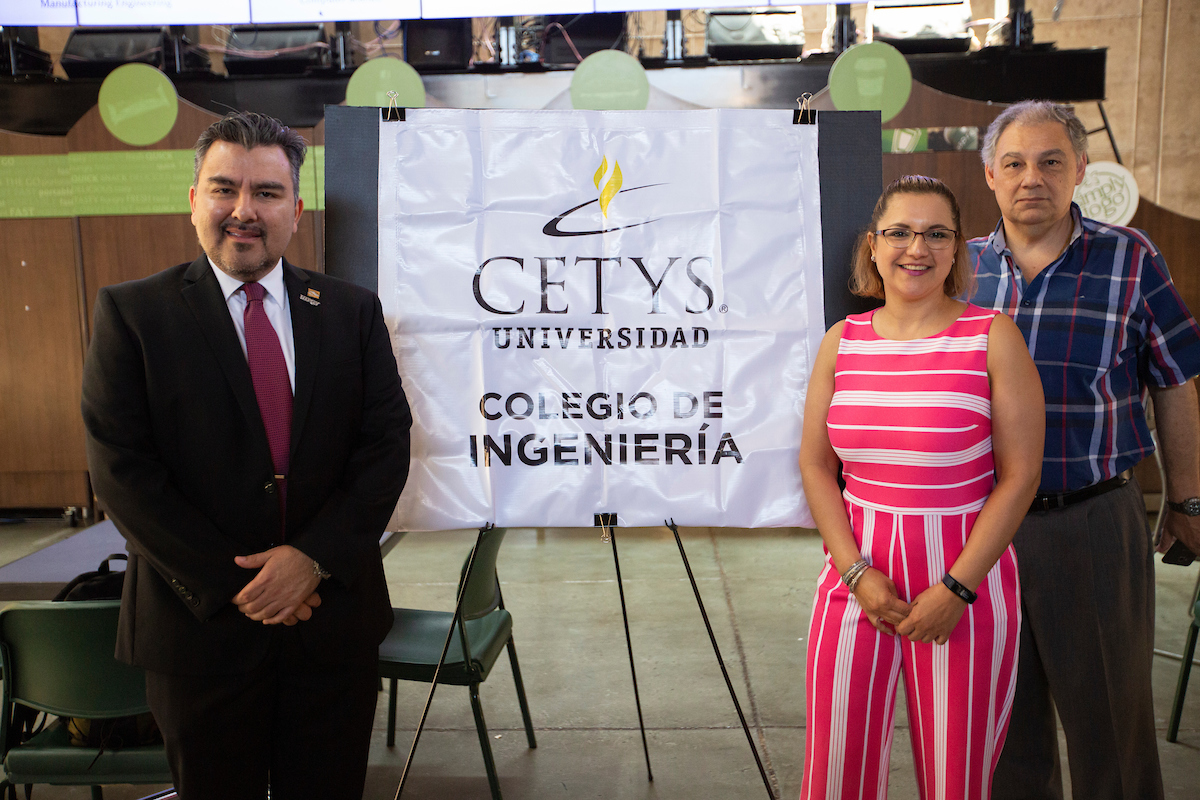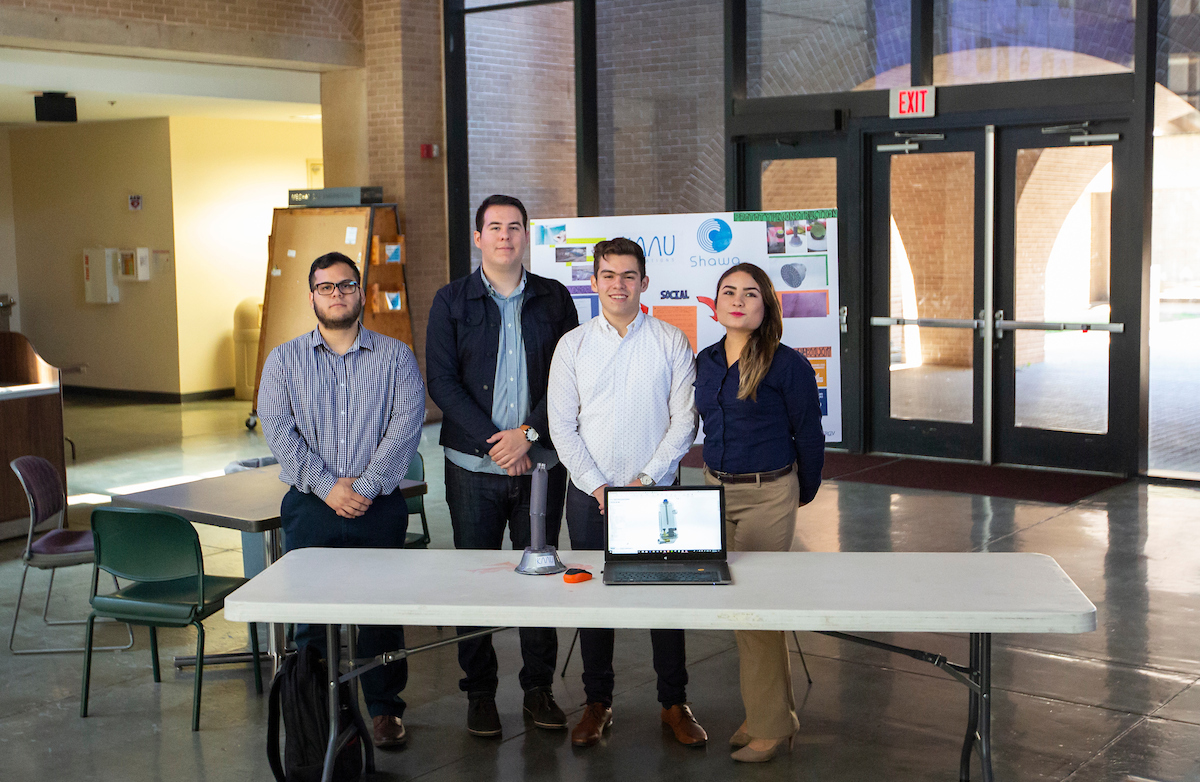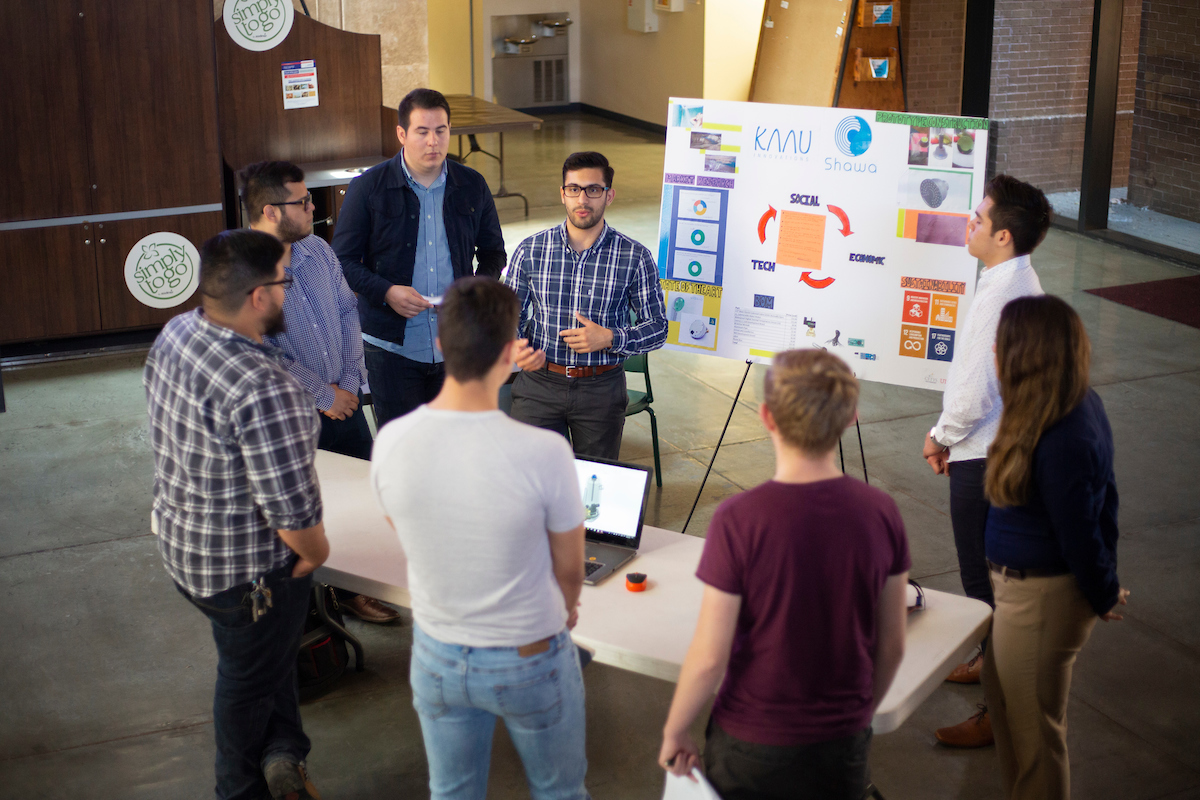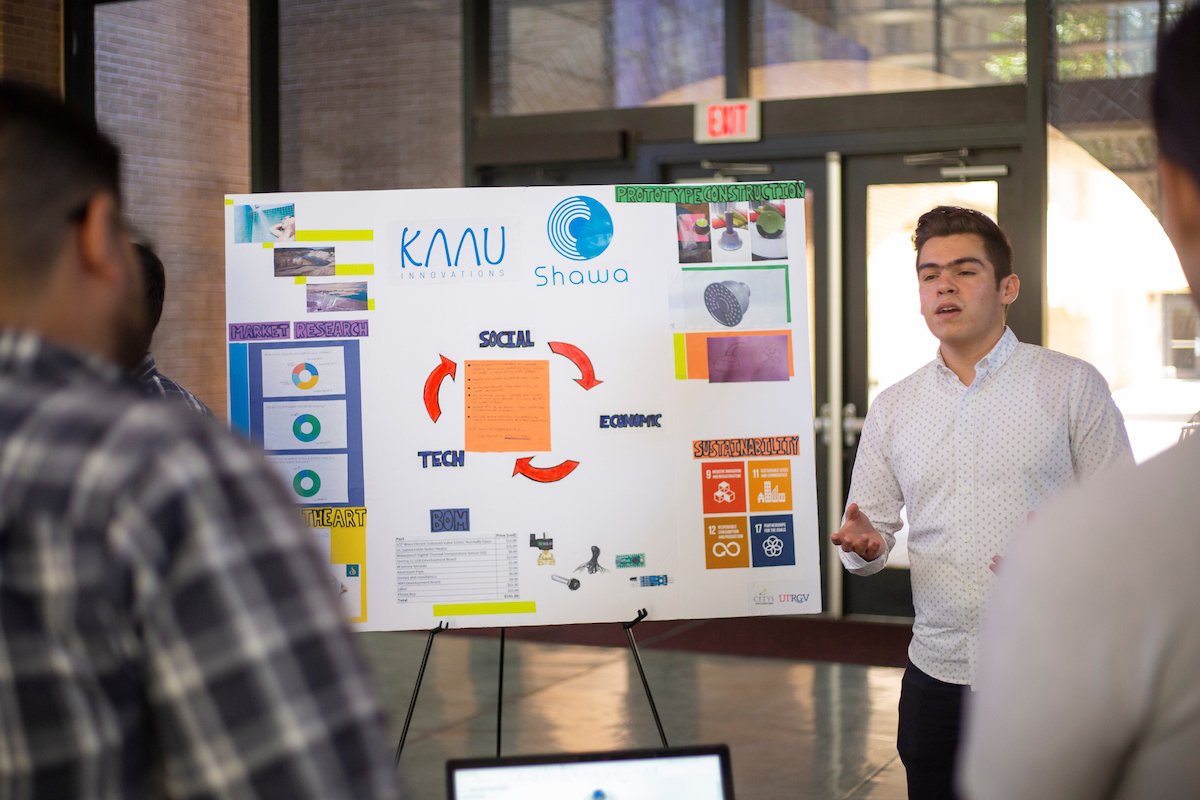 ABOUT UTRGV
The University of Texas Rio Grande Valley (UTRGV) was created by the Texas Legislature in 2013 as the first major public university of the 21st century in Texas. This transformative initiative provided the opportunity to expand educational opportunities in the Rio Grande Valley, including a new School of Medicine, and made it possible for residents of the region to benefit from the Permanent University Fund – a public endowment contributing support to the University of Texas System and other institutions.
UTRGV has campuses and off-campus research and teaching sites throughout the Rio Grande Valley including in Boca Chica Beach, Brownsville (formerly The University of Texas at Brownsville campus), Edinburg (formerly The University of Texas-Pan American campus), Harlingen, McAllen, Port Isabel, Rio Grande City, and South Padre Island. UTRGV, a comprehensive academic institution, enrolled its first class in the fall of 2015, and the School of Medicine welcomed its first class in the summer of 2016.