Wednesday, April 25, 2018
  Around Campus
By Maria Elena Hernandez
 The Learning Center at The University of Texas Rio Grande Valley has a bit of an image problem: Some people don't even know it exists.
"We go out and we tell students, 'Hey, we have tutoring in these subjects.' And they're like, 'What's the Learning Center?'" said Armando Garza, the center's program coordinator.
The Learning Center is available on both the Brownsville and Edinburg campuses, and offers a variety of tutoring services that cover math, science, foreign languages and social science – including help for genetics, calculus and kinesiology courses.
"A lot of students think we only cover the basic courses," said Regina Lien, one of the mentors at The Learning Center. "They're surprised to find out, 'Oh, you do statistics? You guys do business?'"
The Learning Center is also open to adding more subjects.
"We added kinesiology tutoring after students requested it," said Julio Mireles, a program specialist at center.
Garza said the center also has online tutoring, and tutoring at the residence halls.
"We try to hit everything, to help the students as much as possible," he said.
In some cases, tutoring is available not just for the subject, but also for a specific class, through supplementary instruction.
"The tutors attend the lectures, and afterwards they hold sessions for the students. And they work with professors to sort of complement the lectures," Mireles said.
STUDY STRATEGIES
The main focus is to ensure that students are successful, Garza said, so the Learning Center provides different types of services.
In addition to course tutoring, The Learning Center offers help with strategies in studying, researching and reading.
"What we noticed is, we provide a lot of help for content-based things," Lien said. "But we asked ourselves, what about just studying? Reading? Understanding the text? What about doing research papers? How do I find the right databases to use, the right sources to use?"
From those internal discussions came the Active Reading Workshops, a three-part series to help students better understand academic text. For that initiative, the Learning Center partnered with InqSpot, a campus reading initiative.
"UTRGV lecturer Nicole Nicholson had been doing the Active Reading Workshops before, but it was to a smaller group of people," Lien said. "We were working with her to basically adapt those workshops for a larger audience, so that everyone can benefit from these workshops."
Students who completed three Active Reading Workshops earned a certificate, which they can include on their resume.
"A lot of people they told us they came because they wanted a certificate for their resume," Lien said. "Other people said they were coming, because they were just having so much trouble with their readings. And this was something that helped them out." 
TECHNOLOGY OPTIONS
If you're a UTRGV student looking for tablet to use or a charging station, you can also turn to The Learning Center.
"If you need a tablet, we're more than willing to lend you one, as long as you keep it in the labs," Mireles said.
And the Learning Center at the UTRGV Brownsville and Edinburg campuses soon will have another piece of technology to help students – zSpace. A virtual reality learning device, it is equipped with special glasses and offers an in-depth view of objects.
Garza, the program coordinator, demonstrated the device with a program showing the human body.
"It looks like the skeleton is coming out in 3D from the computer," he said. "I can spin it around 360 degrees to see how it looks in the back."
The stylus allows a user to activate and deactivate layers and identify parts. There also are questions onscreen to help students understand what they're seeing.
Additional zSpace programs already are in the works for biology, physics, engineering and chemistry courses.
"We've definitely had some interest from different professors in the departments," Garza said.
Professors and tutors have been working with the system, which will be available to students in the fall.
STIGMA AND UNCERTAINTY
Because the staff at The Learning Center knows that word about the center and its services does reach students, they also knows something else is stopping some students from using the help available.
"Unfortunately, there's a stigma sometimes to come into the lab," Garza said.
Lien agrees.
"I think a lot of students have kind of the wrong idea about tutoring. A lot of students that come to us, they're not coming because they're already failing a course. They're coming because they're either doing really well in the course and want to keep doing really well, or because they want some additional help."
In fact, you don't have to be enrolled in a class if you want to learn something the center offers.
"If you're interested in Korean, you're more than welcome to just stop by and sign in and learn a little bit of Korean," Mireles said. "As long as our tutors are there, they're more than willing to help you.
"We don't want it to just be a tutoring place," he said. "We want it to be a place of learning."
To find the latest programs and events available at The Learning Center, like the center's Facebook page.
WHERE TO FIND THE UTRGV LEARNING CENTERS
In Brownsville
Math and Science Tutoring Lab
Cavalry Building
Foreign Language and Social Science Tutoring Lab
Student Union 2.16
In Edinburg
The Learning Center
The Learning Center 100
GALLERY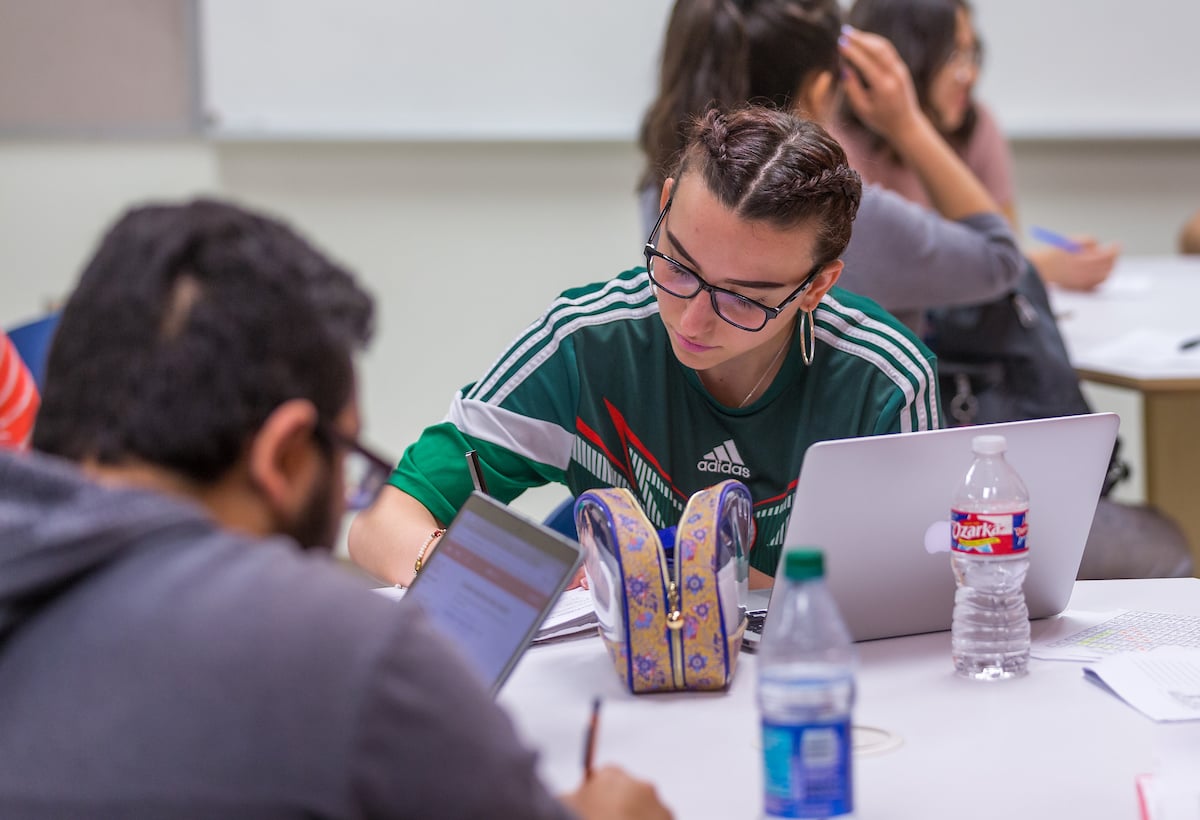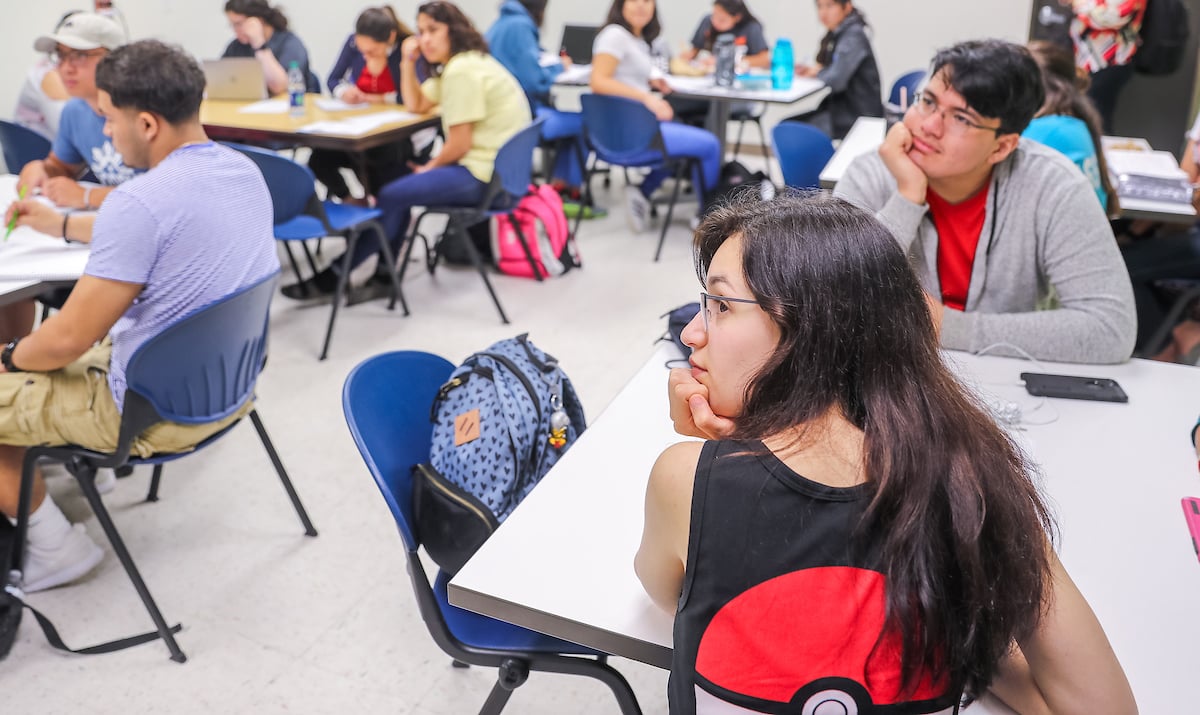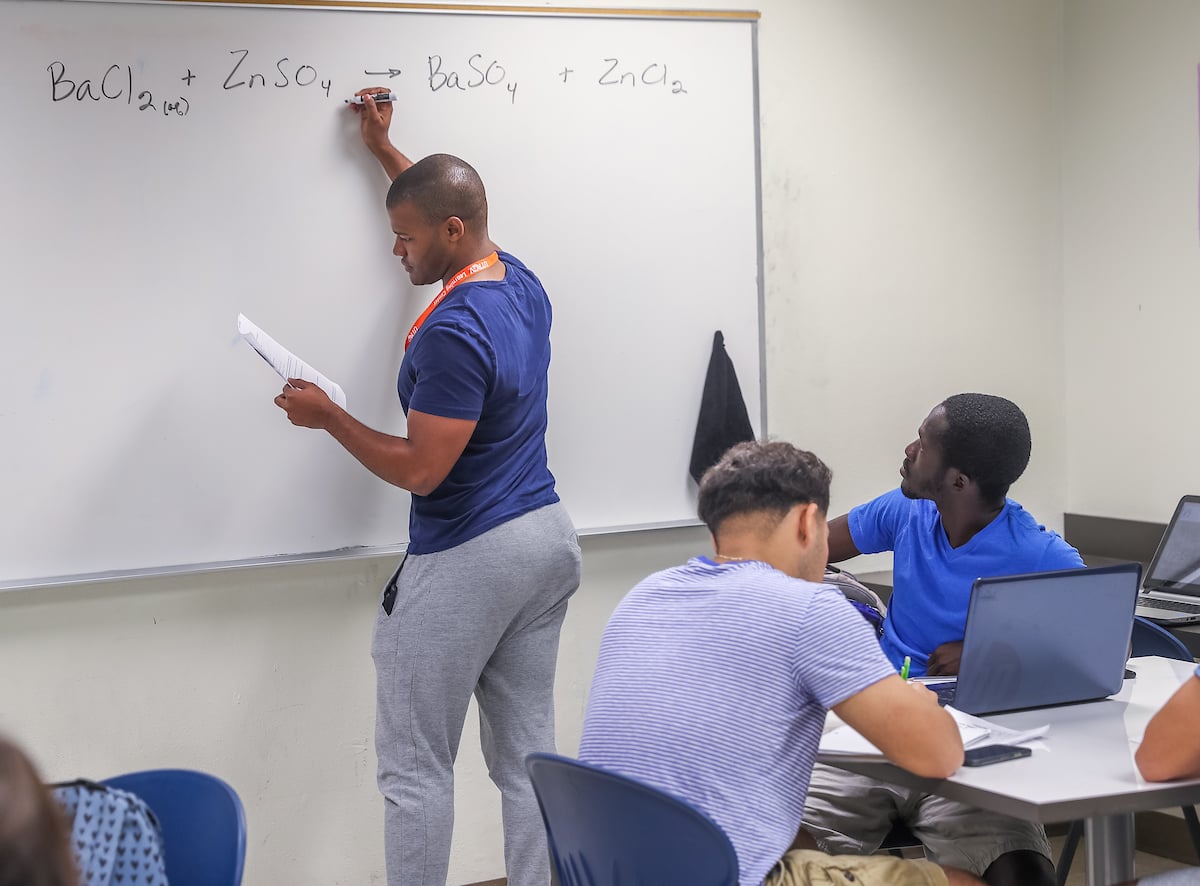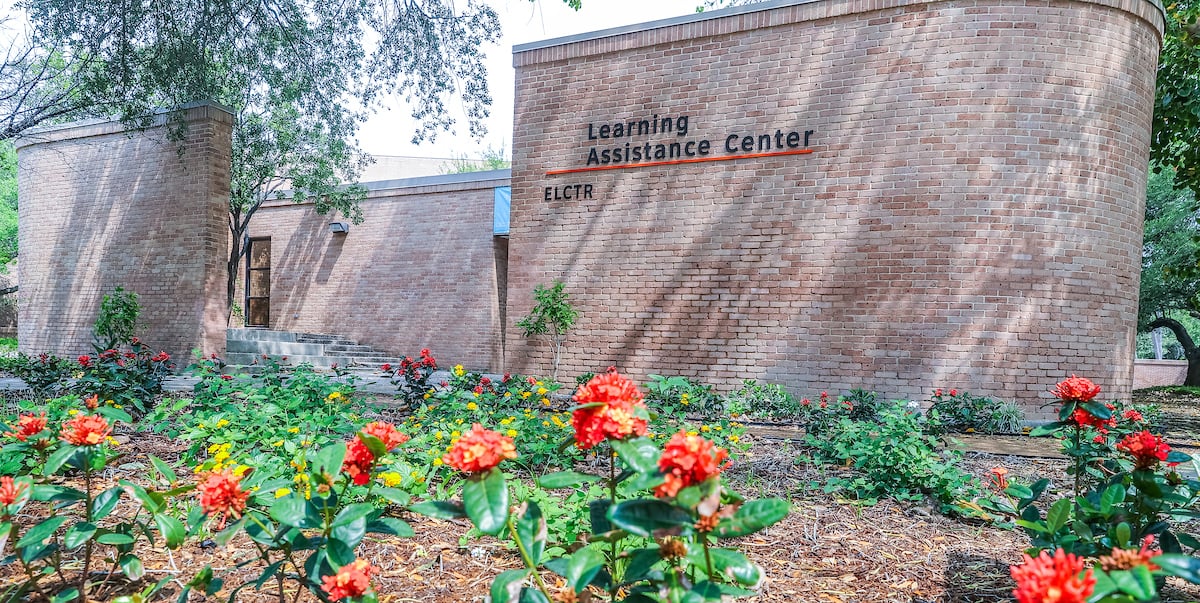 ABOUT UTRGV
The University of Texas Rio Grande Valley (UTRGV) was created by the Texas Legislature in 2013 as the first major public university of the 21st century in Texas. This transformative initiative provided the opportunity to expand educational opportunities in the Rio Grande Valley, including a new School of Medicine, and made it possible for residents of the region to benefit from the Permanent University Fund – a public endowment contributing support to the University of Texas System and other institutions.
UTRGV has campuses and off-campus research and teaching sites throughout the Rio Grande Valley including in Boca Chica Beach, Brownsville (formerly The University of Texas at Brownsville campus), Edinburg (formerly The University of Texas-Pan American campus), Harlingen, McAllen, Port Isabel, Rio Grande City, and South Padre Island. UTRGV, a comprehensive academic institution, enrolled its first class in the fall of 2015, and the School of Medicine welcomed its first class in the summer of 2016.