Wednesday, April 18, 2018
  Awards and Recognitions
By Melissa Vasquez
Two staff members of The University of Texas Rio Grande Valley have been named recipients of the UT System Regents Outstanding Employee Award(ROEA) – Dalyn Ruiz, campus affairs coordinator, University Events, and Barbara J. Garza, director of P-16 Initiatives, Office P-16 Outreach.
Ruiz and Garza were recognized recently along with 28 other UT System employees for this newly established award, which recognizes full-time, non-faculty employees who have shown outstanding dedication and performance throughout the 14 UT institutions.
UTRGV President Guy Bailey said Garza and Ruiz exemplify the standards that UTRGV values in service and operational excellence, and is pleased that the UT System Board of Regents has chosen them for this first-time award.
"Barbara and Dalyn are a reflection of the hard work and determination of staff at UTRGV," Bailey said. "I am so proud that two of our Vaqueros are among this elite first group."
Ruiz and Garza were among five UTRGV employees who were selected as 2018 nominees for the award.
All 30 UT System winners will be awarded a Chancellor's challenge coin, a certificate, a $10,000 monetary award, and an invitation for the awardee and guest to attend the luncheon ceremony on May 14, 2018, in Austin.
DALYN RUIZ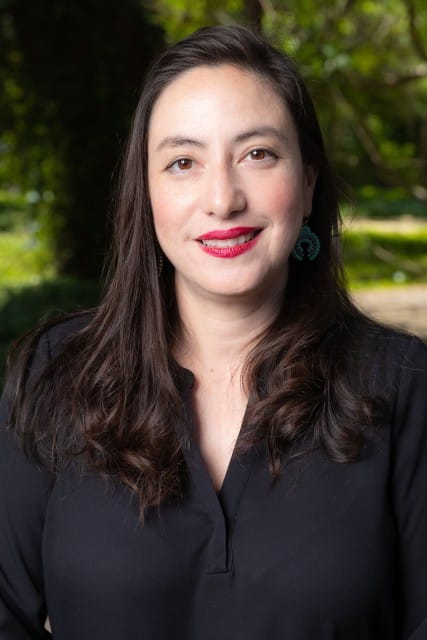 Ruiz was recognized for her extraordinary efforts on behalf of every division within UTRGV, which extends to the Rio Grande Valley community as a whole. During her 15 years of service, she has planned, coordinated and executed hundreds of events – commencement, UTRGV Day, and countless celebrations – and has built key relationships with students, staff, faculty and the public.
"I have been so fortunate to work with amazing team members who work tirelessly every day to support UTRGV's mission and vision. So, to be their representative in this first year is truly an honor," Ruiz said. "As one small part of a wonderful team, I wouldn't be able to do what I need to do without the support of so many colleagues across departments and campuses."
Ruiz said she is especially grateful for the many opportunities she has been given to grow professionally at the university. She said she could not have done it all without the support of her husband and two daughters, ages 12 and 5, and the guidance of Dr. Janna Arney, UTRGV deputy president, whom Ruiz calls her "guiding light." 
"Working behind the scenes, my greatest joy comes from knowing that my work contributes to student success and institutional development by actively engaging with internal and external stakeholders. It also has given me the opportunity to build lifelong relationships with my colleagues across the Rio Grande Valley," Ruiz said.
BARBARA GARZA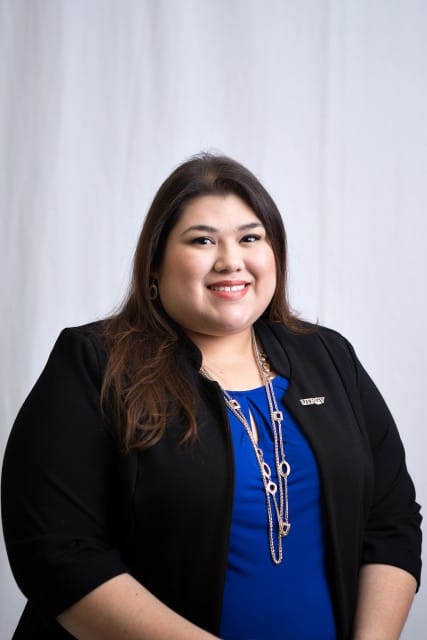 Garza was chosen for the honor due to her tireless efforts in promoting college readiness and access for students across the Valley. She has worked within The UT System for nine years and currently serves as the higher education chair for the RGV Counselors Network.
"I love working for UTRGV, and being able to represent this institution with this honor is phenomenal," Garza said. "I feel humbled to have even been nominated, and I am so grateful to my team and those who played a role in the nomination process." 
Garza said she loves the university community and work environment, which makes her job very enjoyable. She started her career as a university student employee and later transitioned into a full-time position that instilled a passion to develop a "college going culture" in the Rio Grande Valley.
"This award means so much to me and my team. The work we do in our department is so important as we impact the lives of students and families in our community, and the opportunity for this to be highlighted is so rewarding."
ABOUT UTRGV
The University of Texas Rio Grande Valley (UTRGV) was created by the Texas Legislature in 2013 as the first major public university of the 21st century in Texas. This transformative initiative provided the opportunity to expand educational opportunities in the Rio Grande Valley, including a new School of Medicine, and made it possible for residents of the region to benefit from the Permanent University Fund – a public endowment contributing support to the University of Texas System and other institutions.
UTRGV has campuses and off-campus research and teaching sites throughout the Rio Grande Valley including in Boca Chica Beach, Brownsville (formerly The University of Texas at Brownsville campus), Edinburg (formerly The University of Texas-Pan American campus), Harlingen, McAllen, Port Isabel, Rio Grande City, and South Padre Island. UTRGV, a comprehensive academic institution, enrolled its first class in the fall of 2015, and the School of Medicine welcomed its first class in the summer of 2016.