Thursday, April 12, 2018
  Community
By Amanda Taylor
If you're looking for history – why not try looking in your own backyard?
The UTRGV CHAPS Program took its show on the road, recently, to Rio Grande City, to support awareness of local history and show educators from across the Rio Grande Valley some effective ways to do the same with their students. 
CHAPS – short for Community Historical Archaeology Project with Schools Program – held its fourth annual professional development workshop Friday, April 6, at historic Fort Ringgold in Rio Grande City, along the Rio Grande Valley Civil War Trail. 
CHAPS is a nonprofit community engagement program that has developed a successful Traveling Trunk for K-12 Educators project that includes educational tools in line with TEKS (Texas Education Knowledge Standards) requirements. 
"The CHAPS Program is a broad interdisciplinary program designed for research and instruction, and to work with teachers on what we call 'place-based education,'" said Dr. Christopher Miller, UTRGV history professor and associate director of the CHAPS Program. "The Civil War Trail is a perfect example of how to teach on the Civil War, incorporating social studies skills with local places as touchstones." 
Fifty teachers from 14 school districts gathered for the six-hour workshop focused on the history of the Rio Grande Valley Civil War Trail. Teachers were able to network and learn about some local history focused on Fort Ringgold. The workshop was geared to helping them take the knowledge back to their own classrooms.
"We're so excited that other people are excited about Fort Ringgold," said Maria Elia Ramos, a retired teacher and a member of Revive Fort Ringgold, a nonprofit dedicated to the preservation of the more than 100-year-old fort. "Hopefully, these teachers will go away with the appreciation of historic buildings and what happened here. People don't always realize you don't need to go to The Alamo for history."
The workshop led participants on a walking trail to visit the fort's historic barracks, hospitals, officers' quarters and the Robert E. Lee House within the grounds. The group also took a tour of other historic Rio Grande City sites, including the Old Rio Grande City Cemetery, the Mifflin Kenedy Warehouse and the Kelsey Bass Museum.
"We've combined efforts with the Revive Fort Ringgold staff, so they can use their expertise to show us around the fort grounds, and hopefully inspire teachers to bring their own students here on field trips," said Roseann Bacha-Garza, program manager for the CHAPS Program. "It's important to see these historical, beautifully preserved sites that the Valley has to offer."
The Civil War Trail project began in 2015 and has provided educators three development workshops. This month's Traveling Trunk presentation featured a trunk of items teachers can use as tools in the classroom, such as historical replicas of uniforms, currency and local natural resources. The trunk session also came with extensive curriculum and lesson plans.
"We've just expanded our lesson plan program from 40 to 56," Miller said. "The newest introduction is a series of posters that shows things we couldn't do in the traveling trunk. We hope the schools will put them in some central place, where everyone can access them and use them in their classrooms."
To learn more about CHAPS and the Rio Grande Valley Civil War Trail, visit www.utrgv.edu/chaps.
ABOUT CHAPS
The Community Historical Archaeology Project with Schools (CHAPS) was established in 2009 to:
Create archaeologically and historically literate citizens who are aware of their local cultural and natural history and of its importance to the future of the Rio Grande Valley.
Help local school districts develop interdisciplinary K-12 curriculum to prepare students for future enrollment in the STEM subjects.
Teach students the importance of stewardship to include site preservation, ethics and laws that affect our non-renewable local resources.
GALLERY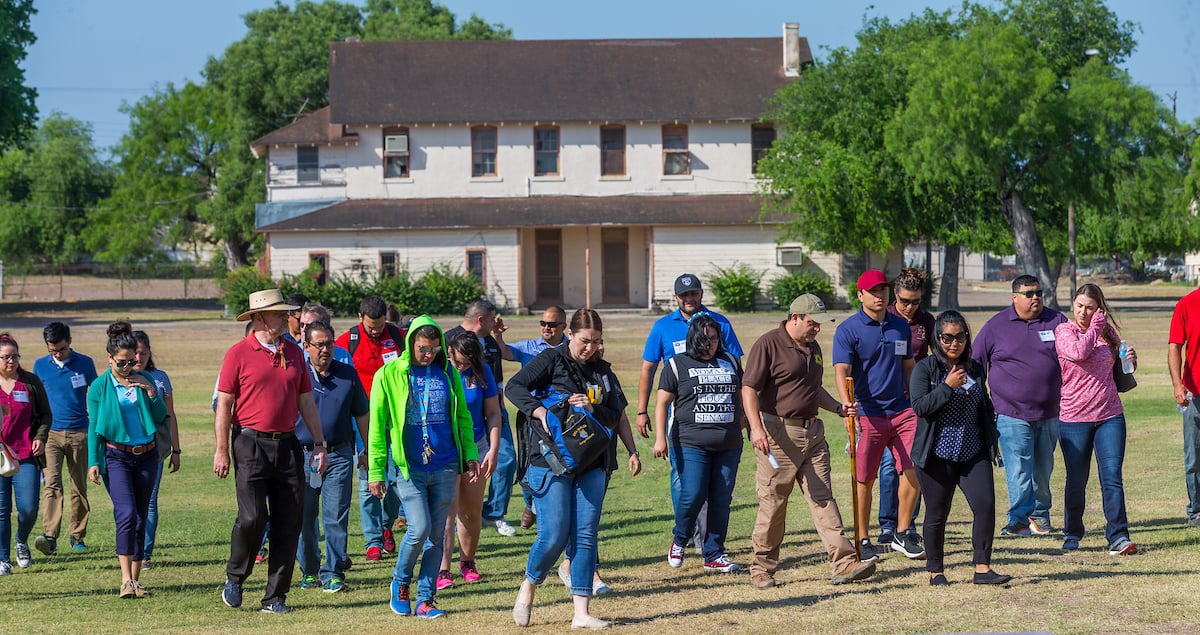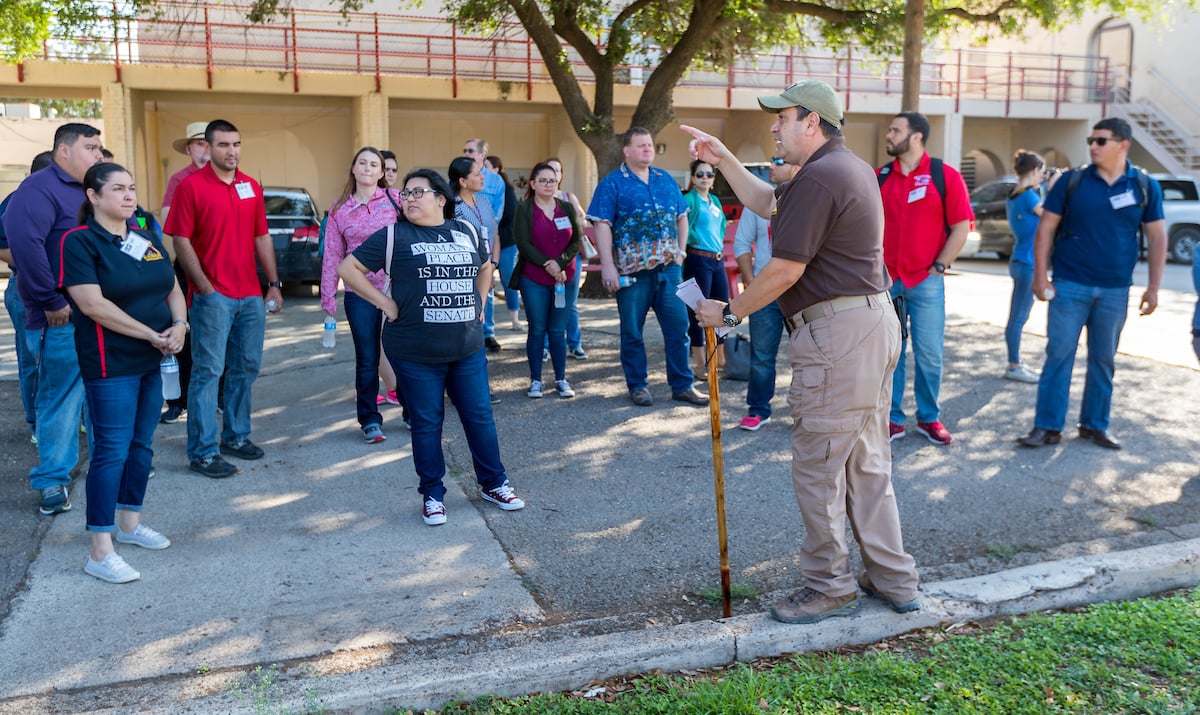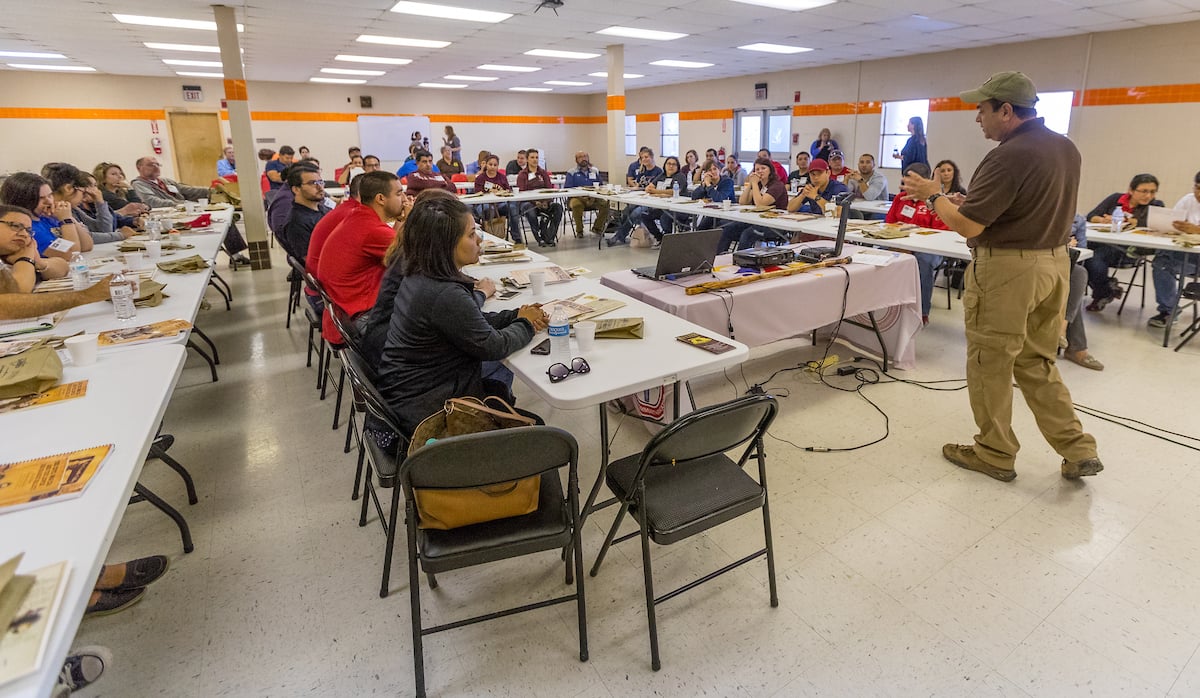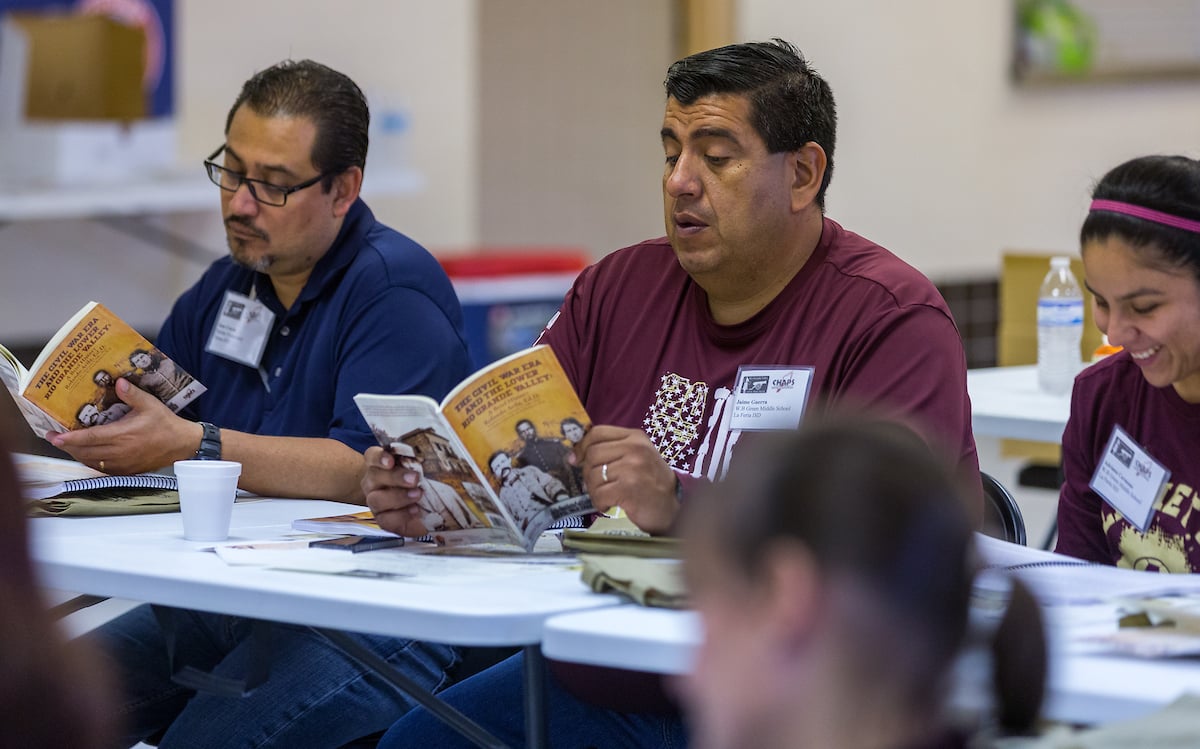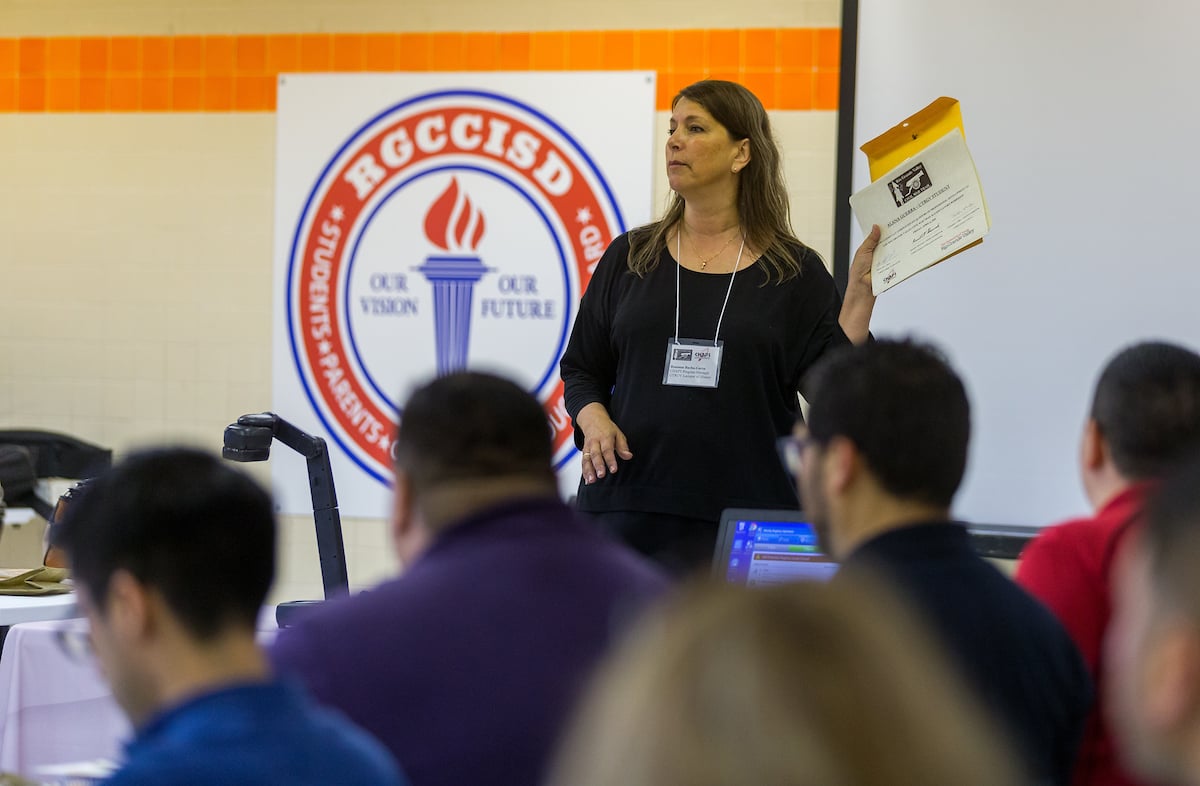 ABOUT UTRGV
The University of Texas Rio Grande Valley (UTRGV) was created by the Texas Legislature in 2013 as the first major public university of the 21st century in Texas. This transformative initiative provided the opportunity to expand educational opportunities in the Rio Grande Valley, including a new School of Medicine, and made it possible for residents of the region to benefit from the Permanent University Fund – a public endowment contributing support to the University of Texas System and other institutions.
UTRGV has campuses and off-campus research and teaching sites throughout the Rio Grande Valley including in Boca Chica Beach, Brownsville (formerly The University of Texas at Brownsville campus), Edinburg (formerly The University of Texas-Pan American campus), Harlingen, McAllen, Port Isabel, Rio Grande City, and South Padre Island. UTRGV, a comprehensive academic institution, enrolled its first class in the fall of 2015, and the School of Medicine welcomed its first class in the summer of 2016.