Monday, April 9, 2018
  Around Campus
By Maria Elena Hernandez
South Padre Island, Texas – Many people think life in the Rio Grande Valley started when Spain began handing out land grants. But the work of one junior at The University of Texas Rio Grande Valley could help change that impression.
Brandi Reger, a UTRGV interdisciplinary major, is examining the geochemical and statistical characteristics of rock types used to make stone tools in the Rio Grande Valley.
"It's basically opening up a window onto 10,000 years of occupation in the Valley, that people were actually living and working here," she said.
Reger will present her stone tools research project during the Society for American Archeology's 83rd annual meeting, April 11-15 in Washington, D.C.
The project is possible because of the unique chert found in the Rio Grande Valley, she said. In general terms, chert is a type of rock made of microcrystalline quartz that can form in different ways.
"This is probably the only place in the world that you're going to find a kind of chert outcrop that we have, because it's related to a volcanic ash deposit in Starr County," Reger said. "If I were in anywhere else in the world, and I'm just looking at a bunch of gravel stuff, I couldn't tell the gravel from anything else."
But that chert outcrop in Starr County has a specific geochemical signature, which is measured with a portable X-ray fluorescence instrument or, as Reger once referred to it, a "super cool X-ray gun."
"South Texas is really unique in that we don't have a lot of rocks, so people had to use special unique materials," she explained. "When you get over here toward the coast, you'll find most the tools are made from shells, and they reserve the chert for the drills and the really hard tools they wanted to make."
The chert was re-shaped frequently until only slivers remained, she said, because the supply for people near the coast was limited.
"When you get to Starr County, you get the pretty stuff because they had the better rocks to work with," Reger said.
Multiple Golondrina-type points (a type of sharp point used on arrows and other projectiles) were found.
"That is a point style that's about 10,000 years old. We know with dating and multiple avenues of evidence that that's 10,000 years old, and we found multiple of those made from this resource in Starr County," she said.
Reger's enthusiasm about the findings and the research into stone tools already has taken her to an archeological site in Turkey with the Institute for Field Research.
"That was awesome," she said, smiling broadly.
There, she worked at a site that was discovered to be a village at least 10,000 years old. When she returned to the Rio Grande Valley, she was eager for more. 
"I was just looking for any research project that there was, and my professors have been investigating that specific outcrop in Starr County," she said.
They needed someone to scan all the samples. "Then I just took it from there," Reger said.
Faculty from the UTRGV College of Sciences and College of Liberal Arts are advising her on the project. Associate Professor Dr. Juan Gonzalez, and Lecturer Dr. James Hinthorne, both with the UTRGV School of Earth, Environmental, and Marine Sciences (SEEMS) are advisors for the geology and geochemical aspects. Dr. Russell Skowronek, associate dean of the UTRGV College of Liberal Arts and a history professor, is advising on the archaeological component.
Reger said she hopes to continue working on the research as a graduate student.
 
"Most people think that the history of the United States starts with colonization, with the Europeans, and that once the Europeans came, the story gets interesting and that's when things start," she said.
"But I'm trying to show that the story was already interesting. There were people here living multiple different ways, and their story needs to be told, too. And I think that that's the most important part of my research - the past stories," Reger said.
GALLERY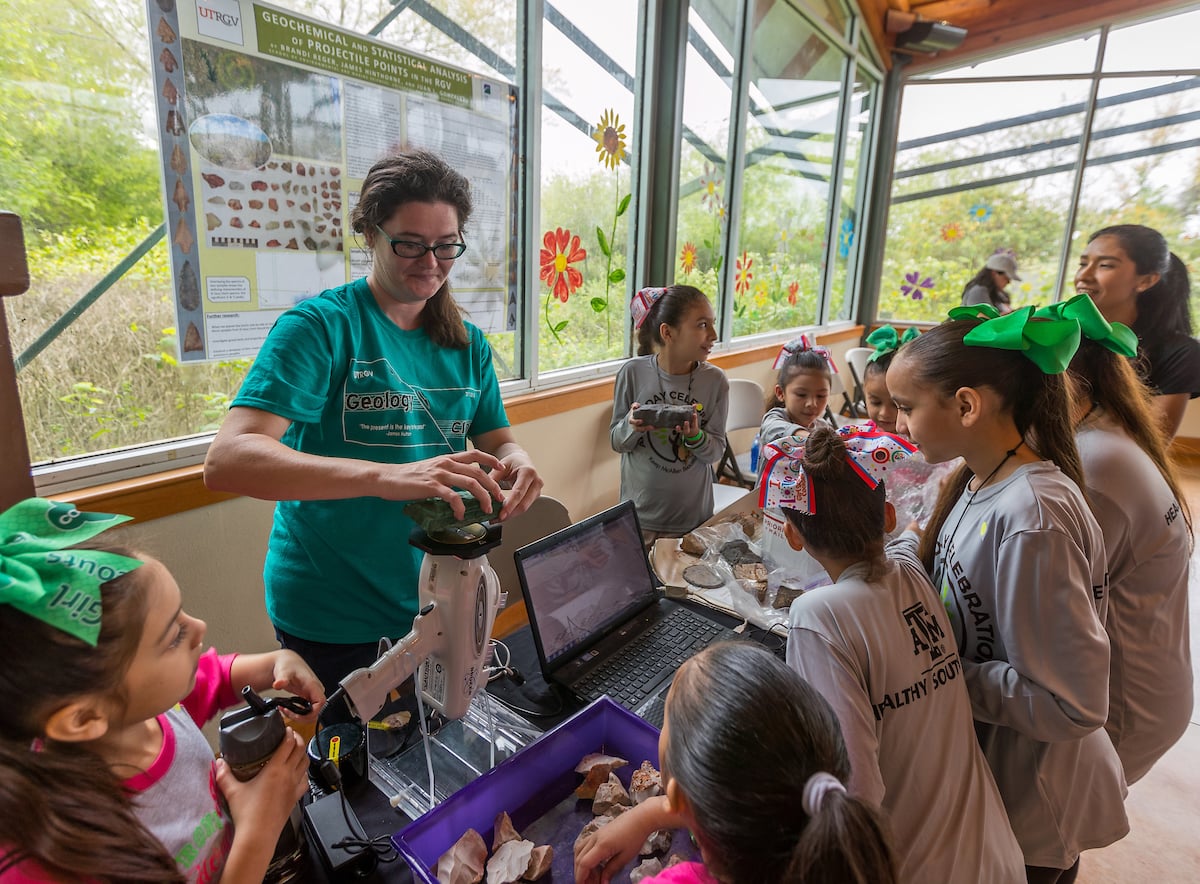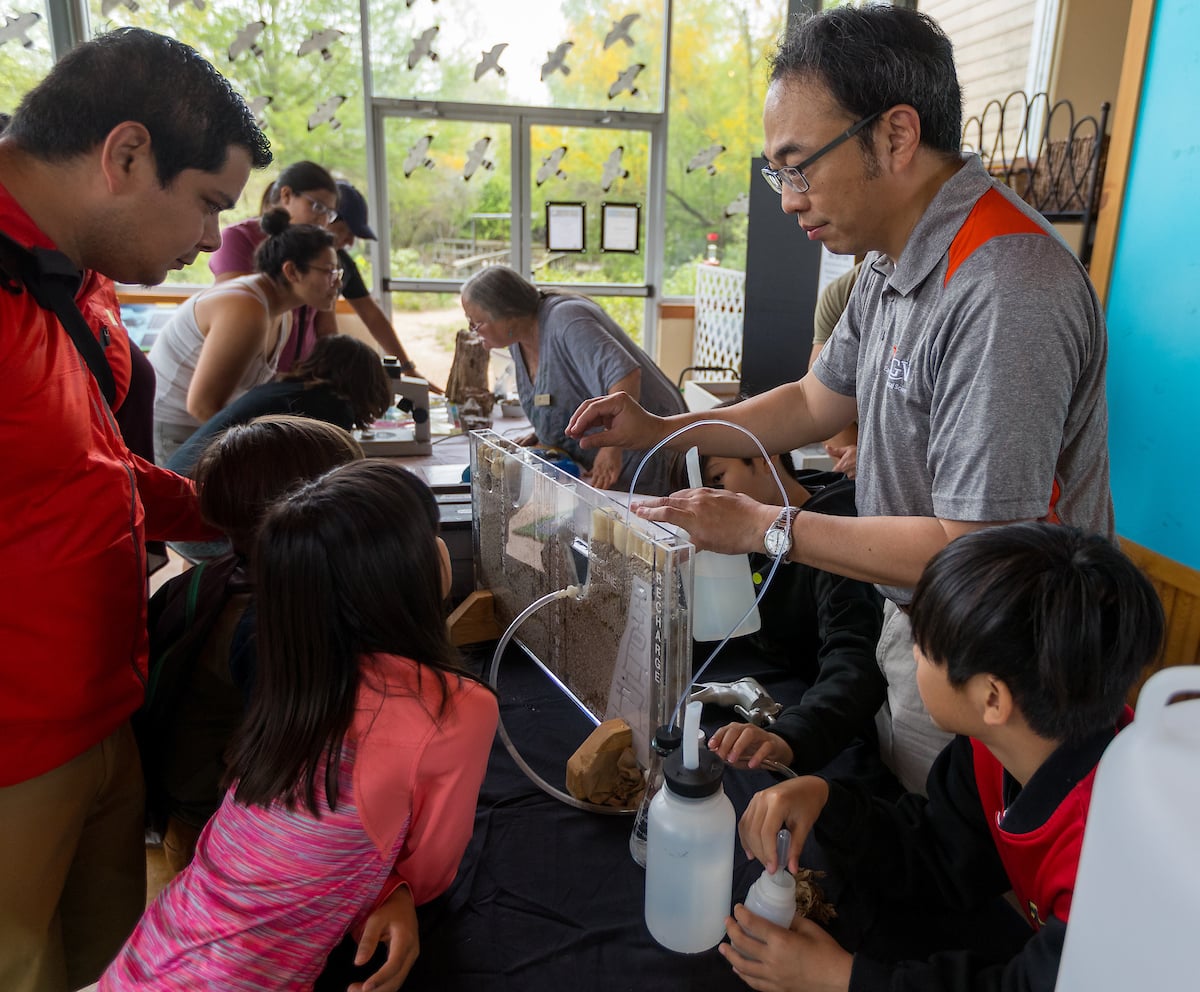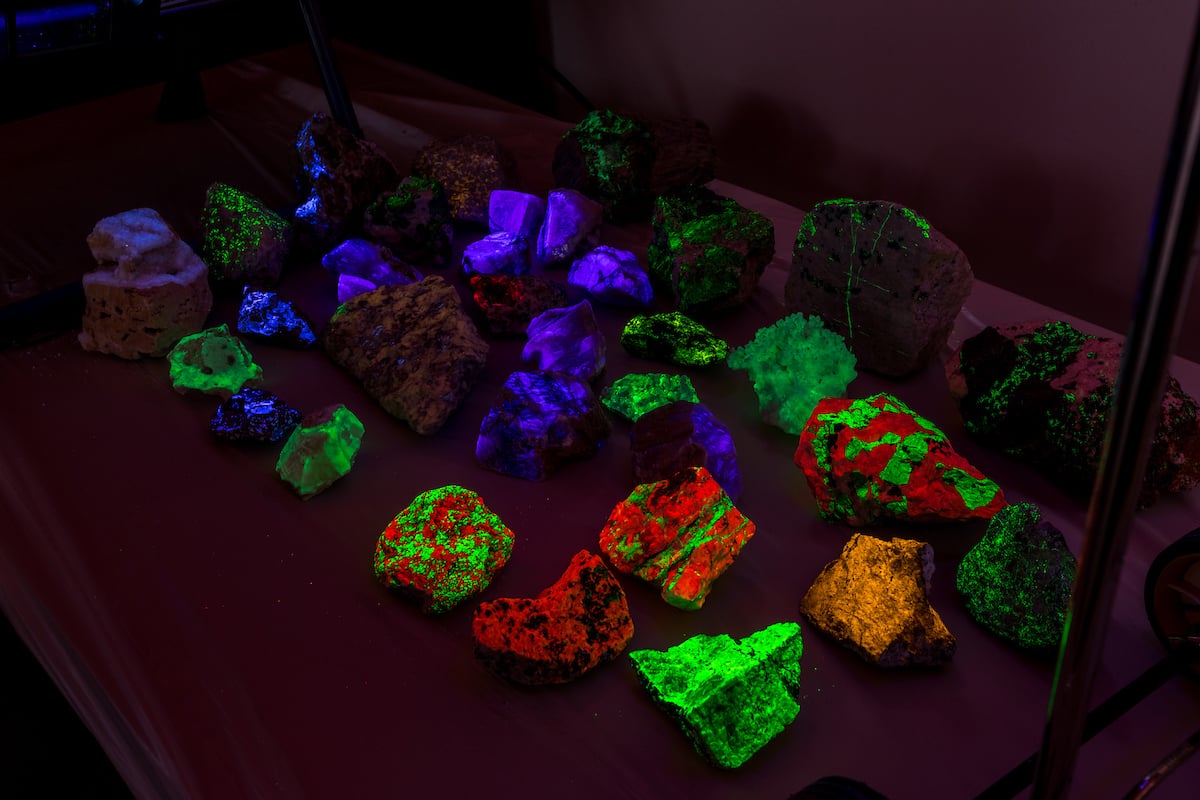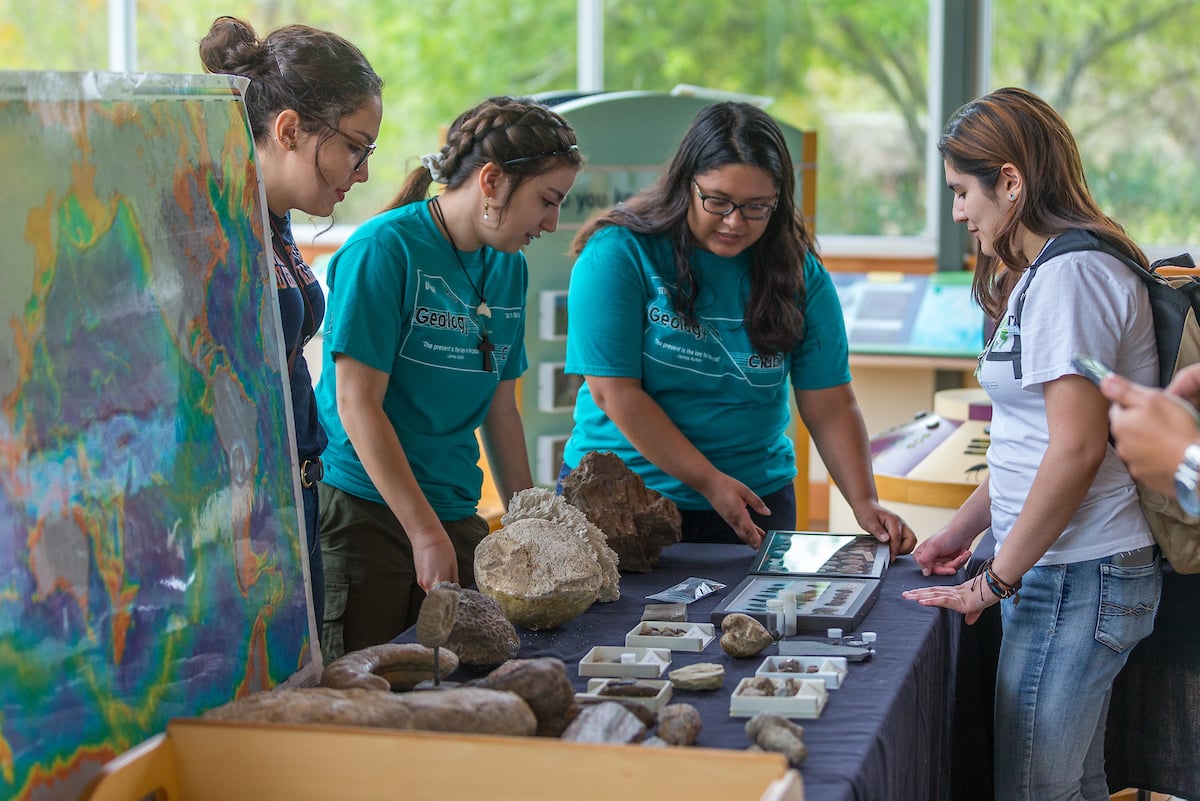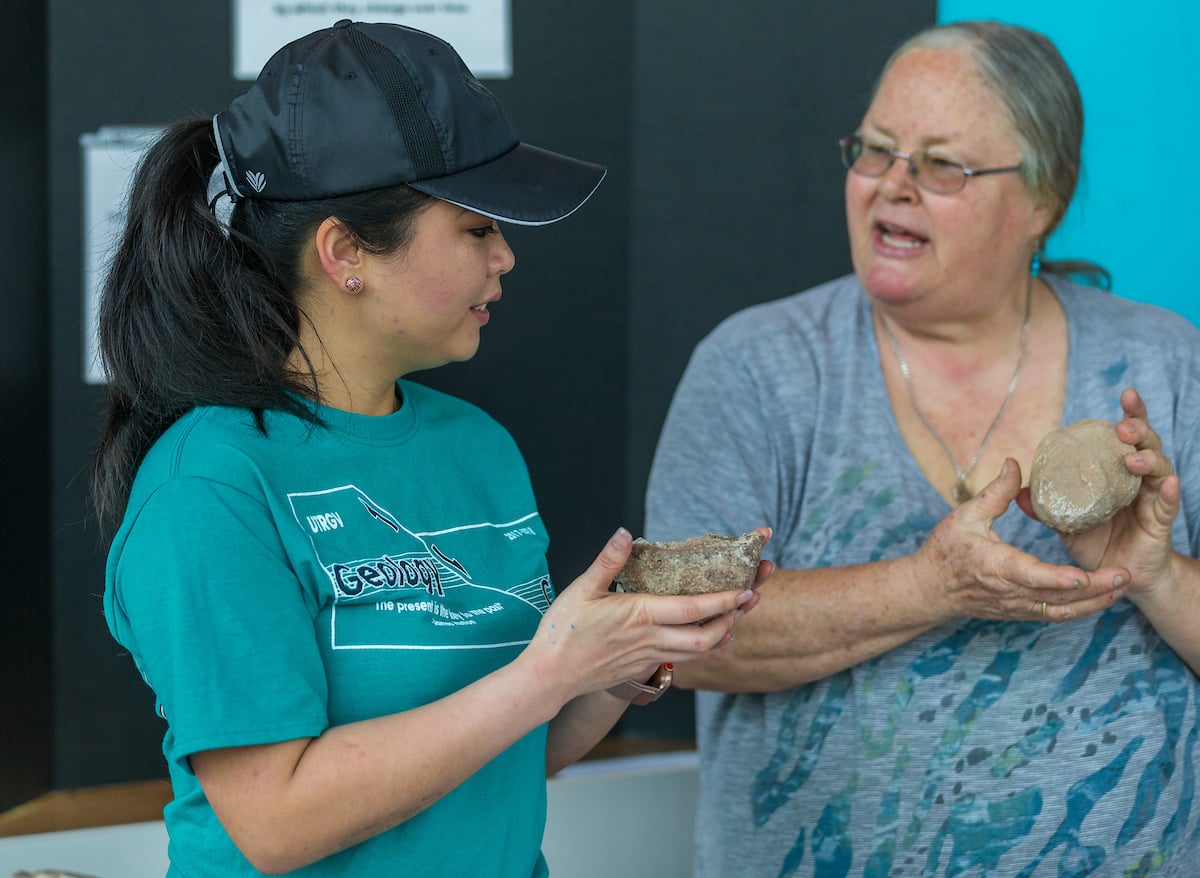 ABOUT UTRGV
The University of Texas Rio Grande Valley (UTRGV) was created by the Texas Legislature in 2013 as the first major public university of the 21st century in Texas. This transformative initiative provided the opportunity to expand educational opportunities in the Rio Grande Valley, including a new School of Medicine, and made it possible for residents of the region to benefit from the Permanent University Fund – a public endowment contributing support to the University of Texas System and other institutions.
UTRGV has campuses and off-campus research and teaching sites throughout the Rio Grande Valley including in Boca Chica Beach, Brownsville (formerly The University of Texas at Brownsville campus), Edinburg (formerly The University of Texas-Pan American campus), Harlingen, McAllen, Port Isabel, Rio Grande City, and South Padre Island. UTRGV, a comprehensive academic institution, enrolled its first class in the fall of 2015, and the School of Medicine welcomed its first class in the summer of 2016.