Tuesday, March 27, 2018
  Alumni, Announcements
By News and Internal Communications
RIO GRANDE VALLEY, TEXAS - Two University of Texas Rio Grande Valley faculty and one alumna have been approved to join the Texas Institute of Letters, an honor society that recognizes literary achievement among Texas writers.  
Named were Professor Steven Schneider and Assistant Professor Jose Rodriguez, both of whom teach MFA creative writing in UTRGV's College of Fine Arts, and one alumna of UT Pan American, Katherine Hoerth.
The TIL was founded in 1936 and has consisted of the state's most respected writers, including Pulitzer Prize, National Book Award and Academy Award winners. This year, 19 writers are inductees.
"We have a record number of distinguished writers elected this year," TIL President Steven L. Davis said. "The bar to get elected to the Institute is high, so this shows that Texas is now home to a number of major writers that we should be very proud of. Our literary arts are flourishing."
The 19 selected – including Willie Nelson, the first songwriter on the TIL roster – will be inducted April 6-7 at the annual TIL meeting in San Antonio.
DR. JOSE RODRIGUEZ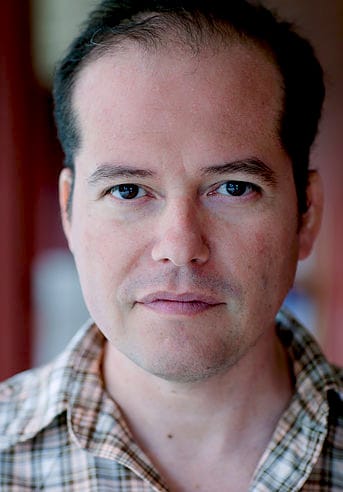 McAllen native Rodriguez teaches in the Creative Writing (MFA) program at UTRGV, his alma mater, and growing up in the Rio Grande Valley is a central theme in his work.
"My work is rooted in memory and place, in the construction of the concepts of self, home and belonging — in the myriad ways personal experience and our perception of it is rooted in what we've been taught or what we've absorbed from the world around us," he said. "I'm interested in socially engaged literature and writing that never forgets the self when exploring the other."
He says teaching at the institution he once attended is a truly unique and rewarding experience.
"As a first-generation college student, higher education was a new world, with a new discourse and expectations," he said.  "I struggled, early on, at least compared to high school. But then I got the hang of it. As faculty, it's a new relationship to learning. Now I'm the facilitator, the one leading the classroom, though of course none of us is ever done learning. The eagerness and motivation of students inspire me."
Rodriguez is a poet, memoirist, translator and author of several books, as well as the recipient of several awards, including a TIL award for poetry. His work has appeared in The New Yorker magazine, Poetry, and other publications.
"Being inducted into the Texas Institute of Letters is very gratifying, very affirming of my work," he said. "TIL is an institution I respect for its commitment to promoting and supporting writers in Texas."
DR. STEVEN SCHNEIDER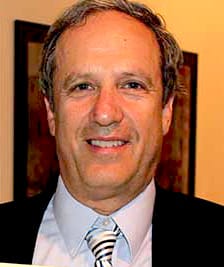 Schneider teaches in the Master of Fine Arts (MFA) Creative Writing program, which he founded during his time as chair of the Department of English at UTPA from 2001 to 2007.
Since moving to the Rio Grande Valley in 2001, living on the border has served as a source of inspiration for his work – most evident in his books Borderlines: Drawing Border Lives and The Magic of Mariachi. Both books are illustrated by his wife, Reefka Schneider.
"Our work was inspired by field trips we took along both sides of the border, where we met and talked to people," he said. "Our goal was to portray the humanity of people on both sides of the border and promote cross-cultural understanding."
Schneider was chosen this fall to give the inaugural UTRGV Distinguished Faculty Colloquium series lecture. He has received five National Endowment for the Arts Big Read grants, and has won a Poetry Fellowship and Residency from the Helene Wurlitzer Foundation, and a Poetry Fellowship from the Nebraska Arts Council.
"I am honored and excited to be elected by my peers to the Texas Institute of Letters, which includes such distinguished writers as Sandra Cisneros, Larry McMurtry and Cormac McCarthy," Schneider said.
KATHERINE HOERTH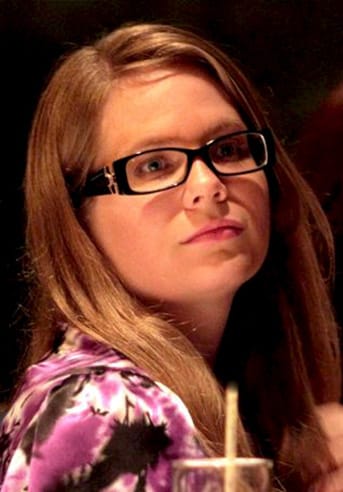 Alumna Hoerth was a part of the 2007 inaugural class of the Creative Writing (MFA) program at UT-Pan American, where she earned her bachelor's degree in English. She worked as a public school teacher while earning her master's degree and graduated from the program in 2011.
Much of Hoerth's work is rooted in feminist theory. She is the author of two books of poetry and is the winner of TIL's 2015 Helen C. Smith Memorial Award for Best Book of Poetry Poet for Goddess Wears Cowboy Boots. She is incoming director of Lamar University Literary Press, where she is a professor of creative writing.

"The first poem that I wrote for a creative writing class — that I was actually proud of — was a feminist poem about baking cake," Hoerth said, chuckling. "From the beginning, that's always kind of been where my work's gone."
Hoerth will be inducted alongside two professors she considers her mentors.
"Having someone who was more experienced and who knew a lot more about poetry than I did as a guide while putting my thesis together was really invaluable," she said of Schneider.  
"These people really helped me and they made my journey smoother," she said. "I always had people to go to for advice, so to be recognized in the same light as them is a big honor."
ABOUT UTRGV
The University of Texas Rio Grande Valley (UTRGV) was created by the Texas Legislature in 2013 as the first major public university of the 21st century in Texas. This transformative initiative provided the opportunity to expand educational opportunities in the Rio Grande Valley, including a new School of Medicine, and made it possible for residents of the region to benefit from the Permanent University Fund – a public endowment contributing support to the University of Texas System and other institutions.
UTRGV has campuses and off-campus research and teaching sites throughout the Rio Grande Valley including in Boca Chica Beach, Brownsville (formerly The University of Texas at Brownsville campus), Edinburg (formerly The University of Texas-Pan American campus), Harlingen, McAllen, Port Isabel, Rio Grande City, and South Padre Island. UTRGV, a comprehensive academic institution, enrolled its first class in the fall of 2015, and the School of Medicine welcomed its first class in the summer of 2016.