University earns high honors on national sustainability assessment

  Thursday, March 1, 2018
  Alumni, Announcements
By Marci Caltabiano-Ponce
RIO GRANDE VALLEY, TEXAS – The University of Texas Rio Grande Valley is the first in the UT System and one of only three universities in Texas to earn "Gold" status for its sustainability initiatives.
The designation is awarded by the Association for the Advancement of Sustainability in Higher Education's Sustainability Tracking, Assessment & Rating System (AASHE STARS)
In 2015, UTRGV's sustainability initiatives were first recognized by AASHE STARS with a Silver rating.
UTRGV President Guy Bailey said the recently acquired gold rating strengthens the resolve of the UTRGV leadership to further integrate sustainability into the university's institutional fabric.
"These accomplishments derive from our university's commitment to sustainable development, as expressed in our mission and strategic plan. Through this established foundation, UTRGV is empowering students and the public via initiatives that connect them with sustainable concepts to improve our region and our world," Bailey said.
Endorsement from AASHE STARS, the nation's largest organization for sustainability in higher education, is a strong validation of a campus's sustainability integration. The STARS assessment process and resulting ratings also are used as the basis for The Princeton Review's list of "Green Colleges," as well as Sierra's list of "Cool Schools."
AASHE measures a university's commitment to sustainability by analyzing a self-reporting host of factors and quantifiable data covering all areas of a campus, including academics, research, community partnerships, operations and administrative planning. The year-long process of collecting information is rigorous and all-encompassing, and this latest version of STARS was the most comprehensive yet, covering more than 70 credits.
Gathering, analyzing, and inputting data provided by responsible parties from almost every department at UTRGV required the full attention of the UTRGV Office for Sustainability's (OFS) staff members and graduate research assistants.
With a university-wide understanding of the goals outlined by STARS, developing a more sustainable environment on campus has become a university-wide initiative. Subsequently, university leadership is gathering key stakeholders into teams that will address educating for sustainable development.
"UTRGV's recently achieved gold rating confirms that we are among the leading universities in the country for making an impact on students and the community by institutionalizing sustainability," said Marianella Franklin, chief sustainability officer at the UTRGV Office for Sustainability.
"Knowing where we stand – and where our opportunities lie – allows us to move forward. We will build a better future, and together we will achieve sustainable development," Franklin said.
"Although STARS is an extensive and arduous survey, we look forward to seeing our institutional efforts unfold year after year, as we aspire to achieve a 'Platinum' rating for our next comprehensive application in 2020."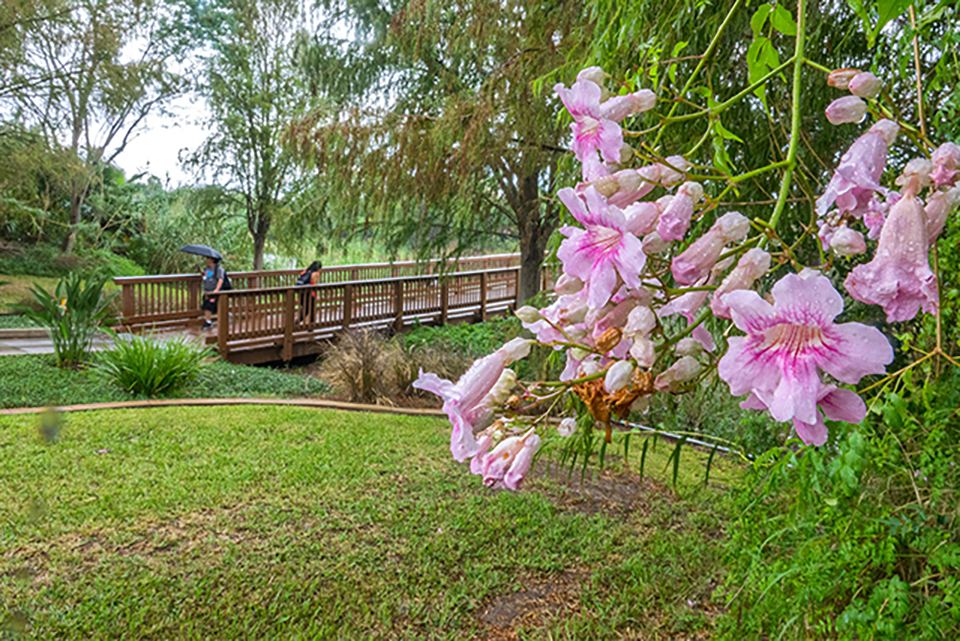 ABOUT UTRGV
The University of Texas Rio Grande Valley (UTRGV) was created by the Texas Legislature in 2013 as the first major public university of the 21st century in Texas. This transformative initiative provided the opportunity to expand educational opportunities in the Rio Grande Valley, including a new School of Medicine, and made it possible for residents of the region to benefit from the Permanent University Fund – a public endowment contributing support to the University of Texas System and other institutions.
UTRGV has campuses and off-campus research and teaching sites throughout the Rio Grande Valley including in Boca Chica Beach, Brownsville (formerly The University of Texas at Brownsville campus), Edinburg (formerly The University of Texas-Pan American campus), Harlingen, McAllen, Port Isabel, Rio Grande City, and South Padre Island. UTRGV, a comprehensive academic institution, enrolled its first class in the fall of 2015, and the School of Medicine welcomed its first class in the summer of 2016.