Thursday, February 22, 2018
  Around Campus
By Victoria Brito
Rio Grande Valley, Texas – Mr. Amigo 2017 Pedro Fernández was greeted with enthusiasm and fanfare Thursday in Brownsville, during a Charreada celebration co-hosted by The University of Texas Rio Grande Valley and Texas Southmost College.
The two higher-education institutions presented the event at the TSC Performing Arts Center, where hundreds of people gathered to welcome Fernandez for the 81st Charro Days celebration.
Fernández, 48, is a Latin Grammy-winning singer, songwriter, actor and TV host. He has released 39 albums, and starred in seven soap operas and 25 movies, including his breakout role in La niña de la mochila azul. He was a child actor, and his career now spans 40 years.
During the presentation, UTRGV Deputy President Dr. Janna Arney and TSC President Dr. Jesús Rodrigúez gave welcoming remarks. Rodriguez, who has been with the community college since the fall semester, was celebrating his first Charro Days.
The TSC Raul J. Guerra Early Childhood Center toddlers danced to a medley of Fernandez's hits, prompting him to join the children in dance as the audience cheered.
"That is a tough act to follow," Arney said of the children as she took the podium.
"For the past 81 years, Charro Days continues to be such an important part of our community in this beautiful place we call our home. In Brownsville and across the border, the international harmony and the friendship between our cities and our countries are … why we are here today for this special event," she said.
Sergio Martinez, Mr. Amigo Association president and UTRGV director of residence life, officially welcomed Fernandez.
"The Mr. Amigo Association's task is selecting a distinguished Mexican representative that will help us promote binational unity and friendship. This year's Mr. Amigo is, without a doubt, the ideal candidate to promote this message," Martinez said.
As Fernandez approached the podium to speak, the audience's enthusiastic response was loud and sustained
"Thank you for inviting me, and for recognizing the work that I've been doing for 40 years," he said. "You know, 40 years, they sound easy. But it has been years of hard work and I am very happy that God is allowing me to do this for so long."
Fernandez thanked the public, his fans and those behind the scenes for supporting his decades-long career. 
"Without their support and you all none of this would be possible, so thank you from the bottom of my heart," he said.
As Fernandez finished his remarks, the crowd begged for a song, so he offered an impromptu a capella version of his hit song Amarte a la antigua,
He also performed his very first song, recorded when he was a child, La niña de la mochila azul,accompanied by UTRGV Marachi Aztlán.
Beatriz Ulloa, a UTRGV legacy alumna of UTB/TSC, said she is a longtime fan of Fernandez and attended the event to see him perform live.
"He started his career here as a kid and he has been an outstanding figure in the entertainment industry. He makes the perfect Mr. Amigo," she said.
GALLERY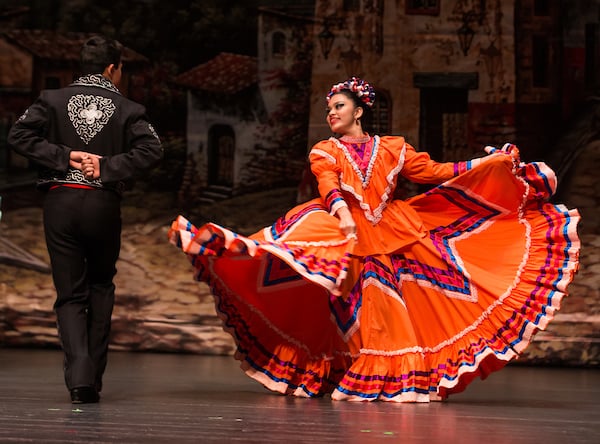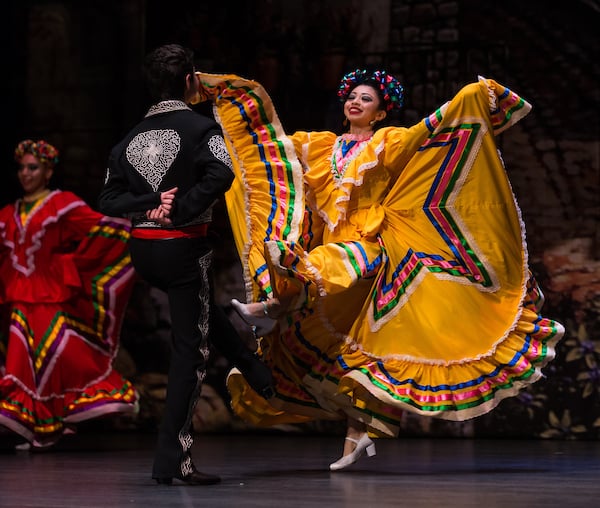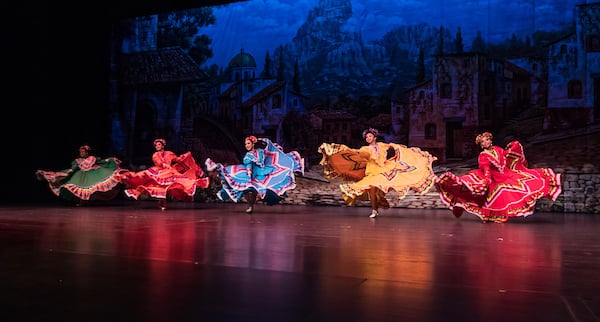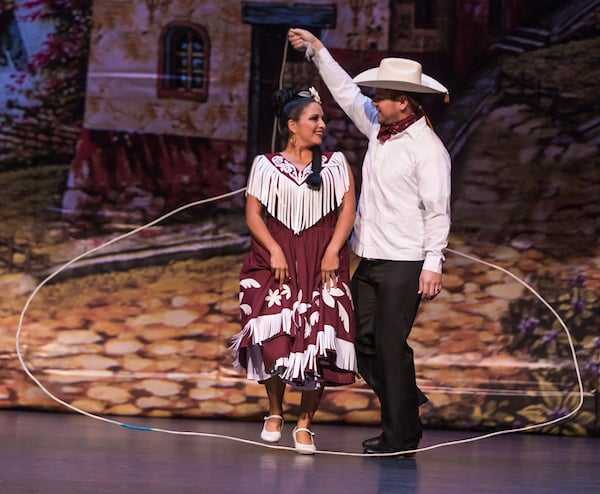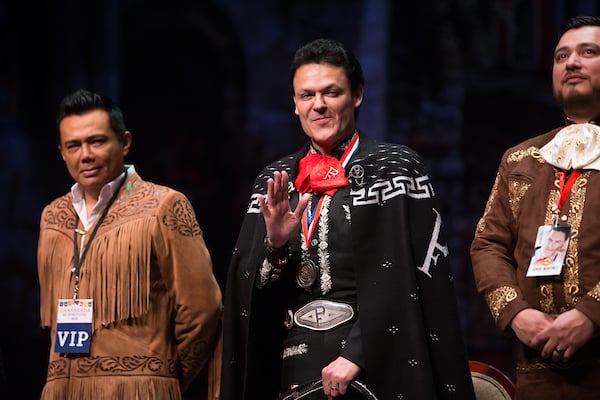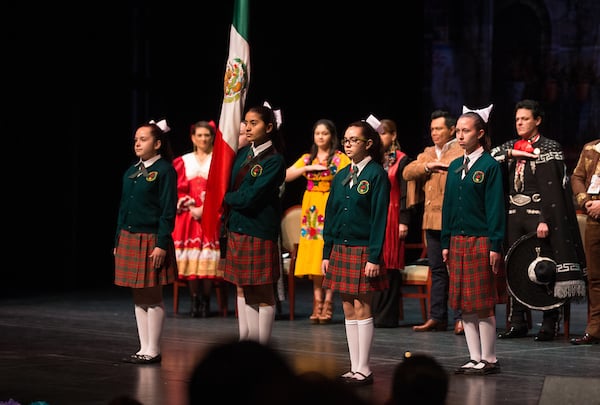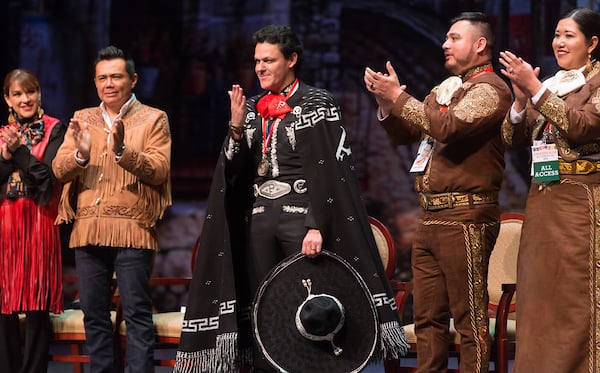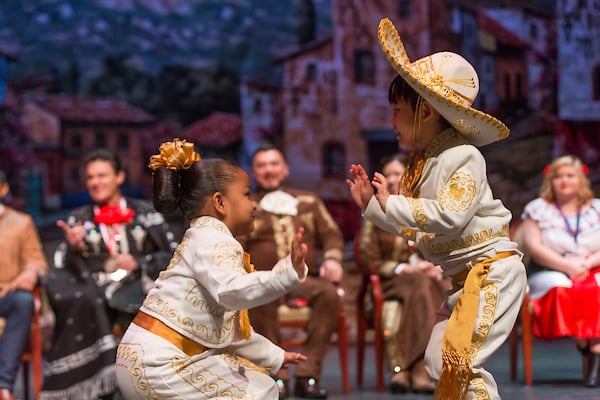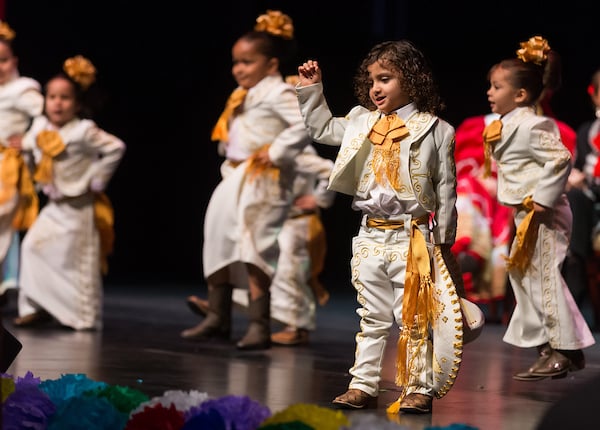 ABOUT UTRGV
The University of Texas Rio Grande Valley (UTRGV) was created by the Texas Legislature in 2013 as the first major public university of the 21st century in Texas. This transformative initiative provided the opportunity to expand educational opportunities in the Rio Grande Valley, including a new School of Medicine, and made it possible for residents of the region to benefit from the Permanent University Fund – a public endowment contributing support to the University of Texas System and other institutions.
UTRGV has campuses and off-campus research and teaching sites throughout the Rio Grande Valley including in Boca Chica Beach, Brownsville (formerly The University of Texas at Brownsville campus), Edinburg (formerly The University of Texas-Pan American campus), Harlingen, McAllen, Port Isabel, Rio Grande City, and South Padre Island. UTRGV, a comprehensive academic institution, enrolled its first class in the fall of 2015, and the School of Medicine welcomed its first class in the summer of 2016.