Thursday, February 22, 2018
  Alumni, Announcements
By News and Internal Communications
Edinburg, Texas – Engineering is commonly known as a male-dominated profession. But The University of Texas Rio Grande Valley's College of Engineering and Computer Science is striving to shift that demographic and break stigmas by inspiring young women to become engineers.
On Thursday, during its first Engineering Week Girl Day, more than 30 high school girls, all students from Progreso and Weslaco, visited the UTRGV Edinburg Campus for a day dedicated exclusively to sparking their interests in a field in which women continue to be underrepresented.
During Girl Day, students took part in numerous activities, such as live demonstrations, hands-on activities and presentations, all presented by UTRGV engineering faculty.
Edna Orozco, lecturer in the Manufacturing and Industrial Engineering Department and one of the faculty members who helped organize the event, said seeing accomplished female engineers can be enough to suppress the stigma behind women in STEM.
"They usually think of men as being smarter than women, but when they see our female faculty presenting their projects, they think, 'Wow. Well, I can do the same,'" Orozco said.
As the students filed into the Engineering Building, they were greeted by the faces of UTRGV's female engineering faculty displayed on a large TV screen at the entrance.
"If you see the actual field of engineering, we aren't that many," Orozco said. "It's our duty to instill this into the girls, and that's why we do these activities."
At the beginning, only one girl said she was interested in engineering, Orozco said. But after the first presentation, the number spiked to eight.
Jackie Valenzuela, a senior at Progreso High School and soon-to-be UTRGV freshman, said attending "Girl Day" changed the way she looks at engineering, and has inspired her to explore the field when she starts college.
"When I first got here, engineering wasn't something I was particularly interested in," she said. "Now, it's something that I'm really looking forward to studying. I used to only associate engineering with cars and things like that, but now I know that you can work with clothes, makeup or just daily things that you find problems with. If you have the mentality to find a solution, then you can achieve it."
Engineering Week started Sunday, Feb. 18, and continues into Saturday, Feb. 24, on the Edinburg Campus. Organizers say the weeklong event is an opportunity to reach out to young students so they can visit the university and see what engineering is all about.
For more information on Engineering Week, visit http://www.discovere.org/our-programs/engineers-week. 
GALLERY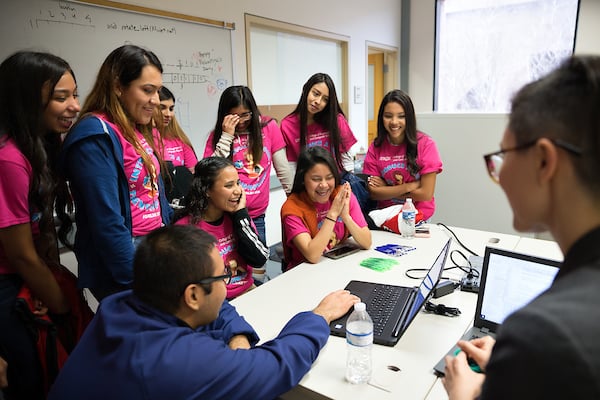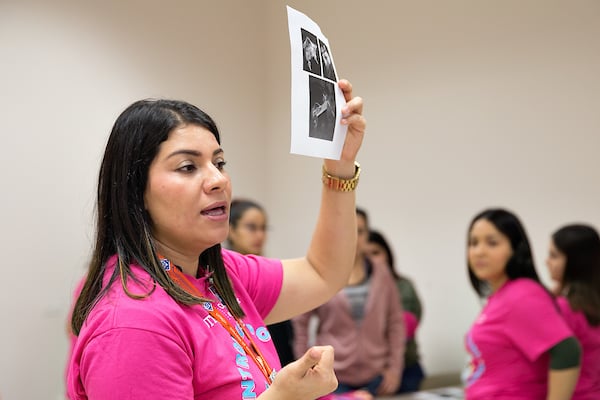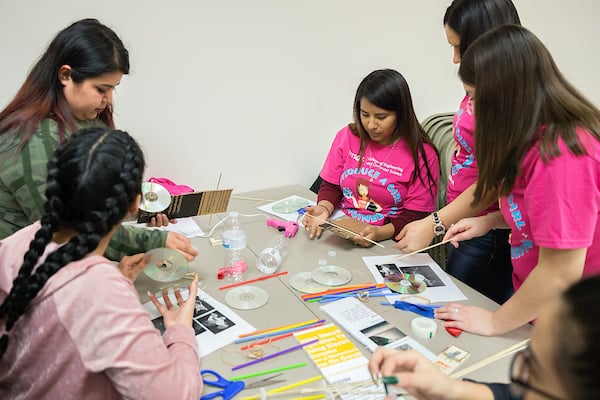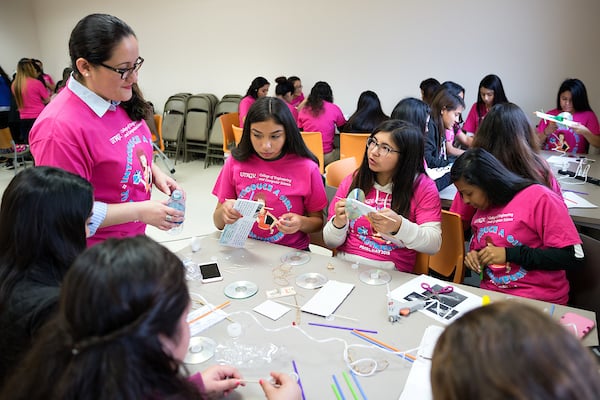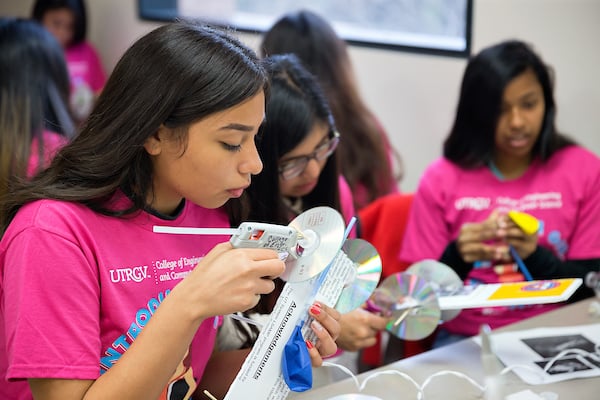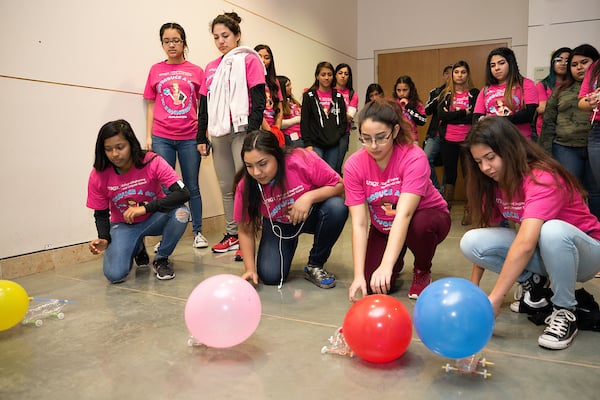 ABOUT UTRGV
The University of Texas Rio Grande Valley (UTRGV) was created by the Texas Legislature in 2013 as the first major public university of the 21st century in Texas. This transformative initiative provided the opportunity to expand educational opportunities in the Rio Grande Valley, including a new School of Medicine, and made it possible for residents of the region to benefit from the Permanent University Fund – a public endowment contributing support to the University of Texas System and other institutions.
UTRGV has campuses and off-campus research and teaching sites throughout the Rio Grande Valley including in Boca Chica Beach, Brownsville (formerly The University of Texas at Brownsville campus), Edinburg (formerly The University of Texas-Pan American campus), Harlingen, McAllen, Port Isabel, Rio Grande City, and South Padre Island. UTRGV, a comprehensive academic institution, enrolled its first class in the fall of 2015, and the School of Medicine welcomed its first class in the summer of 2016.