Friday, January 12, 2018
  Around Campus, Student Life
By Maria Elena Hernandez
RIO GRANDE VALLEY, TEXAS – The season of goodwill brought with it a rise in charitable donations. But while the season has ended, the need hasn't.
Often unexpected among people without homes and food are college students. But a 2016 report called Hunger on Campus shows 20 percent of students at four-year institutions had very low food security, which means they lack "reliable access to sufficient quantities of affordable, nutritious food." More than half of first-generation college students were food insecure.
"There are a lot of students in need," said Clarissa De La Fuente, Student Food Pantry coordinator at The University of Texas Rio Grande Valley.
Both the UTRGV Edinburg and Brownsville campuses have a food pantry available to students. They were established prior the 2016 report. It's a service many students are surprised – and happy – to hear about.
"Some of them cry," De La Fuente said.
The coordinator said the food pantry is promoted through events, workshops, social media and word of mouth. Student Accessibility Services and housing services also refer students to the Student Food Pantry.
About 300 to 400 students use the UTRGV Food Pantry's services each semester. But some students who are in genuine need are hesitant to take advantage of the food pantry.
"There's a stigma. They're afraid. They're ashamed, more than anything, to come," De La Fuente said.
The Hunger on Campus report shows food insecurity is not limited to a specific student profile or population. Those affected can include students who are employed, have campus meal plans, and receive financial aid.
The UTRGV Student Food Pantry coordinator said the free food at the pantry is available to any student.
"This is for students. If they have food stamps, Medicaid, government help, they can still come and get their food," De La Fuente said.
Students are able to get 30 to 40 pounds of nonperishable items a week. They first need to fill out an enrollment form on the Student Food Pantry website and another form in person at the food pantry.
De La Fuente or one of the three attendants will provide a list of food available and pack the groceries selected.
"They have to bring their student ID and their bag (for groceries)," she said.
Popular items in the food pantry are tuna, milk and fresh vegetables. According to the Student Food Pantry coordinator, donations make up 80 percent of the food available, and 20 percent comes from the Food Bank of the RGV. They also collect fresh items, like kale, green beans and lettuce, from the community garden.
"We plant in the fall, and in spring we harvest, so this semester we'll be able to have fresh items for them," De La Fuente said.
Fresh items are especially sought out by students who are vegetarians. A list of the most requested items is on the Student Food Pantry website and posted at the Brownsville and Edinburg locations. One of the items on that list is also one of the simplest – water. 
Anyone interested in donating can drop off items at either of the campus locations.  
The Student Food Pantry in Brownsville is in Cortez Hall, Room 224.
The Edinburg location is University Center, Room 114.
University departments or businesses interested in helping can sign out a bin from the Student Food Pantry to use for collecting food donations. Monetary donations can be made online.
During the holiday season, the Student Food Pantry collects another item – winter coats. While they've stopped collecting them at this time, there are still a few coats available for distribution.
De La Fuente said she hopes to spread the word about the Student Food Pantry.
"This is a good program for the students, and many students don't know about us," she said.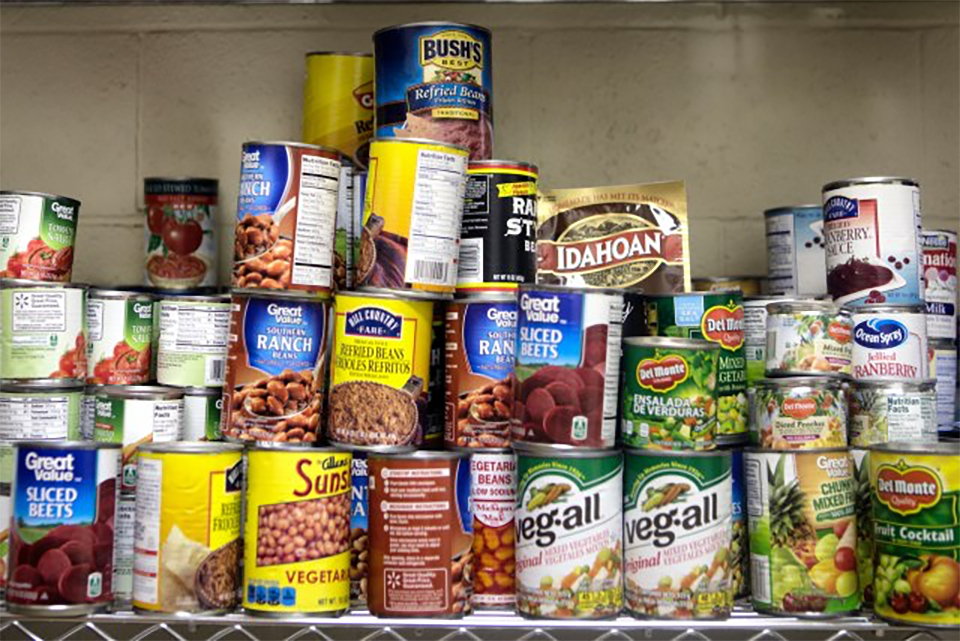 ABOUT UTRGV
The University of Texas Rio Grande Valley (UTRGV) was created by the Texas Legislature in 2013 as the first major public university of the 21st century in Texas. This transformative initiative provided the opportunity to expand educational opportunities in the Rio Grande Valley, including a new School of Medicine, and made it possible for residents of the region to benefit from the Permanent University Fund – a public endowment contributing support to the University of Texas System and other institutions.
UTRGV has campuses and off-campus research and teaching sites throughout the Rio Grande Valley including in Boca Chica Beach, Brownsville (formerly The University of Texas at Brownsville campus), Edinburg (formerly The University of Texas-Pan American campus), Harlingen, McAllen, Port Isabel, Rio Grande City, and South Padre Island. UTRGV, a comprehensive academic institution, enrolled its first class in the fall of 2015, and the School of Medicine welcomed its first class in the summer of 2016.