Sub Menu Toggle
Josabeth Navarro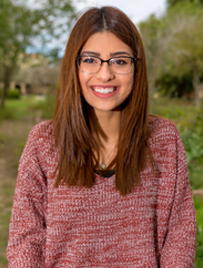 Name: Josabeth Navarro
Age: 22
Major: Environmental Science
Hometown: Harlingen 
Why UTRGV?
I chose UTRGV because it offers excellent programs all while staying close to home. UTRGV has given me the opportunity to branch out to both campuses where I network with staff members and build a real relationship between my professors. I believe these relationships are crucial when it comes to looking for opportunities in the working field and UTRGV will continue to be a significant resource for me in the future.

What made you decide on your current major?
From a young age I have enjoyed nature and animals. I found myself wanting to make a difference, have a not so usual career and benefit the environment, which in turn benefits society and future generations. I also enjoy working with others and environmental science provides the best of both worlds. Environmental science provides many future career choices in STEM fields, while also giving us the knowledge to make a positive environmental impact in our community.
What do you like most about UTRGV?
I really like the relationships that I have built with my professors. It is very apparent that the professors are ready to help their students and are dedicated to catering the best experience. I appreciate all the effort that my professors have expressed throughout my education for me to become the best version of myself.
What are some of your favorite study spots on campus?
My favorite study spot in Brownsville is the Life and Health Science building, second floor. There are a few cubicles that offer a quiet spot to study. At the Edinburg campus, my favorite study area is the third floor in the library; it's so quiet.
What does being a Vaquero mean to you?
A Vaquero takes pride in the Rio Grande Valley, their Hispanic heritage, culture and gives back to their community.  

What opportunities has UTRGV helped you find throughout your community?
South Texas soils are challenged with high pH and sodium levels that can reduce crop yields for farmers. Last summer I was able to collaborate with the McAllen Compost Facility in research to investigate soil nutrient dynamics across the growing season of sweet potatoes while assessing organic inputs that are produced in McAllen. In January, I was given the opportunity to present my findings at the Soil Science Society of America convention in San Diego, California. It was an amazing experience in which I was able to learn from others, network, and also receive feedback on the work I presented. I want to give a big thank you to UTRGV and my mentor Engil Pereira for making it all happen. We are hoping to publish these findings in a scientific article to bring awareness to climatical changes and soil conservation efforts. This research can bring South Texas one step closer to aiding local farmers that are confronted with soil challenges.

What are a few of your favorite books?
"Just Listen" by Sarah Dessen is a story about a young teen who struggles with finding herself after a traumatic experience. I enjoyed reading this encouraging story of a woman who learns to accept and love herself. "The Earth and I" by James Lovelock explains how the earth came to be, how humans have altered the earth and the natural resources that it yields. I believe it is important for us to know the natural world and this book can explain it well and provides beautiful visuals/paintings in the process.

What's in your playlist right now?
Katy Perry, The xx, Blink 182, Lil Dicky$, Lauv and Disney soundtracks.