Sub Menu Toggle
Louay Bachnak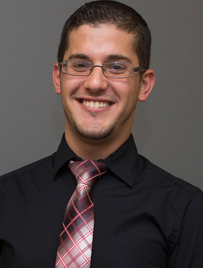 Name: Louay Bachnak
Age: 21
Major: Biology Pre-Med
Hometown: Corpus Christi 
Why UTRGV?
One of the main reasons I chose UTRGV is because of the professor to student ratio. I didn't want to be just a name on the roster, but wanted the one-on-one experience with professors. Here, the professors know us on a first-name basis and are always available not only to help us with academia, but also mentor us with our personal and professional lives. I was offered a full ride academic scholarship and I'm glad I came here because UTRGV offers various opportunities for students to grow outside the classroom. I've met incredible friends and amazing mentors who have made a positive impact on my life. 
What made you decide on your current major?
I have always had a passion to help others, even as a child, I used to put others' needs before mine. In high school, I found my interest in medicine, helping others improve their well-being. I dedicated endless hours volunteering at a local hospital and partook in various research projects identifying freshwater microorganisms. With my passion in medicine, I majored in biology and minored in chemistry, medical humanities, and honor studies to help me prepare for medical school. 
What are your plans after graduation?
After graduating from UTRGV, I plan on attending medical school. Still not sure what to specialize in; I want to keep my options open until I get more exposure. After medical school, I want to return to South Texas and give back to the community that gave me so much growing up. 
What are you involved in on and off campus?
My involvement on campus helped me become the person I am today. I was recently the president of the Campus Programming Board.  I am currently the chief of staff for the Student Government Association. This past year I was a mentor for the E.P.I.C. (Engaging Peers in College) mentoring program with the Office of Student Involvement where I provided guidance to incoming first-year students and helped them have a successful transition from high school to UTRGV. I am the recipient of the Engaged Scholars Award and currently working on a research project with the Department of Biology monitoring a pathogen in our local waters. 
What is your biggest accomplishment to date?
My biggest accomplishment is becoming the person I am today. Coming from Lebanon 10 years ago, I struggled adapting to the new lifestyle, and my middle school years can vouch for that. With my parents by my side, I excelled in high school, graduating valedictorian of my class. Coming to UTRGV, I became involved, which molded me as a student leader, increased my professional skills and networks, and indirectly helped me excel in my academics. 
What advice do you have for future students?
Be yourself, take risks, and grow. School can be tough sometimes, but don't let that hold you down; get up, and show them who you are. Follow your dreams and do what you love. UTRGV offers many resources and opportunities for growth, utilize them and grow as a well-rounded person. Most importantly, have fun and enjoy every moment of it!