Sub Menu Toggle
UTRGV communications major Cavazos awarded coveted AP Buster Haas internship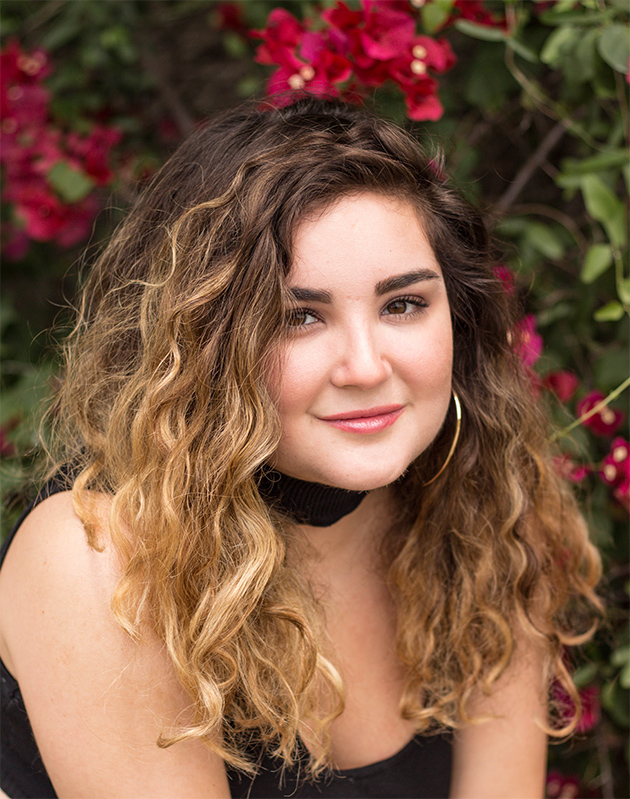 EDINBURG, TEXAS – MAY 30, 2017 – UTRGV mass communications student Elsa Cavazos has been selected by the board of the Texas Associated Press Managing Editors (TAPME) as one of three recipients of the summer 2017 Buster Haas Minority Internship.  
Cavazos will be working at the Tyler Morning Telegraph under the guidance of editor Allison Pollan. During her internship, she will work as an editorial intern, researching, reporting and writing stories as part of the daily newspaper's editorial staff.  
"We are thrilled to host a Buster Haas Minority Internship candidate again this year. We put interns to work just as we would any other reporter and we believe we're able to give students the real-world experience and skills to help them in their future careers," Pollan said. "We are looking forward to a productive summer." 
The Buster Haas Minority Internship Program, sponsored by the TAPME, aims to increase the number of minority journalists working in newsrooms across Texas.
Scholarship recipients serve a 10-week internship, and get a stipend of $1,000 per month in living expenses and $1,000 for moving expenses. When they return to college in the fall, they get an additional $500 scholarship.
In addition to Cavazos, the two other Buster Haas interns are Chevall Pryce from Texas A&M University, and Gloria Heredia from The University of Texas at El Paso.
Members of the Texas APME board said they had a difficult time deciding on their selections because of the high quality of the applicants from across the state, and engaged in serious deliberation and discussion prior to choosing their top candidates.  
Cavazos was born in Houston and lived in Tamaulipas, Mexico, until 2007, when her family moved to McAllen.  
She says her passion for writing started years ago, when she joined the yearbook staff at Cathey Middle School in eighth grade. That passion persisted into her time at McAllen Memorial High School, where she realized writing and interviewing were what she most wanted to do for the rest of her life.   
She has been a journalism judge for high school UIL events, and currently is working on her bachelor's degree in Mass Communications at UTRGV with a focus on print.

Cavazos said she is grateful to have been chosen for the opportunity to do what she loves among professionals in the industry.  
"I am excited to get started at The Tyler Morning Telegraph, and I know the experience will be an important step in my growth as a journalist and writer," she said. "I am grateful to have been chosen for this extraordinary opportunity." 
MEDIA CONTACTS 
Marci.Caltabiano@UTRGV.edu
UTRGV Director of News and Internal Communications / 956-665-2742