Sub Menu Toggle
Preparation and passion propels Vidal to receive coveted Regents' Award for teaching
By Gail Fagan
EDINBURG, TEXAS – OCT. 6, 2015 – Dr. Jorge Vidal says his teaching philosophy is not fancy.
"To me, it's like any other job. Just be ready, work hard, spend the time prepping for class. It's the same I would do in any job," he said.
"Students appreciate someone who takes the time to deliver the material effectively, who is not fumbling with it. Students feel that you respect their time and effort when you are well prepared."
Vidal, now a lecturer at The University of Texas Rio Grande Valley, was a lecturer I in economics and finance at The University of Texas-Pan American when he received the 2015 University of Texas System Regents' Outstanding Teaching Award (ROTA).
He is one of seven UTRGV faculty members (six from UTPA and one from The University of Texas at Brownsville / Texas Southmost College), who received the honor, which includes a monetary award of $25,000 and is among the most prestigious in the nation to recognize teaching excellence.
Vidal didn't plan to be a teacher. He earned his bachelor's degree in chemical engineering from the Universidad de Monterrey in Mexico in 1994. Unable to find the right job as an engineer when he relocated to the United States, he turned to his undergraduate education minor – business – and earned an MBA in finance from the University of Saint Thomas in Houston.
"This was in the late '90s, when the NASDAQ was going up and up and up. It was in the news all the time and I really got into it," he said.
He went on to earn a Ph.D. in finance in 2004 from UTPA, where his wife had obtained a faculty position. Vidal said he likes the quantitative aspects of his field, using equations, running models and forecasting. When asked by UTPA to teach as a graduate assistant, he learned that he enjoyed the interaction with students and the challenge of making the complex understandable to them.
"I just like helping them. I strive to help my students discover their potential and to believe that anything is possible if they are willing to put in the time and effort," said Vidal, who became a lecturer at UTPA in 2005.   
His strong commitment to the success of his students has produced exemplary results within the College of Business Administration (COBA), where in the past three years he has taught almost 1,000 students, helping stabilize enrollment and improving the test scores of students in the principles of finance sections he teaches. Students in his BBA in finance capstone course, taken by all senior finance students and used to assess a number of college-wide and department goals, placed in the 97 percentile in the nation in the Educational Testing Services Major Field Test, out of some 20,000 students, according to the latest assessment.
"His teaching is focused on relevancy that stimulates critical thinking. His joint use of theory and practice enables students to critically examine finance theories and how they are applied in large and small firms," said Dr. Teofilo Ozuna, COBA dean.   
His mentorship outside the classroom includes serving as an adviser to several student organizations, like the Financial Management Association; organizing the Stock Trade competition; and leading students to produce quality research that has been presented to wide audiences, including the annual Border Economics, Development and Entrepreneurship Symposium (BEDES), which he oversees.
BEDES, held in conjunction with the Federal Reserve Bank, focused on economic development issues in the region. It incorporates students to plan and help present the conference, providing them with an opportunity to network with local, regional and national leaders.
"The biggest benefit they get from BEDES is dressing up, acting professionally, being in front of all these people, having to welcome them, being responsible and gaining confidence," Vidal said. "During the conference, I may tell some of them, 'Go do this, go talk to this person.' And they have to step up to the plate."
Curt Muller Garcia, a UTRGV student who will earn his BBA in economics in December 2015, calls Vidal a "remarkable role model."
"As a student, I have always been impressed with his dedication, passion, hard work and impressive patience," Muller wrote in his ROTA award recommendation letter. "He is a persistent man who explains until you comprehend the concept."
Vidal said it is a great responsibility to have students invest their futures with him, but one he relishes.
"I truly enjoy seeing my students growing intellectually and accomplishing their goals," he said. "It is a great source of satisfaction. I especially enjoy receiving an email from them telling me about their first jobs."
Vidal and the other 2015 ROTA recipients were recognized at an awards banquet held Aug. 19 in Austin.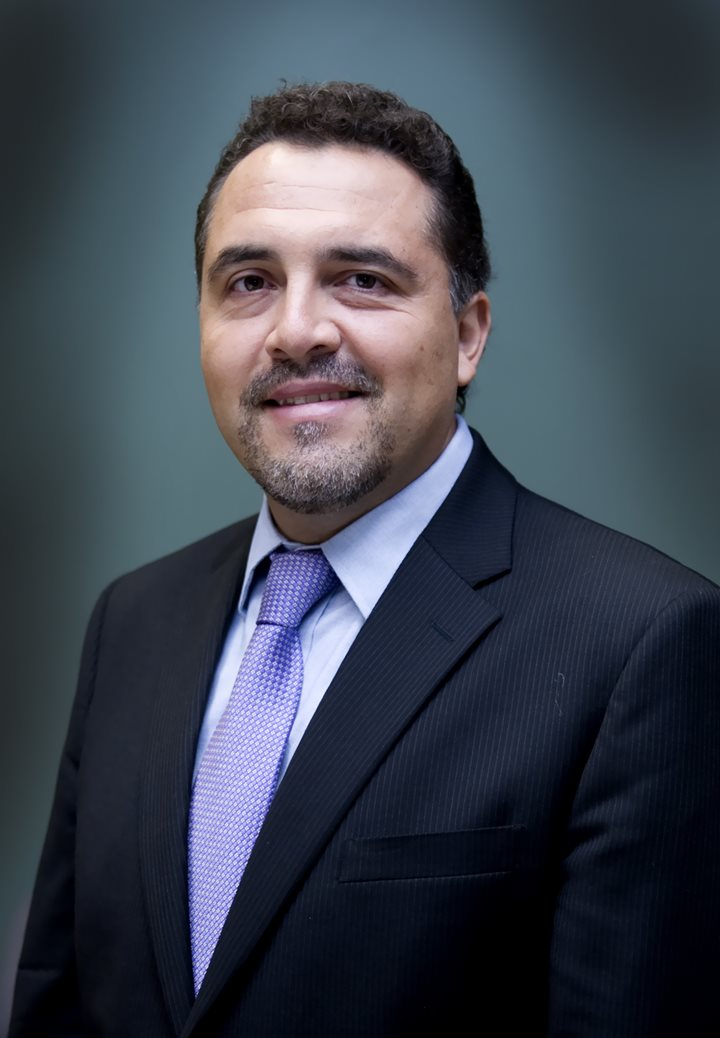 Dr. Jorge Vidal (UTRGV Photo)
MEDIA CONTACTS
Marci.Caltabiano@UTRGV.edu
UTRGV Director of News and Internal Communications
956-665-2742
Jennifer.McGehee@UTRGV.edu
UTRGV Director of Public Relations
956-882-5105