UTRGV Unsung Heroes
---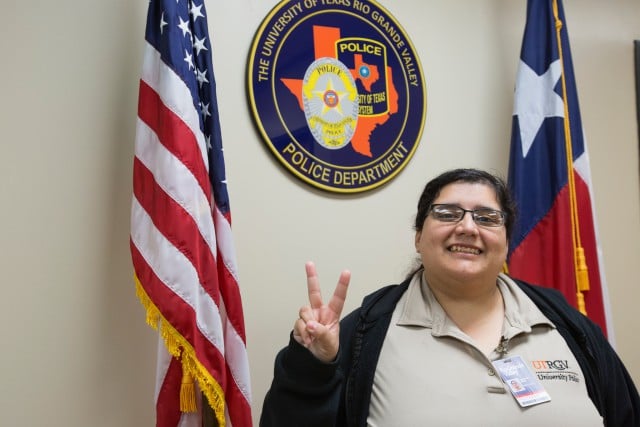 Inside the UTRGV Campus Police Station on the Edinburg Campus is a small room designated for evidence. Its shelves are filled with hundreds of lost items – basketballs, phones, purses, headphones. And in dozens of locked drawers are kept the evidence of more serious cases. Property and evidence technician Jeannette Zallar looks over a very busy schedule she has written on a whiteboard on the wall.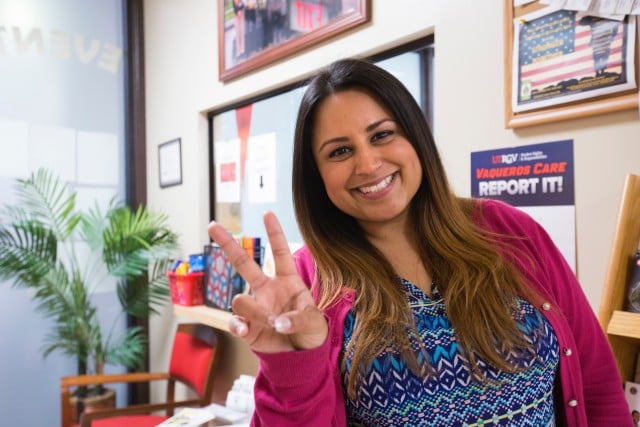 Portraits of family members in uniform, stickers of Wonder Woman, and dozens of American flags can be seen in every corner of Elda Arriaga's office inside the UTRGV Military and Veterans Success Center. Arriaga is from a military family. Her father, grandfather and several uncles all served in different branches. "The military lifestyle was instilled in me, which helped make my job easier," Arriaga said. She had tears in her eyes.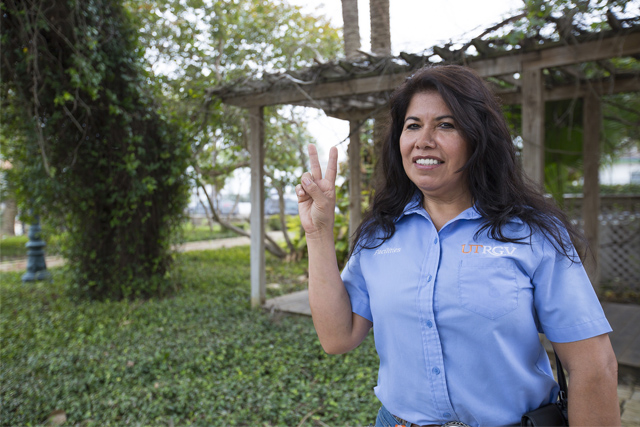 "Estás sembrando, y luego viene la cosecha." Elisea Vega is fond of that Spanish phrase, which translates to "You reap what you sow." Vega came to the United States in 1982, when she was just 16. She had to leave her daughter with family members in Mexico, temporarily, so she could make the potentially dangerous trip to Brownsville.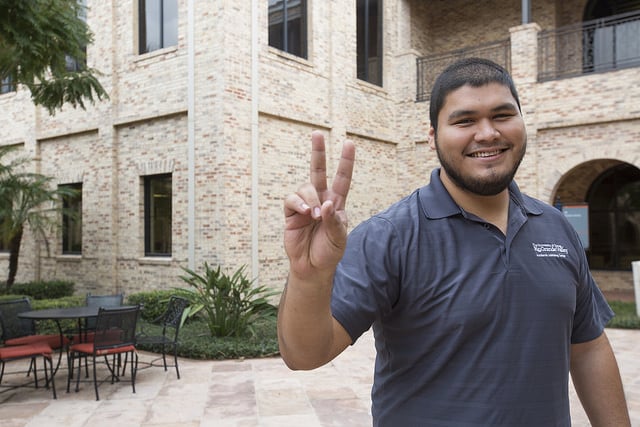 Omar "Teddy" Mascorro slides open the glass door to his personal office space. Stacks of neatly organized paperwork take up much of the room on his desk. It's early, but his inbox is already full of new emails with assignments for the day. It's a challenge, but he doesn't't let it affect his upbeat attitude. He's efficient and in his element.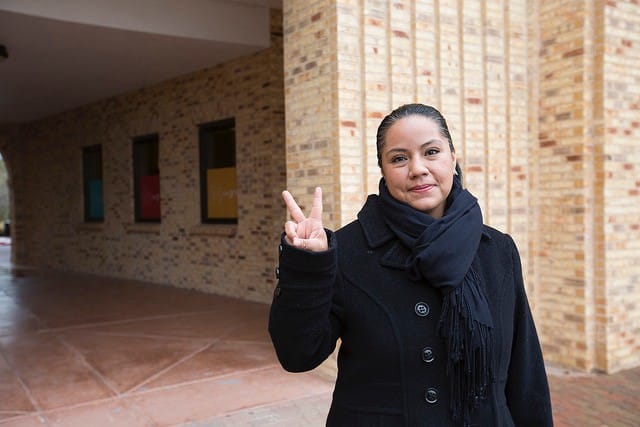 It's finals week at UTRGV. The university library has extended its service time and has been open for 48 hours straight. The library is more crowded than usual with students, some looking tired and stressed, others energized and determined as they sift through pages of notes.

UTRGV librarian Liliana Sanchez has been in this situation herself, so she does all she can to comfort and assist students through chaotic periods.