UTRGV PRSSA
PRSSA Mission Statement:
The goal of the Public Relations Student Society of America (PRSSA) at UTRGV is to ensure that the students at UTRGV are fully equipped with the right professional skills they need to enter the PR field post graduation.
Who We Are
PRSSA at the University of Texas Rio Grande Valley is made up of students who are passionate about public relations. These students are self-driven and, not only want to better themselves individually, but want to better their community through volunteer work, community events, and on campus events. As a chapter of PRSSA we wish to maintain the prestigious reputation that PRSSA has set through many trainings and workshops that better our members for the real world.

Officers
Open
President
Open
Vice President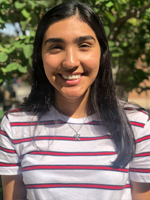 Keila Martinez
Secretary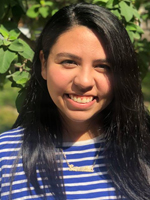 Samantha Robert
Social Media Director
Ricardo Galvan
Treasurer
Advisors: Jennifer McGehee-Valdez, UTRGV Director of Public Relations, and Michell Godinez, UTRGV Communication Lecturer

Activities: Competes in the PRSSA Bateman Case Study Competition, participates in canned food drives, PR workshops, social media training, campus and local community events
Meeting dates every other Thursday, 12:15-1:15pm, location TBD (call 882-5105)
Membership requirements: $60 annual fee
For more information, email: utrgvprssa@gmail.com 
Facebook: https://www.facebook.com/Utrgvprssa/
Twitter: https://twitter.com/PRSSA_RGV
Instagram: https://www.instagram.com/prssa_rgv
Snapchat: utrgv_prssa
Active members:
Ricardo Galvan, Rose-Emmeline Alce, Keila Martinez, Samantha Robert, Paola Cepeda