Secondary Logo Violations
All units across the University have an assigned secondary academic/spirit logo, according to the area they belong.
The use of any logos other than secondary academic/ spirit logos is not permitted. The combination of old logos and a secondary logo is not allowed. Old logos not following approved secondary logo formats, shall not be used on any kind of marketing pieces (print or web).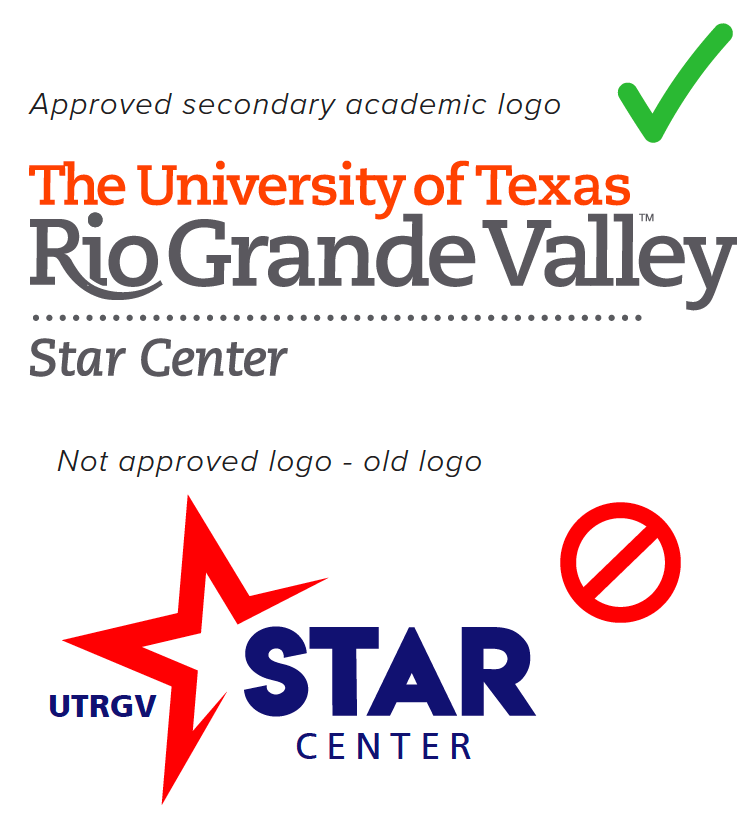 Do Not Combine Two University Approved Logos

Do Not Mix secondary university logo with non-approved or old logo elements.

The use of any non-UTRGV approved logos in conjunction with an approved UTRGV secondary academic or secondary Spirit Logo is PROHIBITED. Below are some samples of how NOT to combine previously used elements from old logos and secondary logos.