Gonfalons
At UTRGV, each college has a custom-designed banner, known as a gonfalon, that represents them at special ceremonies. Each gonfalon is rich in unique symbolism while also showing unity through size, shape and color.
The use of gonfalons is reserved only for special ceremonies such as commencement. Gonfalon artwork and/or colors are not to be used on marketing materials or as a branding scheme or unique color palette by individual colleges.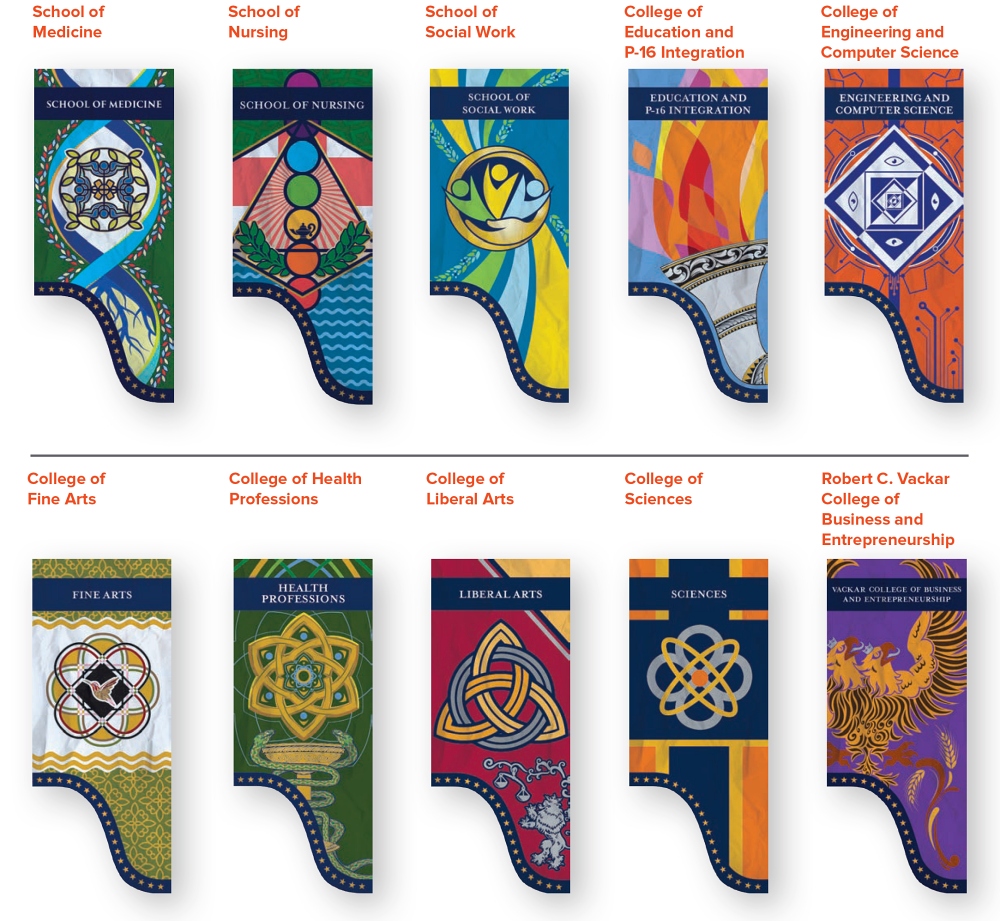 Graduation Stoles
Student Organizations Stole Templates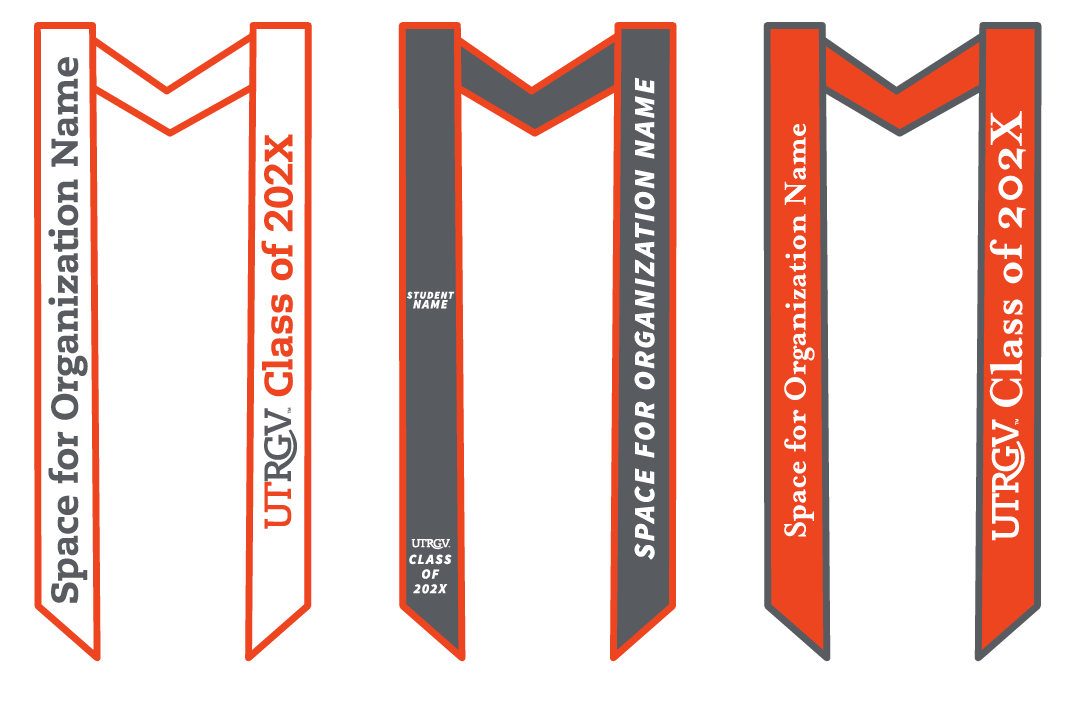 Any student organization requesting their own stole can use any of these three approved templates.
NOTE: If a student organization does not use one of these approved templates, it cannot use official university colors, logos or names* in its stole design.

*Names include the following: The University of Texas Rio Grande Valley; UTRGV; UT Rio Grande Valley; official names of UTRGV colleges