Dr. Beatrice Mendez Newman
---
About Dr. Newman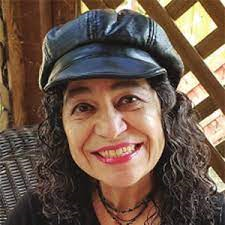 Dr. Beatrice Mendez Newman, Professor in Writing and Language Studies, is an enthusiastic proponent of OER, having integrated OER into most of her classes since Spring 2020. Her recent presentations and writing focus on the continued pedagogical and professional growth afforded through online learning. "When the Classroom Becomes a Screen: Finding Talent Zones for Teaching" was published in 2020 in The English Journal just after schools and universities shifted to full online teaching without adequate training and preparation for teachers. At the 2022 Global Society of Online Literacy Educators Conference, she collaborated with a student to present "Leaving Room for Learning: Exploring Student-Created Makerspace Ecologies in OWI." Dr. Newman's upcoming publication will be in Praxis: A Writing Center Journal: "Counterstory in the Center: Replacing Privileged Pedagogy with Brave Teaching of Writing." Dr. Newman loves teaching online. She believes that OER is an integral component in ecologies of online learning.


Project
With support from the Affordable Textbook Adoption Grant awarded to Dr. Newman in Spring 2020, she completely redesigned her English 1302 course to be taught with zero-cost resources. Additionally, Dr. Newman enlisted the help of a librarian to support her students in a multimodal, OER-based research project that remixed five research levels, each level moving incrementally toward the final project. By the time UTRGV classes were forced to move to full online instruction in Spring 2020, Dr. Newman reports that her English 1302 students had already mastered the craft of doing OER research. Before the Fall 2020 semester, she constructed resources, like video micro-lessons and learning activities, to help teach future cohorts of students how to navigate OER repository sites and conduct OER-based research. It was a time-consuming task, but it helped provide the scaffolding her students needed to learn and practice this new mode of research.
Student Feedback
A comment Dr. Newman frequently gets from students when she introduces them to OER is "Why hasn't anyone told us about this before?" Her students are often excited to find abundant open educational resources for her class assignments as well as resources to use in their other classes at UTRGV. One of her nontraditional students wrote a letter to her about his experience with OER which he gave permission to share here:

I cannot put into words how much OER has helped me this semester. I come from a time when doing research meant spending a week in the library with the hopes of finding a couple of resources I could use for my paper. Students now-a-days might not be aware of how much work that was. When my English Professor, Dr. Newman, introduced me to [the OER] catalog, my jaw dropped. I had the done the research I needed to do in less than a day! The problem was that there was so much information to choose from that I could not pick just one. The phrase "a kid in the candy store" comes to mind when I try to describe to you how the situation looked like. I want to thank anyone, and everyone, involved in this program profusely! On top of everything, ITS FREE!! To think I saved money by not buying expensive books for the class, especially now, with everything that's going on. I really hope that O.E.R. continues to be a reliable source for students in our university. Once again, Thank You for having this amazing catalog available for all students.
Reflections
Dr. Newman doesn't want faculty to dismiss the pedagogical power of OER without at least checking out the resources. She used to think that a good textbook or class resource had to come from a big publisher. Within her first explorations of OER, her mind was changed. She reflects that OER are quite different from expensive textbooks because OER are written for students, with their needs in mind. Textbooks are ostensibly aimed at student audiences, but textbook authors often demonstrate "expert blindness," forgetting that students are novices and need learner-centered entry points into disciplinary understanding. OER textbooks consistently have what she refers to as a "learner-centered vibe." In closing, she believes the accessibility and variety of open educational resources also motivate students to move far past what she asks them to do in class, discovering materials that they can use not just in her classes but in their other classes as well.
Dr. Newman Contact Information
Office: ELABS 208
Phone: 956.665.7384
Email: beatrice.newman@utrgv.edu