Cheer Team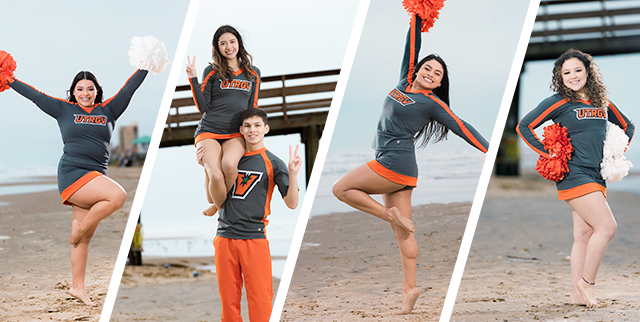 Cheer Team
The Cheer Team promotes school spirit through engaging performance entertainment during school and athletic teams events. It also represents the university at UCA College Cheer Competitions.
Requirements
Cheer Team members are expected to execute college-level skills that include but are not limited to:
Crowd-leading Cheers
Fight Song
Band Dances
Toe-Touch
Hurdler
Double Jumps
Group Stunts
Two-man Stunts
Preferences
Coed Stunting
Tumbling/Elite Tumbling
Flipping Basket Tosses
Hyper-extended Jumps
For accommodations or further information on tryouts, email the Spirit Program at spirit@utrgv.edu.