John VandeBerg, Ph.D.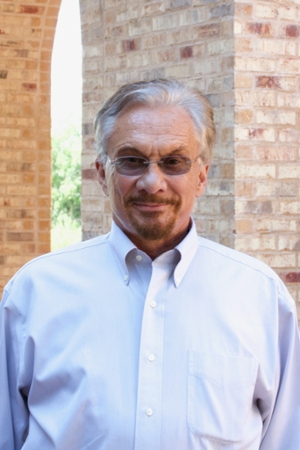 Professor
South Texas Diabetes and Obesity Institute
School of Medicine
Office: Brownsville Campus, BROBL, Room 109;
Edinburg Campus, EREBL, Room 1.200.8
1 West University Blvd
Brownsville, TX.  78520
Phone: (956)-882-7491; (956)-665-6423
Email: john.vandeberg@utrgv.edu
Education
1975 Ph.D., Genetics, Macquarie University, Sydney, Australia
1970 B.Sc. Honors, Genetics, La Trobe University, Melbourne, Australia
1969 B.S., Genetics, University of Wisconsin-Madison
Research Focus
Dr. VandeBerg established the laboratory opossum as a unique research resource for a broad range of research areas. Laboratory opossums are small marsupials, which are born at the developmental stage of a 6-week human embryo and weigh 60-150g as adults. The embryonic state at birth enables research that is not possible with other laboratory animals. The resource, which has a steady state of 1,200 animals comprising 20 genetic stocks and inbred strains, is used to model human diseases in many of the research initiatives in his laboratory and the laboratories of collaborating scientists from around the world.
A new initiative in his laboratory is the application of CRISPR/Cas9 gene editing to create knockout opossums for the purpose of investigating the function of genes that are of particular interest in the opossum model. This technology was successfully performed with opossums for the first time in 2021. Also in 2021, a collaboration with Dr. Satish Kumar developed the first induced pluripotent stem cell (iPSC) lines from this species, which will be used in stem cell therapy experiments to treat or prevent hypercholesterolemia, non-alcoholic fatty liver disease, and steatohepatitis in a susceptible strain.
Prior research in his laboratory has identified a mutant gene (allele 1 of ABCB4), which, when present in two copies (homozygous) in an individual, inhibits cholesterol secretion from the liver into the bile, causing susceptibility to those diseases. We are now working toward identifying an alternative pathway for eliminating cholesterol from the body of opossums, and variant genes that enable some ABCB4 1/1 homozygotes to evade hypercholesterolemia.
A collaboration with Dr. Mario Gil is focused on assessing the impact of experimental interventions applied to the exteriorized embryos and fetuses of opossums on brain development and on behavior later in life, as a model for autism spectrum disorder and other neurodevelopmental disorders.
Dr. VandeBerg and Dr. John Thomas are collaborating in research that uses the laboratory opossum as a model for research on the pathological sequelae of Zika virus infection of juveniles and adults, as well as of embryos and fetuses. Recent results indicate that some opossums that are infected at the embryonic or fetal stages develop pathologies of brain, testis, or other organs.  Moreover, some female opossums infected as juveniles undergo massive cell death in the smooth muscle organs of their reproductive systems, leading to sterility. It is planned to extend this work to dengue virus.
Another focus of Dr. VandeBerg's research is Chagas disease, a parasitic disease (caused by Trypanosoma cruzi) that is endemic in Texas and other southern states. There is no vaccine for Chagas disease, a progressive cardiac disease that often leads to death. A current project involves testing a novel vaccine in monkeys for efficacy in preventing infection by the parasites. Another project involves testing drug regimens for treating infected monkeys and identifying biomarkers that indicate whether any parasites remain in the body. This project will improve assessment of efficacy of novel drugs in clinical trials.
A collaboration with Dr. Williams-Blangero is investigating in human subjects the relationship and interactions between Chagas disease and type 2 diabetes. The investigators are determining whether becoming infected early in life with T. cruzi leads to increased risk of diabetes later in life, whether Chagas disease progression is accelerated in infected people who also have diabetes, and whether diabetes progression is accelerated in people who are infected with T. cruzi.
Intramural Appointments
Member, Center for Vector-Borne Diseases
Vice-Chair, Faculty Senate Research Policy Committee
Member, Ph.D. and M.S. Thesis Committees
Extramural Appointments
Chair, External Advisory Board, Caribbean Primate Research Center
Chair, International Advisory Board, National Primate Research Center of Thailand
Professor (cross appointment), Department of Pathology and Department of Cellular and Structural Biology, The University of Texas Health Science Center at San Antonio
Publication Highlights
Wang, Z., Hubbard, G.B., Clubb, F.J., VandeBerg, J.L.  The laboratory opossum (Monodelphis domestica) as a natural mammalian model for human cancer research.  Int. J. Clin. Exp. Pathol. 2:286-299, 2009.
Chan, J., Kushwaha, R.S., Mahaney, M.C., VandeBerg, J.F., VandeBerg, J.L.  ABCB4 mediates diet-induced hypercholesterolemia in laboratory opossums.  J. Lipid Res. 51:2922-2928, 2010. doi: 10.1194/jlr.M005553
VandeBerg, J.L., Williams-Blangero, S.  The laboratory opossum.  In: R. Hubrecht and J. Kirkwood eds., The UFAW Handbook on the Care and Management of Laboratory and Other Research Animals, 8th edition.  West Sussex:  Wiley-Blackwell.  Chapter 19, 246-261, 2010. (updated chapter is in press)
Chan, J., Sharkey, F.E., Kushwaha, R.S., VandeBerg, J.F.,VandeBerg, J.L.  Steatohepatitis in laboratory opossums exhibiting a high lipemic response to dietary cholesterol and fat. Am. J. Physiol. Gastrointest. Liver Physiol. 303:G12-G19, 2012.  Also see accompanying editorial:  Farrell, G.C., and van Rooyen, D.  Liver cholesterol:  Is it playing possum in NASH?  Am. J. Physiol. Gastrointest. Liver Physiol.  303:G9-G11, 2012. doi: 10.1152/ajpgi.00415.2011
Recent Publications
VandeBerg JL, Williams-Blangero S. The laboratory opossum. In:  The UFAW Handbook on the Care and Management of Laboratory and Other Research Animals, Eighth Edition (eds R. Hubrecht and H. Golledge), Wiley-Blackwell, Oxford, UK. In press.
Xiong X, Samollow PB, Cao W, Metz R, Zhang C, Leandro AC, VandeBerg JL, Wang X.  Genetic and genomic architecture in eight strains of the laboratory opossum Monodelphis domestica.  G3 (Bethesda). 2021 Nov 9;12(1):jkab389. doi: 10.1093/g3journal/jkab389. Online ahead of print.  PMID: 34751383
Blackburn NB, Meikle PJ, Peralta JM, Kumar S, Leandro AC, Bellinger MA, Giles C, Huynh K, Mahaney MC, Göring HHH, VandeBerg JL, Williams-Blangero S, Glahn DC, Duggirala R, Blangero J, Michael LF, Curran JE. Identifying the lipidomic effects of a rare loss-of-function deletion in ANGPTL3. Circ Genom Precis Med. 2021 Jun;14(3):e003232. doi: 10.1161/CIRCGEN.120.003232. Epub 2021 Apr 22.
Sathler-Avelar R, Vitelli-Avelar DM, Mattoso-Barbosa AM, Pascoal-Xavier MA, Elói-Santos SM, da Costa-Rocha IA, Teixeira-Carvalho A, Dick EJ Jr, VandeBerg JF, VandeBerg JL, Martins-Filho OA. Phenotypic and functional signatures of peripheral blood and spleen compartments of cynomolgus macaques infected with T. cruzi: Associations with cardiac histopathological characteristics. Front Cell Infect Microbiol. 2021 Jul 14;11:701930. doi: 10.3389/fcimb.2021.701930.
Padilla AM, Yao PY, Landry TJ, Cooley GM, Mahaney SM, Ribeiro I, VandeBerg JL, Tarleton RL. High variation in immune responses and parasite phenotypes in naturally acquired Trypanosoma cruzi infection in a captive non-human primate breeding colony in Texas, USA. PLoS Negl Trop Dis. 2021 Mar 31;15(3):e0009141. doi: 10.1371/journal.pntd.0009141.
Karere GM, Dick EJ Jr, Galindo S Jr, Martinez JC, Martinez JE, Owston M, VandeBerg JL, Cox LA. Histological variation of early stage atherosclerotic lesions in baboons after prolonged challenge with high-cholesterol, high-fat diet. J Med Primatol. 2020 Feb;49(1):3-9. doi: 10.1111/jmp.12449. Epub 2019 Nov 10. PMID: 31709573
Martínez-Peinado N, Cortes-Serra N, Losada-Galvan I, Alonso-Vega C, Urbina JA, Rodríguez A, VandeBerg JL, Pinazo MJ, Gascon J, Alonso-Padilla J.  Emerging agents for the treatment of Chagas disease: What is in the preclinical and clinical development pipeline?  Expert Opin Investig Drugs. 2020 Sep;29(9):947-959. doi: 10.1080/13543784.2020.1793955. Epub 2020 Jul 19. PMID: 32635780
Shen Z, Mannion A, Lin M, Esmail M, Bakthavatchalu V, Yang S, Ho C, Feng Y, Smith B, Elliott J, Gresham V, VandeBerg JL, Samollow PB, Fox JG. Helicobacter monodelphidis sp. nov. and Helicobacter didelphidarum sp. nov., isolated from grey short-tailed opossums ( Monodelphis domestica) with endemic cloacal prolapses. Int J Syst Evol Microbiol. 2020 Dec;70(12):6032-6043. doi: 10.1099/ijsem.0.004424. PMID: 33079029
Cardoso-Moreira M, Halbert J, Valloton D, Velten B, Chen C, Shao Y, Liechti A, Ascenção K, Rummel C, Ovchinnikova S, Mazin PV, Xenarios I, Harshman K, Mort M, Cooper DN, Sandi C, Soares MJ, Ferreira PG, Afonso S, Carneiro M, Turner JMA, VandeBerg JL, Fallahshahroudi A, Jensen P, Behr R, Lisgo S, Lindsay S, Khaitovich P, Huber W, Baker J, Anders S, Zhang YE, Kaessmann H. Gene expression across mammalian organ development. Nature. 2019 Jul;571(7766):505-509. doi: 10.1038/s41586-019-1338-5. Epub 2019 Jun 26. PMID:31243369
Gil M, Torres-Reveron A, Ramirez AC, Maldonado O, VandeBerg JL, de Erausquin GA. Influence of biological sex on social behavior, individual recogntion, and non-associative learning in the adult gray short-tailed opossum (Monodelphis domestica). Physiol Behav. 2019 Nov 1;211:112659. doi: 10.1016/j.physbeh.2019.112659. Epub 2019 Aug 26. PMID: 31465782
Karere GM, Glenn JP, Birnbaum S, Garcia R, VandeBerg JL, Cox LA. Identification of coordinately regulated microRNA-gene networks that differ in baboons discordant for LDL-cholesterol. PLoS One. 2019 Mar 15;14(3): e0213494. doi: 10.1371/journal.pone.0213494. eCollection 2019. PMID: 30875406
Karere GM, Mahaney MC, Newman DE, Riojas AM, Christensen C, Birnbaum S, VandeBerg JL, Cox L. Diet-induced leukocyte telomere shortening in a baboon model for early stage atherosclerosis. Sci Rep. 2019 Dec 12;9(1):19001. doi: 10.1038/s41598-019-55348-8. PMID: 31831784
Misra BB, Puppala SR, Comuzzie AG, Mahaney MC, VandeBerg JL, Olivier M, Cox LA. Analysis of serum changes in response to a high fat high cholesterol diet challenge reveals metabolic biomarkers of atherosclerosis. PLoS One. 2019 Apr 5;14(4): e0214487. doi: 10.1371/journal.pone.0214487. eCollection 2019. PMID: 30951537
Thomas JM III, Garcia J, Terry M, Lozano I, Mahaney SM, Quintanilla O, Caelo-Silva D, Morales M, VandeBerg JL. Monodelphis domestica as a fetal intra-cerebral inoculation model for Zika virus pathogenesis. bioRxiv preprint 2019 doi: https://doi.org/10.1101/785220
Blackburn NB, Michael LF, Meikle PJ, Peralta JM, Mosior M, McAhren S, Bui HH, Bellinger MA, Giles C, Kumar S, Leandro AC, Almeida M, Weir JM, Mahaney MC, Dyer TD, Almasy L, VandeBerg JL, Williams-Blangero S, Glahn DC, Duggirala R, Kowala M, Blangero J, Curran JE. Rare DEGS1 variant significantly alters de novo ceramide synthesis pathway. J Lipid Res. 2019 Sep;60(9):1630-1639. doi: 10.1194/jlr. P094433. Epub 2019 Jun 21. PMID:31227640
Mahaney MC, Karere GM, Rainwater DL, Voruganti VS, Dick EJ Jr, Owston MA, Rice KS, Cox LA, Comuzzie AG, VandeBerg JL. Diet-induced early-stage atherosclerosis in baboons: Lipoproteins, atherogenesis, and arterial compliance. J Med Primatol. 2018 Feb;47(1):3-17. doi: 10.1111/jmp.12283. Epub 2017 Jun 16. PMID: 28620920
Cox LA, Olivier M, Spradling-Reeves K, Karere GM, Comuzzie AG, VandeBerg JL. Nonhuman primates and translational research - cardiovascular disease. ILAR J. 2017 Dec 1;58(2):235-250. doi: 10.1093/ilar/ilx025. PMID: 28985395
Hodo CL, Bertolini NR, Bernal JC, VandeBerg JL, Hamer SA. Lack of <i>Trypanosoma cruzi</i> infection in urban roof rats (<i>Rattus rattus</i>) at a Texas facility housing naturally infected nonhuman Primates. J Am Assoc Lab Anim Sci. 2017 Jan 1;56(1):57-62. PMID: 28905716
Ikeda T, Shimoda M, Ebrahimi D, VandeBerg JL, Harris RS, Koito A, Maeda K. Opossum APOBEC1 is a DNA mutator with retrovirus and retroelement restriction activity. Sci Rep. 2017 Apr 21;7:46719. doi: 10.1038/srep46719. PMID:28429755
Thomas DR, Chadwell BA, Walker GR, Budde JE, VandeBerg JL, Butcher MT.  Ontogeny of myosin isoform expression and prehensile function in the tail of the gray short-tailed opossum (Monodelphis domestica).  J Appl Physiol (1985). 2017 Sep 1;123(3):513-525. doi: 10.1152/japplphysiol.00651.2016. Epub 2017 May 18.  PMID: 28522766. 
Vitelli-Avelar DM, Sathler-Avelar R, Mattoso-Barbosa AM, Gouin N, Perdigão-de-Oliveira M, Valério-Dos-Reis L, Costa RP, Elói-Santos SM, Gomes MS, Amaral LR, Teixeira-Carvalho A, Martins-Filho OA, Dick EJ Jr, Hubbard GB, VandeBerg JF, VandeBerg JL. Cynomolgus macaques naturally infected with Trypanosoma cruzi-I exhibit an overall mixed pro-inflammatory/modulated cytokine signature characteristic of human Chagas disease. PLoS Negl Trop Dis. 2017 Feb 22;11(2):e0005233. doi: 10.1371/journal.pntd.0005233. eCollection 2017 Feb. PMID:28225764
Warnefors M, Mössinger K, Halbert J, Studer T, VandeBerg JL, Lindgren I, Fallahshahroudi A, Jensen P, Kaessmann H. Sex-biased microRNA expression in mammals and birds reveals underlying regulatory mechanisms and a role in dosage compensation. Genome Res. 2017 Dec;27(12):1961-1973. doi: 10.1101/gr.225391.117. Epub 2017 Oct 27 PMID: 29079676
Cadby G, Melton PE, McCarthy NS, Almeida M, Williams-Blangero S, Curran JE, VandeBerg JL, Hui J, Beilby J, Musk AW, James AL, Hung J, Blangero J, Moses EK. Pleiotropy of cardiometabolic syndrome with obesity-related anthropometric traits determined using empirically derived kinships from the Busselton Health Study. Hum Genet. 2018 Jan;137(1):45-53. doi: 10.1007/s00439-017-1856-x. Epub 2017 Nov 27. PMID: 29181734
Knowles EEM, Curran JE, Meikle PJ, Huynh K, Mathias SR, Göring HHH, VandeBerg JL, Mahaney MC, Jalbrzikowski M, Mosior MK, Michael LF, Olvera RL, Duggirala R, Almasy L, Glahn DC, Blangero J. Disentangling the genetic overlap between cholesterol and suicide risk. Neuropsychopharmacology. 2018 Dec;43(13):2556-2563. doi: 10.1038/s41386-018-0162-1. Epub 2018 Jul 23. PMID: 30082891
Collaborating Institutions
Drugs for Neglected Diseases, Geneva, Switzerland

University of Georgia

Federal University of Mato Grosso do Sul, Campo Grande, Brazil

Texas Biomedical Research Institute

"Fundação Oswaldo Cruz - FIOCRUZ, Belo Horizonte, Brazil

"Fundação Oswaldo Cruz - FIOCRUZ, Rio de Janeiro, Brazil
Yale University


University of Oklahoma


University of Western Australia


University of Queensland


Texas A&M University


The University of Texas El Paso


Wake Forest University