Michael C. Mahaney, Ph.D.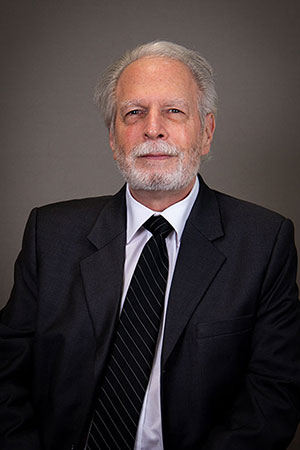 Professor

South Texas Diabetes and Obesity Institute

School of Medicine

Office: Brownsville Campus, BROBL, Room 107
1 West University Blvd
Brownsville, TX.  78520
Phone: +1 (956)-882-7492
Email: michael.mahaney@utrgv.edu


Education
1984 Ph.D. Biological Anthropology/Population Genetics, The Ohio State University, Columbus, Ohio
1979 M.A. Anthropology, The Ohio State University, Columbus, Ohio
Research Focus
Dr. Mahaney has a broad educational background in genetics, human physiological and anatomical variation, and comparative primate biology and evolution, as well as over 30 years of post-graduate research experience in quantitative biology and statistical genetics. His research since the late 1980s has focused on the genetics of complex traits related to human growth, development, aging and variation in susceptibility, severity, and progression of common diseases – especially cardiovascular disease and osteoporosis – in humans and nonhuman primates. A recurring interest has been identification and characterization of pleiotropic networks of disease risk factors, i.e., multiple traits affected by the same gene or set of genes.
More recent efforts have included analyses of data collected in two NIH-funded studies. One is a study of the effects of a high cholesterol high fat diet, on atherosclerosis risk factors and cardiovascular disease endpoints in pedigreed baboons. The other is a study of the effects of genes on co-variation between biomarkers of calcification and bone quality phenotypes in members of the Jirel population from eastern Nepal. Dr. Mahaney currently is conducting replication analyses of findings related to bone phenotypes with data from a large, longitudinal study of Mexican American families from San Antonio, Texas. He also is collaborating with a researcher from the University of Missouri in the genetic analyses of dental metric variation from the Jirel population. In the planning stages are studies of pleiotropic effects of genes affecting calcium metabolism on the development of atherosclerosis, diabetes, and obesity.
Currently, Dr. Mahaney also is the Coordinator of the Pilot Studies Program for the Rio Grande Valley Alzheimer's Disease Resource Center for Minority Aging Research (AD-RCMAR) here at the UTRGV. Funded by the National Institute on Aging, the center's goals include supporting the development of new and early-stage investigators who will contribute to research on Alzheimer's disease and related dementias in the Hispanic population of South Texas.
With colleagues in biological anthropology, Dr. Mahaney also has "kept his hand in" the evolutionary biology game during his career, collaborating on studies of the genetics of developmental variation in the dentition and craniofacial complex of nonhuman primates.
Intramural Appointments

    

Extramural Appointments

Member, Admissions Committee, UTRGV School of Medicine
Member, University Tenure and Promotion Committee, UTRGV
Member, Institutional Review Board, UTRGV

Member, TransOmics Precision Medicine Whole Genome Sequencing (NHLBI TOPMed WGS) Consortium, National Heart, Lung, and Blood Institute
Member, Phenotype Harmonization Committee, National Heart, Lung, and Blood Institute
Member, Ethical, Legal, and Social Issues Committee (ELSI), National Heart, Lung, and Blood Institute
Publication Highlights
Karere GM, Mahaney MC, Newman DE, Riojas AM, Christensen C, Birnbaum S, VandeBerg JL, Cox L. Diet-induced leukocyte telomere shortening in a baboon model for early stage atherosclerosis. Sci Rep. 2019 Dec 12;9(1):19001. doi: 10.1038/s41598-019-55348-8. PMID: 31831784; PMCID: PMC6908639.
Mahaney MC, Karere GM, Rainwater DL, Voruganti VS, Dick EJ Jr, Owston MA, Rice KS, Cox LA, Comuzzie AG, VandeBerg JL. Diet-induced early-stage atherosclerosis in baboons: Lipoproteins, atherogenesis, and arterial compliance. J Med Primatol. 2018 Feb;47(1):3-17. doi: 10.1111/jmp.12283. Epub 2017 Jun 16. PMID: 28620920.
Quillen EE, Rainwater DL, Dyer TD, Carless MA, Curran JE, Johnson MP, Göring HH, Cole SA, Rutherford S, Maccluer JW, Moses EK, Blangero J, Almasy L, Mahaney MC. Novel associations of nonstructural Loci with paraoxonase activity. J Lipids. 2012;2012:189681. doi: 10.1155/2012/189681. Epub 2012 Apr 17. PubMed PMID: 22577559; PubMed Central PMCID: PMC3345224.
Hlusko LJ, Suwa G, Kono RT, Mahaney MC. Genetics and the evolution of primate enamel thickness: A baboon model. Am J Phys Anthropol. 2004 Jul;124(3):223-33. PubMed PMID: 15197818. 
Rogers J, Mahaney MC, Witte SM, Nair S, Newman D, Wedel S, Rodriguez LA, Rice KS, Slifer SH, Perelygin A, Slifer M, Palladino-Negro P, Newman T, Chambers K, Joslyn G, Parry P, Morin PA. A genetic linkage map of the baboon (Papio hamadryas) genome based on human microsatellite polymorphisms. Genomics. 2000 Aug 1;67(3):237-47. PubMed PMID: 10936045.
Mahaney MC, Blangero J, Comuzzie AG, VandeBerg JL, Stern MP, MacCluer JW. Plasma HDL cholesterol, triglycerides, and adiposity. A quantitative genetic test of the conjoint trait hypothesis in the San Antonio Family Heart Study. Circulation. 1995 Dec 1;92(11):3240-8. PubMed PMID: 7586310.
Mahaney MC, McCoy KS. Developmental delays and pulmonary disease severity in cystic fibrosis. Hum Biol. 1986 Jun;58(3):445-60. PubMed PMID: 2426178.
Recent Publications
Hardin AM, Knigge RP, Duren DL, Williams-Blangero S, Subedi J, Mahaney MC, Sherwood RJ.  Genetic influences on dentognathic morphology in the Jirel population of Nepal.  Anat Rec (Hoboken). 2022 Jan 3. doi: 10.1002/ar.24857. Online ahead of print.  PMID: 34981668
Blackburn NB, Meikle PJ, Peralta JM, Kumar S, Leandro AC, Bellinger MA, Giles C, Huynh K, Mahaney MC, Göring HHH, VandeBerg JL, Williams-Blangero S, Glahn DC, Duggirala R, Blangero J, Michael LF, Curran JE. Identifying the lipidomic effects of a rare loss-of-function deletion in ANGPTL3. Circ Genom Precis Med. 2021 Jun;14(3):e003232. doi: 10.1161/CIRCGEN.120.003232. Epub 2021 Apr 22.
Li X, Li Z, Zhou H, Gaynor SM, Liu Y, Chen H, Sun R, Dey R, Arnett DK, Aslibekyan S, Ballantyne CM, Bielak LF, Blangero J, Boerwinkle E, Bowden DW, Broome JG, Conomos MP, Correa A, Cupples LA, Curran JE, Freedman BI, Guo X, Hindy G, Irvin MR, Kardia SLR, Kathiresan S, Khan AT, Kooperberg CL, Laurie CC, Liu XS, Mahaney MC, Manichaikul AW, Martin LW, Mathias RA, McGarvey ST, Mitchell BD, Montasser ME, Moore JE, Morrison AC, O'Connell JR, Palmer ND, Pampana A, Peralta JM, Peyser PA, Psaty BM, Redline S, Rice KM, Rich SS, Smith JA, Tiwari HK, Tsai MY, Vasan RS, Wang FF, Weeks DE, Weng Z, Wilson JG, Yanek LR; NHLBI Trans-Omics for Precision Medicine (TOPMed) Consortium; TOPMed Lipids Working Group, Neale BM, Sunyaev SR, Abecasis GR, Rotter JI, Willer CJ, Peloso GM, Natarajan P, Lin X.  Dynamic incorporation of multiple in silico functional annotations empowers rare variant association analysis of large whole-genome sequencing studies at scale.   Nat Genet. Nat Genet. 2020 Sep;52(9):969-983. doi: 10.1038/s41588-020-0676-4. Epub 2020 Aug 24. PMID: 32839606
Bao EL, Lareau CA, Brugnara C, Fulcher IR, Barau C, Moutereau S, Habibi A, Badaoui B, Berkenou J, Bartolucci P, Galactéros F, Platt OS, Mahaney M, Sankaran VG. Heritability of fetal hemoglobin, white cell count, and other clinical traits from a sickle cell disease family cohort. Am J Hematol. 2019 May;94(5):522-527. doi: 10.1002/ajh.25421. Epub 2019 Feb 6. PMID: 30680775
Blackburn NB, Michael LF, Meikle PJ, Peralta JM, Mosior M, McAhren S, Bui HH, Bellinger MA, Giles C, Kumar S, Leandro AC, Almeida M, Weir JM, Mahaney MC, Dyer TD, Almasy L, VandeBerg JL, Williams-Blangero S, Glahn DC, Duggirala R, Kowala M, Blangero J, Curran JE. Rare DEGS1 variant significantly alters de novo ceramide synthesis pathway. J Lipid Res. 2019 Sep;60(9):1630-1639. doi: 10.1194/jlr. P094433. Epub 2019 Jun 21. PMID:31227640
Karere GM, Mahaney MC, Newman DE, Riojas AM, Christensen C, Birnbaum S, VandeBerg JL, Cox L. Diet-induced leukocyte telomere shortening in a baboon model for early stage atherosclerosis.
Sci Rep. 2019 Dec 12;9(1):19001. doi: 10.1038/s41598-019-55348-8. PMID: 31831784
Misra BB, Puppala SR, Comuzzie AG, Mahaney MC, VandeBerg JL, Olivier M, Cox LA. Analysis of serum changes in response to a high fat high cholesterol diet challenge reveals metabolic biomarkers of atherosclerosis. PLoS One. 2019 Apr 5;14(4): e0214487. doi: 10.1371/journal.pone.0214487. eCollection 2019. PMID: 30951537
Joganic JL, Willmore KE, Richtsmeier JT, Weiss KM, Mahaney MC, Rogers J, Cheverud JM. Additive genetic variation in the craniofacial skeleton of baboons (genus Papio) and its relationship to body and cranial size. Am J Phys Anthropol. 2018 Feb;165(2):269-285. doi: 10.1002/ajpa.23349. Epub 2017 Nov 20. PMID: 29154459
Knowles EEM, Curran JE, Meikle PJ, Huynh K, Mathias SR, Göring HHH, VandeBerg JL, Mahaney MC, Jalbrzikowski M, Mosior MK, Michael LF, Olvera RL, Duggirala R, Almasy L, Glahn DC, Blangero J. Disentangling the genetic overlap between cholesterol and suicide risk. Neuropsychopharmacology. 2018 Dec;43(13):2556-2563. doi: 10.1038/s41386-018-0162-1. Epub 2018 Jul 23. PMID: 30082891
Mahaney MC, Karere GM, Rainwater DL, Voruganti VS, Dick EJ Jr, Owston MA, Rice KS, Cox LA, Comuzzie AG, VandeBerg JL. Diet-induced early-stage atherosclerosis in baboons: Lipoproteins, atherogenesis, and arterial compliance. J Med Primatol. 2018 Feb;47(1):3-17. doi: 10.1111/jmp.12283. Epub 2017 Jun 16. PMID: 28620920
Kulkarni H, Mamtani M, Wong G, Weir JM, Barlow CK, Dyer TD, Almasy L, Mahaney MC, Comuzzie AG, Duggirala R, Meikle PJ, Blangero J, Curran JE. Genetic correlation of the plasma lipidome with type 2 diabetes, prediabetes and insulin resistance in Mexican American families. BMC Genet.2017 May 19;18(1):48. doi: 10.1186/s12863-017-0515-5. PMID:28525987 
Lake NJ, Taylor RL, Trahair H, Harikrishnan KN, Curran JE, Almeida M, Kulkarni H, Mukhamedova N, Hoang A, Low H, Murphy AJ, Johnson MP, Dyer TD, Mahaney MC, Göring HHH, Moses EK, Sviridov D, Blangero J, Jowett JBM, Bozaoglu K. TRAK2, a novel regulator of ABCA1 expression, cholesterol efflux and HDL biogenesis. Eur Heart J. 2017 Dec 21;38(48):3579-3587. doi: 10.1093/eurheartj/ehx315. PMID: 28655204
Collaborating Institutions
Harvard University

South Dakota State University
Stony Brook University, NY
Texas Biomedical Research Institute
University of California-Berkeley