Ana Cristina Leandro, Ph.D.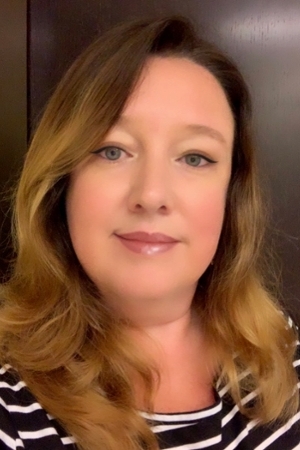 Assistant Professor of Research
Department of Human Genetics
South Texas Diabetes and Obesity Institute
School of Medicine

Office: Luis Colom Biomedical Research Building
1 West University Blvd
Brownsville, TX.  78520
Phone: +1 (956)-882-7638
Email: ana.leandro@utrgv.edu 
Education
2009 Ph.D. Infectious Disease Clinical Research, Oswaldo Cruz Foundation, Rio de Janeiro, Brazil
2001 M.Sc. Parasitology Biology, Oswaldo Cruz Foundation, Rio de Janeiro, Brazil
1999 B.Sc. Biomedical Science, Rio de Janeiro Federal University (UNI-RIO), Rio de Janeiro, Brazil
Research Focus
Dr. Leandro's research focus and expertise is in the molecular and functional aspects of gene identification for complex diseases. Dr. Leandro is involved in several projects where she manages the molecular components, being responsible for the phenotyping and sequencing of sample from several complex diseases such as cardiovascular disease, type 2 diabetes, tuberculosis, bipolar disease and Alzheimer's disease. Dr. Leandro has also played a major role in a few large-scale human genetic projects within STDOI investigating the susceptibility to complex diseases. Currently, Dr. Leandro is the PI of a study investigating epigenetic influences on Alzheimer's disease risk. This project will utilize Dr. Leandro expertise in high-throughput genomic technologies, and basic statistical analyses. Dr. Leandro is also interested in the genetic and immunological aspects of Vitamin D, and its role in complex disease.
Dr. Leandro is also focused on improving laboratory work design and applying several advanced techniques to achieve better results for all collaborators. Dr. Leandro has optimized the next generation sequencing, immunophenotyping, epigenetic and molecular genotyping protocols used on a daily basis in the STDOI laboratories. Aside from the laboratory facility responsibilities Dr. Leandro oversees the many trainees wanting research experiences in the STDOI, teaching them several advanced laboratory skills and assisting with basic data analysis and report writing, giving them necessary experience for their future endeavors.
Highlighted Publications
Leandro AC, Rocha MA, Lamoglia-Souza A, VandeBerg JL, Rolla VC, Bonecini-Almeida Mda G. No association of IFNG+874T/A SNP and NOS2A-954G/C SNP variants with nitric oxide radical serum levels or susceptibility to tuberculosis in a Brazilian population subset. Biomed Res Int. 2013;2013:901740. doi: 10.1155/2013/901740. Epub 2013 Aug 18. PMID: 24024215; PMCID: PMC3759278.
Leandro AC, Rocha MA, Cardoso CS, Bonecini-Almeida MG. Genetic polymorphisms in vitamin D receptor, vitamin D-binding protein, Toll-like receptor 2, nitric oxide synthase 2, and interferon-gamma genes and its association with susceptibility to tuberculosis. Braz J Med Biol Res. 2009 Apr;42(4):312-22. doi: 10.1590/s0100-879x2009000400002. PMID: 19330258.
Recent Publications
Yetsko K, Farrell JA, Blackburn NB, Whitmore L, Stammnitz MR, Whilde J, Eastman CB, Ramia DR, Thomas R, Krstic A, Linser P, Creer S, Carvalho G, Devlin MA, Nahvi N, Leandro AC, deMaar TW, Burkhalter B, Murchison EP, Schnitzler C, Duffy DJ. Molecular characterization of a marine turtle tumor epizootic, profiling external, internal and postsurgical regrowth tumors. Commun Biol. 2021 Feb 1;4(1):152. doi: 10.1038/s42003-021-01656-7.PMID: 335268
Blackburn NB, Leandro AC, Nahvi N, Devlin MA, Leandro M, Martinez Escobedo I, Peralta JM, George J, Stacy BA, deMaar TW, Blangero J, Keniry M, Curran JE. Transcriptomic profiling of fibropapillomatosis in Green Sea Turtles (Chelonia mydas) from South Texas. Front Immunol. 2021 Feb 24;12:630988. doi: 10.3389/fimmu.2021.630988. eCollection 2021.PMID: 33717164
Kumar S, Curran JE, Kumar K, DeLeon E, Leandro AC, Peralta J, Williams-Blangero S, Blangero J. Disease modeling and disease gene discovery in cardiomyopathies: A molecular study of induced pluripotent stem cell generated cardiomyocytes. Int J Mol Sci. 2021 Mar 24;22(7):3311. doi: 10.3390/ijms22073311.
Blackburn NB, Meikle PJ, Peralta JM, Kumar S, Leandro AC, Bellinger MA, Giles C, Huynh K, Mahaney MC, Göring HHH, VandeBerg JL, Williams-Blangero S, Glahn DC, Duggirala R, Blangero J, Michael LF, Curran JE. Identifying the Lipidomic Effects of a Rare Loss-of-Function Deletion in ANGPTL3. Circ Genom Precis Med. 2021 Jun;14(3):e003232. doi: 10.1161/CIRCGEN.120.003232. Epub 2021 Apr 22.
Xiong X, Samollow PB, Cao W, Metz R, Zhang C, Leandro AC, VandeBerg JL, Wang X.  Genetic and genomic architecture in eight strains of the laboratory opossum Monodelphis domestica.  G3 (Bethesda). 2021 Nov 9;12(1):jkab389. doi: 10.1093/g3journal/jkab389. Online ahead of print.  PMID: 34751383
Kumar S, Curran JE, DeLeon E, Leandro AC, Howard TE, Lehman DM, Williams-Blangero S, Glahn DC, Blangero J. Role of miRNA-mRNA interaction in neural stem cell differentiation of induced pluripotent stem cells. Int J Mol Sci. 2020 Sep 23;21(19):6980. doi: 10.3390/ijms21196980. PMID: 32977388
Blackburn NB, Michael LF, Meikle PJ, Peralta JM, Mosior M, McAhren S, Bui HH, Bellinger MA, Giles C, Kumar S, Leandro AC, Almeida M, Weir JM, Mahaney MC, Dyer TD, Almasy L, VandeBerg JL, Williams-Blangero S, Glahn DC, Duggirala R, Kowala M, Blangero J, Curran JE. Rare DEGS1 variant significantly alters de novo ceramide synthesis pathway. J Lipid Res. 2019 Sep;60(9):1630-1639. doi: 10.1194/jlr. P094433. Epub 2019 Jun 21. PMID:31227640
Knowles EEM, Curran JE, Goring HHH, Mathias SR, Mollon J, Rodrigue A, Olvera RL, Leandro A, Duggirala R, Almasy L, Blangero J, Glahn DC. Family-based analyses reveal novel genetic overlap between interleukin-8 and risk for suicide attempt. Brain Behav Immun. 2019 Aug;80:292-299. doi: 10.1016/j.bbi.2019.04.004. Epub 2019 Apr 3. PMID: 30953777
Kumar S, Espinosa EC, Leandro AC, Curran JE, Blangero J. microRNA and mRNA interactions in induced pluripotent stem cell reprogramming of lymphoblastoid cell lines. Am J Stem Cells. 2019 Aug 15;8(2):28-37. eCollection 2019. PMID: 31523484
Rodrigue AL, Knowles EE, Mollon J, Mathias SR, Koenis MM, Peralta JM, Leandro AC, Fox PT, Sprooten E, Kochunov P, Olvera RL, Duggirala R, Almasy L, Curran JE, Blangero J, Glahn DC. Evidence for genetic correlation between human cerebral white matter microstructure and inflammation. Hum Brain Mapp. 2019 Oct 1;40(14):4180-4191. doi: 10.1002/hbm.24694. Epub 2019 Jun 11. PMID: 31187567