Sandra Laston, Ph.D.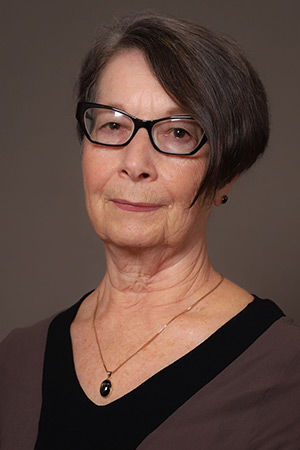 Associate Professor of Research

South Texas Diabetes and Obesity Institute

School of Medicine

Office: Brownsville Campus, BROBL, Room 108
1 West University Blvd
Brownsville, TX.  78520
Phone: +1 (956)-882-7490
Email: sandra.laston@utrgv.edu


Education

1992 Ph.D. Medical Anthropology, Case Western Reserve University, Cleveland, OH, USA
1987 M.A. Medical Anthropology Case Western Reserve University, Cleveland, OH, USA
1972 Diploma Nursing, Idabelle Firestone School of Nursing, Akron, OH


Research Focus
Dr. Laston's research efforts are focused on oversight of large-scale genetic studies conducted with human populations.   With specialized expertise in medical anthropology and nursing, Dr. Laston has directed the fieldwork for studies of a number of minority populations including Alaska Natives, Zuni Indians and other American Indian tribes.  Her current research is focused on ocular health and disease in the Jirel population of eastern Nepal.  A member of the UTRGV institutional review board, Dr. Laston has strong interests in the design of human subjects research projects and cross-cultural research.    
| | | |
| --- | --- | --- |
| Intramural Appointments |      | |
| UTRGV Institutional Review Board | | |
Publication Highlights
Siddique AK, Salam A, Islam MS, Akram K, Majumdar RN, Zaman K, Fronczak N, Laston SL. Why treatment centers failed to prevent cholera deaths among Rwandan refugees in Goma, Zaire. Lancet. 1995:345:359-61.
Ebbesson SOE, Laston S, Wenger CR, Dyke B, Romenesko T, Swenson M, Fabsitz R, MacCluer JW, Devereux R, Roman M, Robbins D, Howard BV. Recruitment and community interactions in the GOCADAN Study. Int. J. Circumpolar Health. 2006:65:55-64. PMID: 16544648
Laston SL, Voruganti VS, Haack K, Shah VO, Bobelu A, Bobelu J, Ghahate D, Harford AM, Paine SS, Tentori F, Cole SA, MacCluer JW, Comuzzie AG, Zager PG. Genetics of kidney disease and related cardiometabolic phenotypes in Zuni Indians: the Zuni Kidney Project. Front Genet. 2015 Jan 30;6:6. PMID: 25688259; PMCID: PMC4311707. doi: 10.3389/fgene.2015.00006
Recent Publications
Collaborating Institutions
Baylor College of Medicine
Rollins School of Public Health, Emory University
University of North Carolina at Chapel Hill
Johns Hopkins Bloomberg School of Public Health    
Texas Biomedical Research Institute    
Wright State University, Dayton, OH
Miami University, Oxford, OH
Tilganga Institute of Ophthalmology